DMK demands CBI probe into alleged payout to minister, officials in gutkha bribery case
MK Stalin has demanded a CBI probe into the alleged payment of bribes to a state minister and top officials to facilitate sale of gutkha in the state
Chennai: Days after the DMK created a furore in the Tamil Nadu Assembly by waving sachets of banned tobacco products, party chief MK Stalin on Friday reiterated his demand for a CBI probe into the alleged payment of bribes to a state minister and top officials to facilitate sale of gutkha in the state.
Levelling certain charges in respect of the state government's stand in a related case in the Madras High Court, he said only a CBI probe can "unravel" several details.
In a statement, the Leader of the Opposition said the probe would throw light on bribes allegedly received by people with vested interests and related tax evasion.
Searches by income tax officials last year at the premises of an illegal gutkha manufacturer had indicated alleged payout to a minister and some officials, including a senior police official.
Last month the DMK had demanded a CBI probe into the gutkha issue, following which chief minister K Palaniswami had said that the Directorate of Vigilance and Anti-Corruption was enquiring into the matter.
On 19 July, the opposition party had created a stir in the Assembly, waving strips of sachets of banned tobacco products, prompting the Chair to refer their alleged breach of privilege to the Privileges Committee, leading to a walkout by the DMK members.
Palaniswami had taken exception to the opposition members' action and questioned their intent of raising the matter, saying it was only aimed at "maligning" his government's image and bringing those to the house was a "crime".
On 28 June too, the DMK had led an opposition walkout from the House after being denied permission to raise the gutkha issue.
Politics
Tamil Nadu higher education minister K Ponmudy later clarified that his comments on pani puri sellers did not amount to 'profiling'
India
Nirmala Sitharaman said Prime Minister Narendra Modi was also encouraging the party workers, leaders and legislators to work for the welfare of the people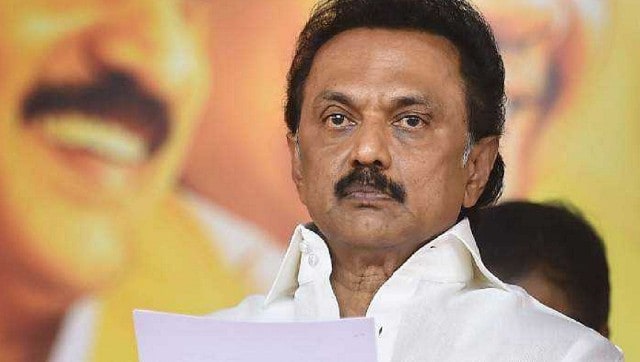 India
Tamil Nadu Chief Minister MK Stalin said elements propagating hatred are being closely monitored