Divisive RSS using rumours to confuse people: Nitish
Kumar alleged that 'RSS ideology is to divide society in the name of caste and religion'.
Patna: Bihar Chief Minister Nitish Kumar on Tuesday said he gave the call of "RSS-mukt" Bharat as it believes in dividing the country on caste and communal lines and it is "confusing" people through "rumours".
Kumar recently gave a call to all non-BJP political parties to unite and fight the RSS both ideologically and
politically.
When told that political analysts are seeing him in the role of late CPM leader HK Surjeet who played a pivotal
role in the formation of UPA-I, Kumar said, "I do not know. I have floated an idea before parties opposed to RSS and BJP both ideologically and politically to come together."
To a question about leadership of the proposed national grouping against BJP in the 2019 general election, he
dismissed himself being in the race for the prime minister post.
"We have a number of able leaders. Leadership is no issue before us at the moment," Kumar said emerging from his weekly Janata ke Darbhar me Mukhya Mantri programme.
Kumar alleged that "RSS ideology is to divide society in the name of caste and religion and is confusing people with rumours. This is not good for the country."
The new JD(U) president, who has taken up the responsibility from Sharad Yadav recently, on Monday once again talked about forming "the largest possible unity" taking along Congress, Left and regional parties against the BJP and RSS.
Nitish, however, evaded a direct reply when asked if bringing together warring parties like Congress and AAP,
Samajwadi Party and BSP, and AIADMK and DMK on one platform for a "Sangh-mukt" country would be easy.
"An appeal has been made to everybody ideologically and politically opposed to BJP and RSS to unite, even those who
did not do it in the past," he said.
"Its possible to achieve maximum possible unity through merger of some parties, alliance among others and morcha of
some others", said the JD(U) chief.
Asked about BJP's reaction against him, Kumar said "the sharp reaction of the BJP indicates the impending fear against such a broader national coalition against it."
He, however, defended his partnership with BJP for 17 years before parting ways in June 2013 saying it was a "tactical and strategic alliance on our terms as part of which controversial issues like Ayodhya, Uniform Civil Code and repealing of Article 370 in Jammu and Kashmir were kept off".
India
Hindu social and spiritual leaders need to come together to convince people against the caste system
India
Indian culture accommodates diverse opinions and respects other faiths, Bhagwat said while speaking at an event in Mumbai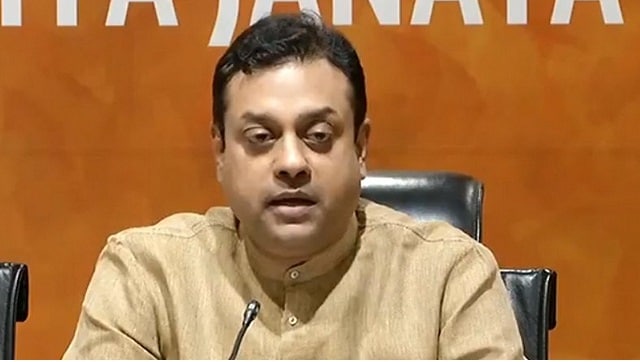 India
BJP national spokesperson Sambit Patra, in a press conference, alleged that the Congress sacrificed not only the Kashmiri Pandits but also the development of the region