Diversionary tactics? Probe corruption in Maharashtra Sadan, says Uddhav
There have been allegations of corruption in the construction contracts for Maharashtra Sadan.
Shiv Sena president Uddhav Thackeray on Thursday demanded the suspension of Bipin Mullick, the resident commissioner of Maharashtra Sadan in New Delhi, the location of the Rajan Vichare episode wherein the Sena MP tried to force-feed a fasting Muslim staffer.
Thackeray has also demanded an inquiry into previous allegations of corruption in the construction contracts for the palatial Maharashtra Sadan.
"Maharashtra Sadan has been caught in a controversy since awarding the contract for its construction. BJP MP Kirit Somaiya has also raised the issue earlier. So, an inquiry should be instituted against the contractors appointed since the time of construction. Earlier, Marathi artistes were not allowed into the Sadan. If it is not going to be helpful for the Marathi people, then it should be renamed as a lodging-boarding place," said Thackeray. He was addressing the media in Nashik on Thursday.
He was in Nashik to review the preparations for the upcoming Assembly elections.
"Our MPs didn't intend to break the roza of the Muslim supervisor," he claimed. "But the Opposition parties are giving a communal colour to the incident."
On July 17, Vichare and a band of Sena MPs protested allegedly poor facilities at the Maharashtra Sadan where they reside when Parliament is in session. Vichare was caught on camera thrusting a roti at the mouth of a staffer who kept repeating that he is fasting.
The incident got a mildly communal colour with the staffer protesting in a complaint letter top the resident commissioner of Maharashtra Sadan that his fast was broken on account of Vichare's actions.
Vichare, though not a picture of consternation, later did admit to reporters that he realised only later, from the news channels, that the man whose mouth he had tried to stuff the chapati into was Muslim. "For hurting any religious sentiment, I am sorry," Vichare told Times Now.
Find latest and upcoming tech gadgets online on Tech2 Gadgets. Get technology news, gadgets reviews & ratings. Popular gadgets including laptop, tablet and mobile specifications, features, prices, comparison.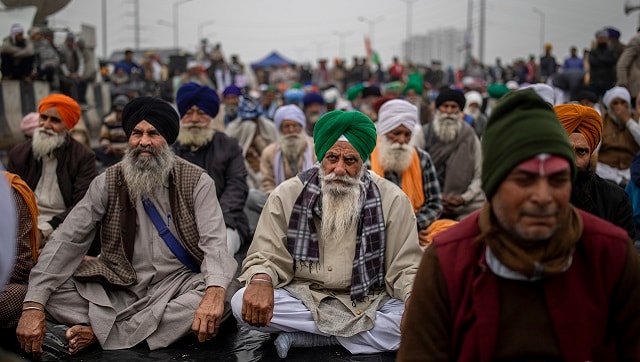 India
The All India Kisan Sangharsh Coordination Committee also accused the BJP-led government at the Centre of "shirking political responsibility" of resolving the crisis
India
The prime minister's visit, however, witnessed protests by anti-CAA and anti-NRC protests at several places in the state
Politics
Speaking at the Vijay Sankalp Samaroh rally, Shah alleged that the Congress and Badruddin Ajmal (of the AIUDF), if they come to power, would "open all gates to welcome infiltrators as they constitute their vote bank".