The dispute over Kashmir: Why Indo-Pak dialogue is important
While the bone of contention is Kashmir, people in the state are unhappy over what is being called a knee-jerk reaction by the government to cancel talks. In the midst of clashes between Delhi and Islamabad it is the people who suffer.
The diplomatic row over Pakistani High Commissioner Abdul Basit meeting Kashmiri Hurriyat leaders doesn't seem to have passed with Pakistan saying on Tuesday that it was "not subservient" to New Delhi and was a "legitimate stakeholder" in the Kashmir dispute.
Pakistan Foreign Office spokesperson Tasnim Aslam claimed that Kashmir was not part of India. She repeated what Pakistan had said right after the talks were cancelled saying, "That is just a pretext. It was not the first time that meetings with Hurriyat leaders took place. It is been happening for decades."
While the bone of contention is Kashmir, people in the state are unhappy over what is being called a knee-jerk reaction by the government to cancel talks. In the midst of clashes between Delhi and Islamabad it is the people who suffer.
National Conference leader GN Ratanpuri, during a debate on CNN-IBN, said, "Kashmir becomes a pawn in the fight between India and Pakistan. Delhi and Islamabad is addressing their own constituencies and the problem is that there is no advantage for the people of Kashmir. The people on the border live a life of fear. They are scared that they may not live to see another day."
Expressing disappointment in the Narendra Modi-led BJP government, he said, "They are doing this out of political needs. We thought after elections things will be better, but things haven't changed. they want to keep up the tempo that started with Muzaffarnagar. I am happy that Congress still has voices that say that there should be dialogue."
Ratanpuri added that when war couldn't make Pakistan understand that Kashmir was a part of India, then only a dialogue could.
As Firstpost had earlier reported, Modi was seen as a ray of hope, with Modi himself visiting the state twice in as many months, Union Home Minister Rajnath Singh doing a Vajpayee by calling for insaaniyat or humanity in tackling the Kashmir question and all indication through Modi's 'sari diplomacy' pointing in the direction of progressive talks.
Lawyer Shabnam Lone's comments reflected that disappointment. She said, "I expected a lot more maturity from the Prime Minister, having heard his blazing oratory. But I was not able to connect to this side of Modi. It was mishandled and misdirected. A sovereign country like India cannot play games of this nature. The mood and momentum of world is that any political problem has to be solved with dialogue. India has conveyed the opposite."
Even as the people of Kashmir were disappointed, the BJP of course has welcomed the decision. BJP Secretary Shrikant Sharma said yesterday, "BJP welcomes the decision on cancellation of talks. Though India wants good relations with its neighbours, it will not tolerate any interference in its internal affairs by anyone."
Despite some criticism against the decision to call off the talks, the BJP continued to harp on the fact that if there have to be talks, Pakistan has to comply with certain rules. BJP spokesperson Lalit Kumaramangalam said on CNN-IBN, "India has made it clear that enough is enough. India is a tolerant democracy. Pakistan does not stick to the terms of the Simla agreement. How many times have they provoked us? Pakistan is refusing to take action against terrorists as well. A dialogue and a support for terrorists by Pakistan cannot go hand in hand."
However Pakistan too won't back down. They have repeatedly said "meetings with Kashmiri leaders are held to facilitate meaningful discussions on the issue of Kashmir."
Former Air Marshal of Pakistan said during the debate, "I really do not understand why this issue has become so sensitive. For Pakistan to propose something new, is it not right for Paksitan to reach out to one of the parties in Kashmir? There will be great amount of positivity if all three sides (India, Pakistan and Kashmir) talk to each other."
Meanwhile journalist Manoj Joshi was of the opinion that India had hurried too much into the foreign secretary level talks and that it should have figured out its foreign policy ahead of it. "I think the point is that 2009 onwards this composite dialogue has not been working. The Modi government was hasty in calling for foreign secretary level talks. They should have thought this through. This talks business is not working. We need a new policy, we need new options. The government is right in thinking that the old way is not going to work. But they should have come up with new processes."
On the way forward from this diplomatic deadlock, Joshi said, "The best way to understand each other is away from the lime light... There is too much emotion when you come into dialogue. We need a solid back channel process."
However Lone said, "Dialogue is the only way forward. Either its war or peace and modi and sharif need to choose."
Find latest and upcoming tech gadgets online on Tech2 Gadgets. Get technology news, gadgets reviews & ratings. Popular gadgets including laptop, tablet and mobile specifications, features, prices, comparison.
India
In times when Muslims are actively resisting state oppression and savagery, and valiantly propagating a counter-narrative to Islamophobia, they must also look to issues within the community.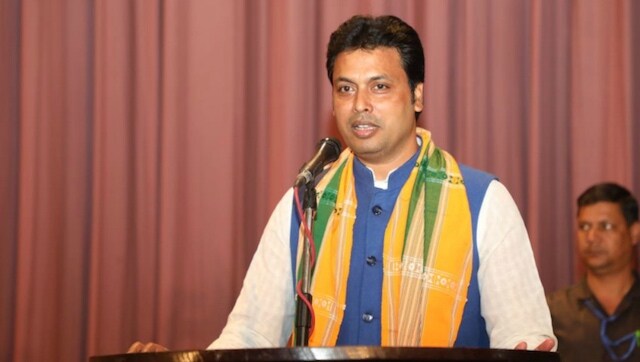 Politics
A team of 12 dissident Tripura MLAs is camping in New Delhi to meet the BJP's national president JP Nadda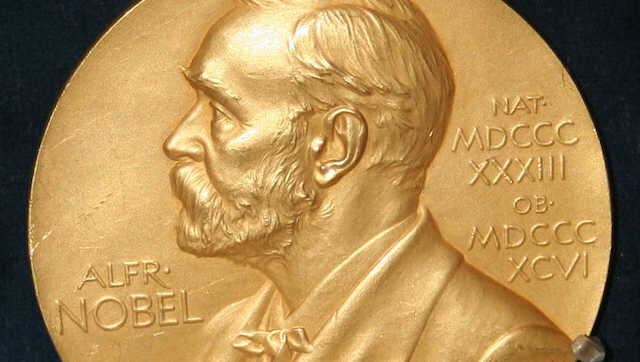 World
The Nobel Prize and Prize in Economic Sciences have been awarded to women 57 times between 1901 and 2020. Only one woman, Marie Curie, has been honoured twice, with the 1903 Nobel Prize in physics and the 1911 Nobel Prize in chemistry