Name-calling isn't impressing anyone in Bihar: What are Lalu, Modi, Nitish trying to do?
The latest salvo laced with nasty language comes from BJP leader and Union minister Giriraj Singh. He has termed Chief Minister Nitish Kumar as a "divorcee groom".
Sitting in a corner of the Sanjay Gandhi biological park, Kamleshwari Prasad Singh, a retired electricity board employee, looks a tad bit annoyed. An avid follower of elections in Bihar, he is disturbed at the name-calling and dirty language going around this time.
"Never in the past did I see the level of political battle stooping this low. It's sickening," he says. There are many like him with a similar opinion. Politicians have lost all sense of restraint and it sets a bad precedent, they feel. The Election Commission's repeated appeals have not worked. Nor has the fact that it has registered cases against leaders including BJP chief Amit Shah, RJD president Lalu Prasad and Telangana lawmaker Akbaruddin Owaisi, younger brother of AIMIM leader Asaduddin Owaisi.
The latest salvo laced with nasty language comes from BJP leader and Union minister Giriraj Singh. He has termed Chief Minister Nitish Kumar as a "divorcee groom". "Laluji's dulha (groom) is a 'divorcee'. He is in the habit of divorcing anyone he marries and so he will not work for Bihar," said Singh at a meeting. His comment was in reaction to Lalu's charge that NDA had gone to the polls without a 'dulha' (read: chief ministerial candidate).
What Singh wanted to convey is Nitish had 'ditched' everyone who helped him in the time of distress — from Lalu and the BJP to Dalit leader Jitan Ram Manjhi. Nitish had rebelled against Lalu in 1994 to be part of the BJP-led NDA, but abruptly broke the 17-year-old alliance with the saffron party in June 2013. Likewise, he offered the position of chief minister to Manjhi after JD(U)'s rout in last year's Lok Sabha polls but soon threw him out to be in power again.
Lalu, irrepressible as ever, has called senior BJP leaders Narendra Modi and Amit Shah 'maha pisach' (big time devil) and 'nar bhakshi' (man-eater) respectively. He used these epithets shortly after Modi in his election speeches referred to him as someone whose address is easy to get for the 'Shaitan' (devil) and Shah terming Lalu a 'chara chor' (fodder thief), in oblique reference to RJD's involvement in the multi-crore fodder scam.
Lalu tells his audience at every rally that he knows how to drive away the 'brahm pisach' from Bihar. "I will burn a mixture of yellow mustard and red chilli and put its smoke in his nostrils. If this does not work, then I will push turmeric inside his nose. That way, the ghost will flee," he says. At an election rally he said Nitish and him had come together to emasculate Modi. This was in response to the persistent attack from the NDA alliance that the two had come together only to stay in power and the Grand Alliance was actually the 'Grand Selfish Alliance'.
The normally mild-mannered Nitish has let his tongue free too. He calls his arch-rivals Modi and Shah 'kanfunkawa' (rumour-mongers spreading falsehood). "Earlier, lakkad sunghwas (people who pick up children after making them smell sedatives) would roam around in the streets of Bihar. Now 'kanfunkwas' from Gujarat have replaced them,"says Nitish. He calls Manjhi Vibhishan, inviting the comment from the latter that Nitish is Ravan.
The BJP, on its part, has been calling the Lalu-Nitish alliance as 'Thag-bandhan' (alliance of cheats). It comes in response to Lalu's comparison of the BJP to daad, khaj and khujali (eczema).
Compared to all this, the BJP's description of the RJD 'Rozana Jungle Raj Ka Dar' and of JD(U) as 'Janata Ka Daman aur Utpidan' and 'Jungle Raj Dobaara Upashthit' comes as rather mild. The opposition camp has been calling the BJP as 'Badka Jhuttha Party', 'Bharat Jalao Party' and 'Bhartiya Jumla Party'.
Cannot blame Kamleshwari Prasad Singh for being sad really.
Find latest and upcoming tech gadgets online on Tech2 Gadgets. Get technology news, gadgets reviews & ratings. Popular gadgets including laptop, tablet and mobile specifications, features, prices, comparison.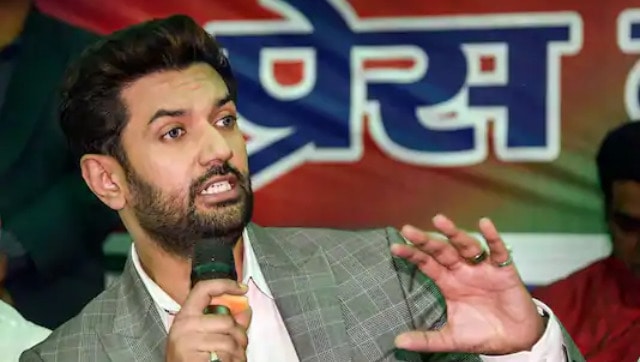 Politics
Paswan has been making determined efforts to target the JD(U) by putting up candidates against it, while his party is not contesting on seats where the BJP is in the fray
Politics
The survey, conducted by C-Voter in partnership with Times Now suggested that 41.22 percent of the respondents were not satisfied at all with Nitish's performance, while 61.1 percent desperately wanted a change in power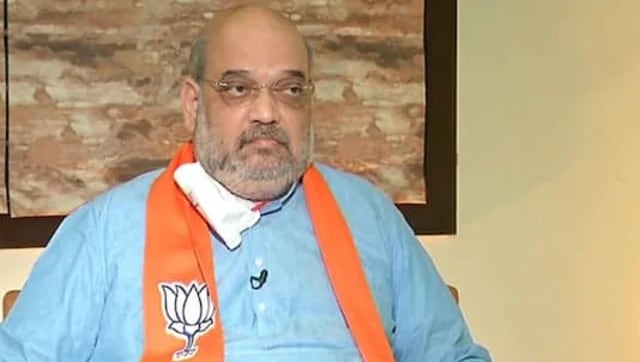 Politics
Shah said people of Bihar will get a "double engine" government — one at Bihar headed by Nitish Kumar and another at the Centre headed by Prime Minister Narendra Modi