Dinda, puff and a pair of shorts: Signs of intolerance in Mamata's Bengal
If anything, West Bengal Chief Minister Mamata Banerjee has carried forward the Left's legacy of intolerance and has even improved on it.
If we don't believe in freedom of expression for people we despise, we don't believe in it at all, said Noam Chomsky.
From her public protestations, it would seem that Mamata Banerjee is an ardent believer in the pluralistic ideals that the American linguist, philosopher and social critic preaches.
For instance, last Christmas saw the West Bengal Chief Minister deliver a sermon on the need for tolerance. "We must have tolerance. Everybody must respect each other. It maybe that somebody may not choose something or like something. But I cannot disrespect anyone and nobody can disrespect me. It should be a two-way process," she had said while inaugurating 'Christmas Festival' on Park Street in Kolkata.
Important words, those. Except that in Bengal, irony is never in short supply. From the bigotry shown towards Taslima Nasreen, the Kafkaesque treatment of professor Ambikesh Mahapatra or branding as 'Maoists' poor farmers or college students daring to ask questions of her, Banerjee has shown that she frequently fails to practice what she preaches. If anything, she has carried forward the Left's legacy of intolerance and has even improved on it. Ask Sanatan Dinda.
It seems strange that Dinda, an internationally acclaimed visual artist, would face such inconvenience over showing a short video installation on Kolkata flyover collapse in a state whose leader professes to be so tolerant of criticisms.
Yet the unfolding of events last week had an almost surreal quality about it. On the occasion of MF Husain's birth centenary celebration in Kolkata, Husain 100, Dinda had put up Tryst With Destiny, a short video installation which over 9.2 minutes shows raw footage of 31 March Vivekananda Road flyover collapse created from different sources including media coverage, mobile phone uploads, images of survivors and footage of the victims. Dinda's artwork has been on display as part of the exhibition which opened on 9 April.
On the evening of 12 April, however, as the video was being aired on a 52-inch screen at the Academy of Fine Arts, six policemen (among which three were in plainclothes) stormed the rarefied lawns of city's finest address for culture and stopped the exhibition, claiming that they had received a complaint from Academy's Group D staff union — who owe their allegiance to the Trinamool Congress — that an anti-government show was under way.
"When we asked the cops why they were stopping the screening, they said they had received a complaint. They pointed to one of the TMC union employees, Santosh Das, when we asked who the complainant was," The Telegraph quoted artist Debasish Mullick Chowdhury, as saying.
This, despite the fact that Dinda is known to be quite close to the ruling party, specially Banerjee. But such is the state of affairs in Bengal that even proximity to the Chief Minister cannot insure an artwork from censorship or its creator from bodily harm.
The staff union members reportedly threatened to "break the hand" of the artist if he dares to exhibit "dirty art" like this.
"I couldn't believe it. These are the same people I have tea with sitting on the same bench. Now they were judging my art and threatening me and the police were just standing there," Dinda was quoted, as saying in the report.
Though the show eventually resumed after a disruption, when the artists present at the spot screened it before the police to "prove" that there was nothing "anti-government" about it, the raid raises several questions on how cops can turn up at any pretext and whether there is space for freedom of speech and expression in the state.
The video, apart from the montage on death, also carries the promise of life. Dinda had personally visited the flyover collapse site and collected soil from the spot which he used to plant an Ashoka tree, signifying life being resurrected from death. The video shows him planting the sapling.
The TMC-backed union, however, saw in it an attempt to "defame the government in the name of artistic representation."
"He had some ulterior motive in the garb of the film show which we wanted to stop… We had told members of the executive committee that the video depiction was objectionable as it amounted to running an anti-government campaign. The very first day (Saturday), we urged the committee to take it up with the artist and get the show withdrawn," The Telegraph quoted a Group D employee, as saying.
Once a pioneer city in Indian renaissance, Kolkata has long since abdicated the claim for being the country's cultural capital but still police boots on the lawns of its favourite destination for art is a new low. Some are saying this is "undeclared emergency".
"I would say we are living in time of undeclared emergency. Such a huge tragedy happened in Kolkata. The artist community was literally silent about the incident. Sanatan's work came as a resurrection of our conscience. Cops tried to even stall that! This is a grave assault on freedom of expression," film scholar Sanjay Mukhopadhyay, who was present at the exhibition, was quoted as saying by Times of India.
Following the incident, artists, thinkers and members of the academia met at a gathering last Friday at the Academy to protest government intervention in artistic freedom and to show solidarity with Dinda.
Supriya Chaudhuri, scholar and Professor Emeritus, Jadavpur University, who was present at the meeting, told Firstpost on Tuesday that "though situation in Bengal is still not as bad as in many other states, nevertheless certain very worrying incidents have occurred both during the last years of the Left rule and under this present government. Some worrying signs are visible".
"Dinda is an artist. I admire his work. He has the right as an artist to create an art installation work on the collapsed flyover. I went there to show solidarity with an artist whose freedom of speech and expression has been threatened."
Worryingly enough, the browbeating of Dinda isn't the only incident to have made the headlines last week that points to an increasingly stifling atmosphere in the state.
A third-year student of Presidency University was harassed, abused and her friend was thrashed in a south Kolkata street on Friday evening because she made the "mistake" of smoking and wearing a pair of shorts.
In her FIR with Netaji Nagar police station, the girl alleged that a few persons reportedly came out of Trinamool MP and former youth affairs minister Arup Biswas's office and asked her to stop smoking.
"They insisted that I throw away the cigarette. Another middle-aged man came and started taking our photographs on his mobile phone. We were suddenly surrounded by five-six people," Times of India quoted her, as saying. Her friend, who tried to argue with the crowd, was slapped.
"Is this Delhi or Mumbai that you can wear shorts and smoke cigarettes? These things shall not be tolerated here," threatened one Kamal Ganguly, one of the six accused who was arrested on Monday. Locals say Ganguly, a TMC supporter, is often seen in rallies of TMC MP Biswas.
By wearing a pair of shorts and smoking, the Presidency University student must have unwittingly threatened the "culture and tradition" of Kolkata. It must be purely coincidental that in his seminal essay Ur-Fascism, Umberto Eco had identified "cult of tradition" as the first sign of Fascism.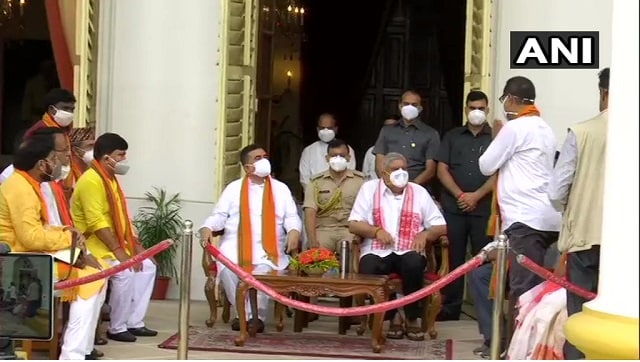 Politics
This is the second time when Adhikari met the governor in June. Earlier he met the governor and submitted a representation about unabated post-poll retributive violence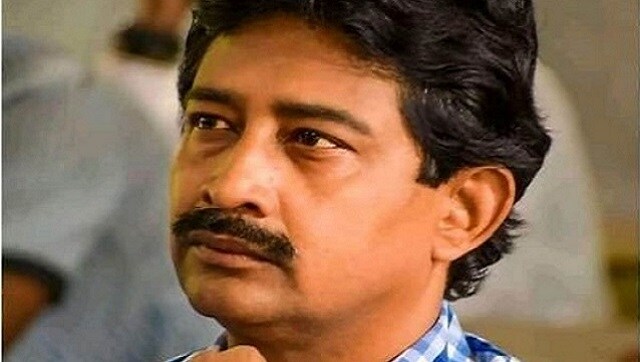 Politics
Banerjee, who unsuccessfully fought the Bengal Assembly polls on BJP ticket, described his meeting with the TMC general secretary as a 'courtesy visit'
India
After Nusrat Jahan's case, the government should take a lead and codify the law on subjects like live-in relationships