Dhinakaran launches new party AMMK: Tamil Nadu strengthens reputation as land of start-ups
The first reactions on social media to the name of TTV Dhinakaran's new political party were anything but flattering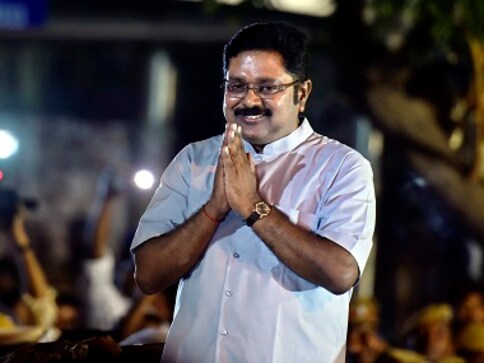 The first reactions on social media to the name of TTV Dhinakaran's new political party were anything but flattering. Amma Makkal Munnetra Kazhagam when shortened to AMMK phonetically is very close to a Tamil slang 'Ammuk', that means stashing away. Juxtapose this with Dhinakaran's reputation as someone who did not play the ethical game during the RK Nagar by-election, allegedly paying up to Rs 6,000 for a vote and you get the impression AMMK conveys.
What's in a name, Dhinakaran would argue because of the lot, the only word that matters in that alphabet soup is 'Amma'. Late chief minister J Jayalalithaa's face figures on the party flag that was also unveiled at the public meeting in Madurai on Thursday morning. This is significant because Dhinakaran sees his ability to project himself as the political inheritor to the former chief minister's legacy as his passport to Fort St George. The public meeting in Madurai in that sense, was Act 1 Scene 2 as Scene 1 was played out when he won Jayalalithaa's erstwhile constituency of RK Nagar in December.
At the time Dhinakaran was speaking, Finance Minister O Panneerselvam, in Chennai, was getting ready to present the budget of 'Amma's government'. As he did during Jayalalithaa's time, his briefcase was affixed with the photograph of the late chief minister.
Clearly, both sides are flaunting Jayalalithaa as they know that is all that matters to the AIADMK cadre.
But even as he presented his budget, OPS would have had one eye on Madurai because the crowd that had gathered or been mobilised for Dhinakaran's meeting was massive. Madurai is considered the political capital of Tamil Nadu and the route to political power in Chennai passes through this temple town. For Dhinakaran to put up such a show in the AIADMK bastion, would worry the ruling combine.
Over the past month, Tamil Nadu has become a start-up state. If it was Kamal Haasan last month, it was Dhinakaran today and Rajinikanth may follow suit soon. But what is interesting is that the start-ups are staking claim to different legacies. If Haasan invoked APJ Abdul Kalam's name, Rajinikanth dwelt at length on his closeness to MGR. Dhinakaran has positioned himself as Jayalalithaa's inheritor.
But Dhinakaran's AMMK innings may well be a temporary pitstop. His aim is to take over the real AIADMK which he would hope would happen if the Madras High Court rules against the Speaker's decision on the case relating to disqualification of 18 pro-Dhinakaran AIADMK legislators. If the Speaker's ruling is overturned, it will push the Edappadi Palaniswami government into a minority. Once the state comes under President's Rule, Dhinakaran would hope the AIADMK rank and file will flock to him. This is why it was important to put up an impressive show in Madurai. The optics were meant more for Chennai than Madurai.
What does Dhinakaran's new party mean for the overcrowded political market of Tamil Nadu?
The AIADMK always had a vote share hovering between 35 and 40 percent in elections in Tamil Nadu. Dhinakaran's best bet is to consolidate a significant part of that behind him.
With the AIADMK divided along caste lines, OPS has reason to worry because much of Dhinakaran's support base comes from the Thevar community to which both leaders belong. The rise of Dhinakaran would be inversely proportional to the diminishing clout of OPS. EPS comparatively is sitting pretty as the Gounder community to which he belongs, backs him as it does not wish to cede political clout to the Thevars.
The DMK would look at these developments with concern. Because while both Kamal Haasan and Rajinikanth are seen as newbie politicians drawing hugely on star power, both do not know the nuts and bolts of fighting an election. It is here that Dhinakaran will prove a bigger threat because he has the experience, having been mentored by Jayalalithaa and Sasikala, and knows the tricks of the trade.
Will the taint of the bribery charges in the two leaves case and the RK Nagar experience prove to be a dampener? It depends to a great extent on how much the likes of Kamal Haasan are able to influence voters not to sell their votes. But then the past track record of the electorate in Tamil Nadu is such that voters look at the candidates as an ATM at election time.
But while Dhinakaran has ensured all eyes were on Madurai today, the Delhi Police remains the X-factor in his political future. If it proceeds in the case against him, it could put him in more than a spot of bother. Last year, when he spent 40 days in prison in Tihar, he came back looking a hero as the cadre saw him as someone who had dared to take on Delhi unlike EPS-OPS who were treating the BJP as their high command. But another spell behind bars may cripple his political plans.
also read
India
As Prime Minister Narendra Modi inaugurates the new Parliament building on Sunday, a key part of the event will be the installation of a 'sengol', a golden sceptre. It was received by Jawaharlal Nehru on 14 August 1945 and symbolised the transfer of power from the British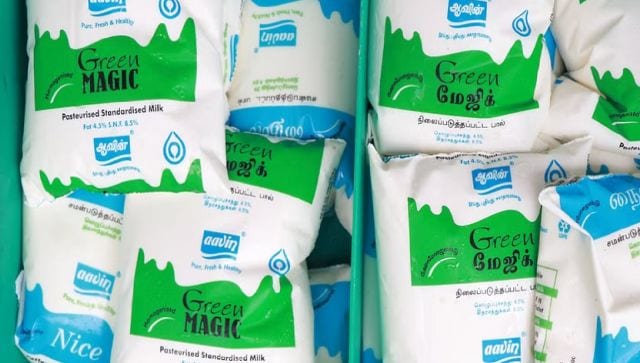 India
It was Amul vs Nandini in Karnataka last month, as the Gujarat firm's announcement to enter the fresh dairy market in Bengaluru triggered a political storm. Now there are similar concerns in Tamil Nadu with CM Stalin saying that Amul is infringing on Aavin
India
After the tragic incident, concerned people came to their aid, recognising the severity of their injuries, and swiftly took them to the hospital