Didn't say anything about differences between PM and Sonia: Aruna Roy
Aruna Roy denied having spoken anything about the differences between the Prime Minister Manmohan Singh and the UPA Chairperson Sonia Gandhi and blamed a section of media for twisting her remarks.
Patna: Social activist and former National Advisory Council (NAC) member Aruna Roy today denied having spoken anything about the differences between the Prime Minister Manmohan Singh and the UPA Chairperson Sonia Gandhi and blamed a section of media for twisting her remarks.
"I had not spoken anything like that (differences between the PM and Sonia)...I had merely said that there were two views (in the UPA government and the NAC) of which one talked about growth and market-related things and another view supporting social sector," she said at a lecture on the topic 'The Challenges of Transparency and Accountability in Indian Democracy'.
"My remarks were twisted by a section of media," Roy said, explaining her remarks. Roy recently quit the the NAC which is headed by Congress president Sonia Gandhi. Arun Roy had been a member of the NAC for a couple of years where she had played key role in drafting proposals for boosting the government's responsibilities towards the social sector.
The former NAC member, who had played an instrumental role in enactment of the Right to Information Act (RTI) with some other social activists in the past decade, called for strengthening the landmark legislation and provision for compulsory dissemination of all information related to the use of public money in order to usher in transparency and accountability in the Indian democracy.
"The democracy will survive only if we ensure transparency and accountability in our system and bridging the gap between what we say and what we do in public life," Roy remarked.
Observing that there was a mismatch between what was being said and done in public life, she demanded that the information related to all public dealings including the source of party funds, religious institutions, NGOs, social movements, press and for all that matter any other institution be made public by the people concerned.
The former NAC member expressed her opposition to multiplicity of legislations and frequent amendments being incorporated in such measures.
She said all bills should be thoroughly debated and discussed at public forums and uploaded on websites to seek opinion before being sent to the respective departments for finalisation of draft and enactment of law.
Expressing concern that transparency and accountability in the system was a grey area and a matter of concern, Roy advocated for greater engagement between the government and the people, who should empower themselves and keep the government on toes constantly by realising that they are sovereign and delegate their power to their lawmakers to govern on their behalf.
"We should not abrogate our rights under the Constitution at any cost," Roy said and urged the people to continue to ask questions to all kind of authorities to elicit information on various issues.
Stating that she was glad that over three million people have utilised rights under the RTI and asked questions on wide ranging issues from the PDS to the nuclear power project in Kudaikanal in Tamil Nadu, she said the public endeavour to ensure transparency and accountability in democracy should continue unabated and undeterred by killings of several RTI activists across the country, including Bihar.
"These slain RTI activists are martyrs of our democracy who lost their lives for exposing or seeking to expose the vested interests," she said.
Roy lambasted the government servants and political masters "for treating the RTI activists as the Maoists and anti-social elements and sending them behind bars in some cases and said that people trying to stifle the public pursuit for good governance should be reined in."
The social activist also appealed to media and politicians to play pro-active role for ensuring a transparent and accountable system in the country.
With the Centre proposing to make a legislation to provide for Universal Identity Card (UID) as an integrated document for identification and multiple use, Roy expressed concern that the privacy of the people may be at risk as their private dealings could be brought under constant scrutiny.
"There is no concept for privacy in the UID," she said and expressed disgust that even private discussion with spouse could also be monitored on the basis of the UID.
PTI
Politics
Several BJP leaders downplayed the impact of Mukul Roy's return to TMC, with Dilip Ghosh saying Roy himself wasn't sure whether the BJP 'gained anything'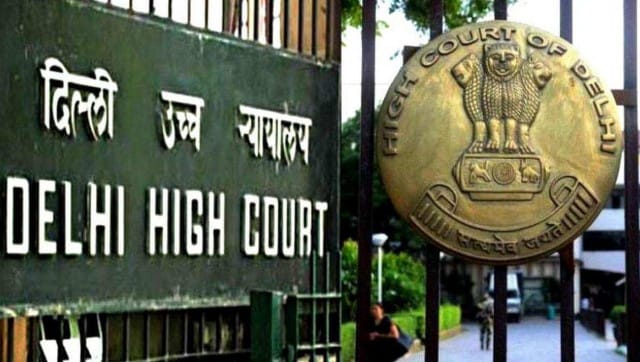 India
The petitioner, Anna YSR Congress party, contended that the ruling party in Andhra Pradesh was 'illegally' using letterheads with the acronym 'YSR'
Politics
The Congress veteran said the top leadership should make a proper assessment of leaders in the party, asserting that 'one cannot make people leaders when they do not deserve it'