Didi can celebrate, but Mamata must improve on her performance in second term
Under Mamata's new leadership, Bengal should start reliving the old maxim 'What Bengal thinks today, India thinks tomorrow'.
I am what you call a prabashi (non-resident) Bengali, born and raised in Uttar Pradesh but with strong roots in West Bengal. I have intently pursued election trends ever since campaigning began. Now that the verdict is clear and Mamata Banerjee and her supporters are euphoric over Trinamool Congress' overwhelming victory, it's time for the triumphant Chief Minister to sit down and think about how to take the state forward. It's time to put the previous term behind her and move forward with renewed fervour and zeal.
Mamata's last innings was marked by poor governance, inept handling of the law and order (especially in the way the communal riots in Malda were handled this January), the lack of industrialisation, the state's inability to draw investment — all of this has given West Bengal the image of a state in the grips of policy paralysis.
Ordinarily, it's recommended that the defeated party needs to introspect after elections but here, the winning party needs to jot down the corrective measures to improve their performance in the second term. The vindictive policy of routinely blaming the Left for practically everything has to be dispensed with, and with immediate effect.
Once the dust settles, Mamata Banerjee needs to address the serious corruption charges leveled against her party. Simply crying "political conspiracy" just won't do.
Many of her party colleagues are currently being probed by the CBI. What exactly went wrong in Sharada and Narada scams? They can't be just wished away just because TMC is now victorious. They have to be addressed instead of adopting an ostrich-like attitude.
Causes for rampant corruption need to be identified and loopholes plugged to prevent any recurrence. The electorate which has given her this resounding victory may not repose the same trust once again. Mamata Banerjee has an impeccable record of probity but some of her partymen may not be above board. Remember, close Mamata aide and former minister Madan Mitra was arrested by the CBI as well.
Further, the state has witnessed severe law and order problems between 2011 and 2016 with rampant cases of crime against women. TMC MP Tapas Pal's outrageous statement—where he threatened the women folk of political opponents with rape—didn't help matters either. Worse, there was barely any action from the party leadership against Pal.
Police morale has been at its lowest. Party workers and goons have had a field day, engaging in political violence, ransacking police stations and physically assaulting cops — a sad commentary on the custodians of law. This was compounded with the disturbance in Malda. There has been scant respect for the state machinery.
Often incidents appeared as if they were state sponsored acts. It's a shame that in the land of Rabindranath Tagore, Swami Vivekananda, Ramakrishna, JC Bose and reformers like Ram Mohun Roy such vagrant incidents of mindless violence have repeatedly been reported. I am sure they would be turning in their graves.
The other worrying trend is the state government's counter-terror operations. The blasts in Burdwan with help from foreign hands put a question mark on the state of state intelligence and policing. There have been several reports of youngsters being radicalized and tilting towards the Islamic State.
A recent arrest by the NIA was of a suspected recruit from Hooghly. He was reportedly tasked to strengthen the Islamic State in the state. Having Bangladesh next door adds to West Bengal's vulnerability. This cannot be ignored by the security apparatus. Mamata's government needs to pay extra attention to this growing threat.
It's also pertinent to point out that there were caustic and unparliamentary remarks made by senior party leaders. Senior leader Firhad Hakim went so far as to reportedly call a part of Kolkata 'mini Pakistan'.
Such politically motivated statements during an election season are avoidable and those making the statements must be reined in. The semblance of the bhadralok culture, once a hallmark of Bengal, is glaringly missing. Anyone can say anything and get away with it, giving a perception that such acts have the state's tacit sanction.
Also, media management of the party has left much to be desired. Party leaders and activists need to be more tolerant instead of confronting the press. The media's job is to ask questions and they deserve answers from those who are in power.
Investors like Tata and Ambani must feel welcome. The Singur project could be revived by extending a renewed invitation to India Inc. This will generate employment and see progress. West Bengal seems to be stagnating, but it is still not late. The state should wake up and be on a mission to modernize without resorting to politics. The party's popularity and the huge electoral mandate must be consolidated to refurbish image of the state.
Bengal Renaissance of the 19th century was an upheaval of immense proportions. Didi has the capability to resurrect the state in all fields by mobilizing resources and bring 'acche din'. Such opportunities do not come often.
Now with an even bigger mandate, the challenging task is even more doable. Emerging with a taller stature after the fresh victory and with an eye on national level politics in the next elections, Didi remains a crucial and decisive factor for 2019 and it would seem to be an intelligent move to transform herself as a statesman by playing a constructive role rather than remaining cocooned in the state mindset. Her vision must transcend with generosity and large-hearted politics instead of lashing out at her detractors and adversaries for everything.
Under Mamata's new leadership, Bengal should start reliving the old maxim "What Bengal thinks today, India thinks tomorrow".
(Shantanu Mukharji is a retired IPS officer and a freelance writer. Views are personal).
India
The administration has allowed government programmes at indoor facilities with 50 percent seating capacity and buses, taxis, autorickshaws to ply with 50 percent capacity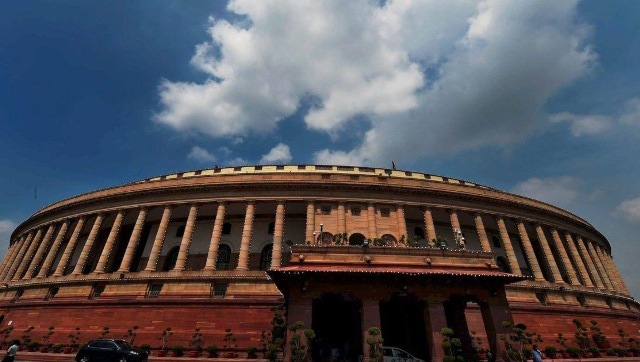 Politics
Monsoon Session of Parliament LATEST News Updates: The prime minister, while introducing ministers in the Rajya Sabha, said, Watch LIVE News, Latest Updates, Live blog, Highlights and Live coverage online at firstpost.com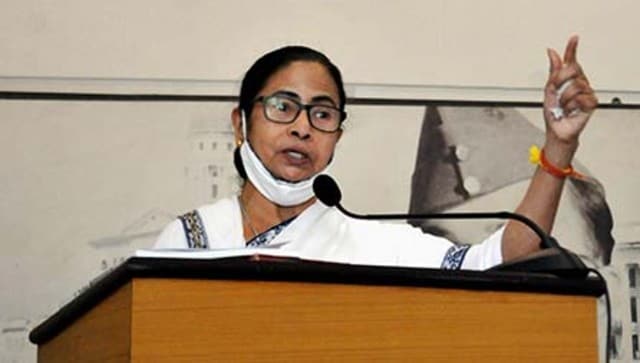 India
The development came shortly before the TMC supremo boarded a flight for New Delhi to unite the Opposition against the BJP ahead of the 2024 Lok Sabha polls