Didi 2.0: Here are the challenges in store for Mamata Banerjee as she takes oath as CM
As Mamata Banerjee begins on her second term in West Bengal, here are the major challenges that the TMC supremo is expected to face in the days to come.
The feisty Mamata Banerjee surprised many a political pundit when she emerged victorious in the recently-concluded West Bengal election. In fact, she made a significant improvement in her tally from the previous assembly election, when she had made electoral history. But for the Trinamool Congress (TMC) supremo, the battle has only just begun.
Will Didi keep her poll promises?
Mamata Banerjee had focused on a slew of welfare measures in her campaign for re-election in the state. Her poll promises, which were reminiscent of the southern state of Tamil Nadu, were those of rice for Rs 2 a kilo, free bicycles for girls and healthcare. However, much like Tamil Nadu, her welfare measures will have to weighed in the context of a dire fiscal position. As an article in The Indian Express points out, the debt to GDP ratio in West Bengal is a massive 35.5. percent, and interest payments amount to 22.5 percent of the state's revenue receipts. This is the worst for any state in the country.
While the TMC was accused of political violence, what went in the party's favour was economic development and its focus on rural infrastructure. As pointed out in an article in Scroll, the TMC government tripled social sector spending in four years, riding on increasing tax revenues. Further, as pointed out in the article, it cancelled the state's Special Economic Zone (SEZ) policy, in an effort to reach out to the rural population affected by displacement and loss of assets. Till now, she has resisted pressure to do away with the land ceiling. As reported in an article in The Indian Express, she had projected this as the focus of a battle between her and the media group ABP, saying, "They wanted me to remove the urban land ceiling. I cannot do that." However, it remains to be seen whether she will continue to be able to resist pressures which would want her to do so.
In her manifesto, Mamata Banerjee had promised to finish all projects that are underway and to introduce new projects, if voted to power. This was a significant promise in a state which has been seen as an economic laggard. However, it will be a challenge to balance demands to shore up industry while ensuring that marginalised sections of society do not lose out in the process.
Political violence remains a concern
As an article by Gouri Chatterjee on Firstpost points out, West Bengal politics has been marked by political violence for a long time now. This  characteristic had acquired even more prominence during the 34 years of communist rule in the state. However, in its five years in power, the TMC has also faced serious charges of political violence during elections as well as at other times. After a CPM polling agent was killed and four party workers were injured in April, the CPM alleged that the TMC was unleashing a "reign of terror" in the state.
The TMC has claimed that its reign has put an end the era of violence and intimidation in politics. For example, a statement on the party website had read: "We trust the people of Bengal. We know they will shower their blessings on us. We have restored democracy in Bengal. We have put an end to political violence. We are the party of Maa, Mati, Manush. CPI(M)-BJP-Congress can never defeat us."
While the part about emerging victorious against CPM-Congress alliance and the BJP has turned out to be true, the people will now judge whether the claims of having "restored democracy" and having "put an end to political violence" are true. While the state has not been marked by anti-incumbency sentiments similar to those in Tamil Nadu and Kerala, the TMC cannot afford to be complacent.
Erasing the 'corruption' taint
While Mamata Banerjee has a personal reputation of being a clean politician, recent widespread allegations of corruption continue to pose a threat. While the TMC supremo emerged stronger in the election despite charges of bribery against its senior ministers, the opposition is not likely to let the issue rest with the 2016 verdict.
A case in point is Madan Mitra, who appears in a sting video in which he is seen accepting bribes. Mitra is one of 11 TMC leaders who are under a cloud due to the allegations. In the run up to the elections, Mamata Banerjee had defended her decision to allot a ticket to him, saying, "If the CBI has got anything against him, let them prove it." At a rally, she had also said, "An illegal company had done this in 2014, why bring this up now after the elections have been announced and candidates declared? Had it been earlier, I would have thought about it. Nothing can be done now. I cannot change candidates after announcing their names."
However, as reported the CBI is now close to concluding its investigations against Mitra in the Saradha chit fund scam. If the agency indicts Mitra, who is a senior TMC leader, it would be interesting to see what Mamata's next move will be.
From the results of the West Bengal assembly election, it appears that Mamata Banerjee's slogan of 'poriborton' still resonates among the people. However, with another decisive mandate in her favour, her task of consolidation begins now.
Politics
The 57-year-old former Bengal BJP chief is the candidate from Habra which falls under the Barasat Lok Sabha constituency of North 24 Pargana district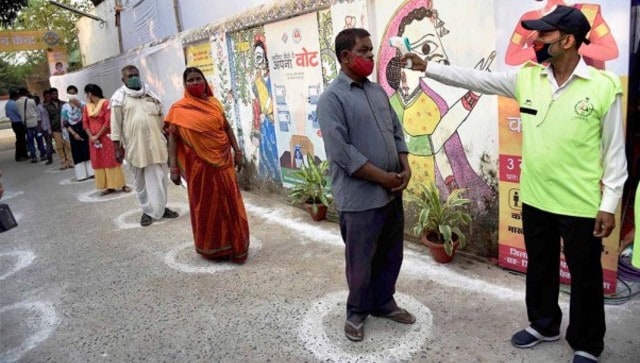 Politics
West Bengal Election 2021 updates: Four EVMs and a similar number of VVPAT machines were found at the house of the TMC leader in Uluberia following which an election official was suspended by the poll body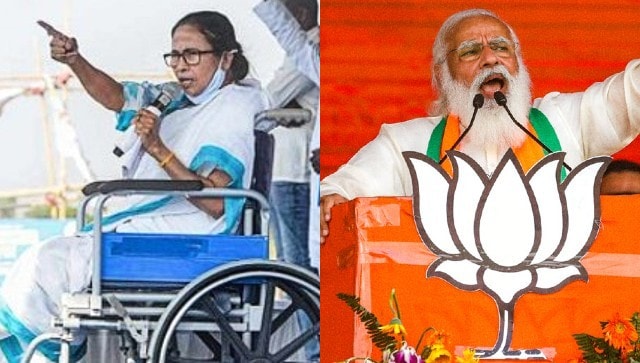 Politics
In retaliation for the accusation, the TMC also released an audio tape accusing BJP leader Mukul Roy of discussing how to 'influence' the EC with party member Shishir Bajoria