Dhule Lok Sabha Election Result 2019 LIVE Updates: Party, Candidate, Constituency wise Winner, Loser, Leading, Trailing
Subhash Bhamre of the BJP is the sitting MP since 2014 Lok Sabha elections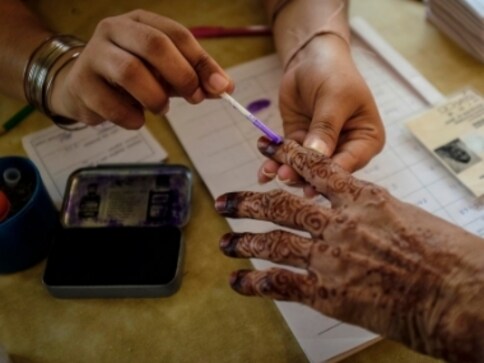 Dhule Lok Sabha Constituency
Constituency number: 2
Total electors: 16,74,469
Female electors: 7,95,895
Male electors: 8,78,610
Reserved: No
Delimited:  Yes. It was earlier reserved for Scheduled Tribes before 2008.
Assembly constituencies: Dhule Rural, Dhule City, Sindhkheda, Malegaon (Central), Malegaon (Outer), Baglan (ST)
Results in last four Lok Sabha elections: BJP's Ramdas Rupla Gavit won the seat in 1999 but lost it to Congress candidate Chaure Bapu Hari in 2004. Since 2009, BJP has clung to the seat. Subhash Bhamre of the BJP is the sitting MP since 2014.
Demographics: The Muslim dominated town of Malegaon comes under this constituency. Along with a significant Muslim electorate, there is also a sizable Maratha population in Dhule.
Politics
The news shared by Mithun Chakraborty of 38 TMC MLAs in touch with the BJP comes as a big blow for Mamata Banerjee
Politics
Last month, Eknath Shinde and 39 other Sena legislators revolted against the party leadership, which led to the fall of the Uddhav Thackeray-led Maha Vikas Aghadi government comprising the Sena, NCP and Congress
India
In recent weeks, Bishnoi had held meetings with top BJP leaders, including Union Home Minister Amit Shah, BJP chief J P Nadda and Haryana Chief Minister Manohar Lal Khattar