Fadnavis govt set for stormy Maharashtra Assembly Session: Farm loans, corruption on Opposition agenda
Chief Minister Devendra Fadnavis faces the stormiest Assembly session of the past three years as a result of a variety of issues not restricted to the problems with implementing the farm loan waivers
Chief Minister Devendra Fadnavis is set for his stormiest Assembly session of the past three years as a result of a variety of issues which are not restricted to the problems with implementing the farm loan waivers. Since coming to power in 2014, Fadnavis has largely been able to navigate through choppy waters in the Assembly, but the session that kicks off in Nagpur today is certain to be his biggest test yet. Here's a look at the reasons for this:
First, the chief minister's pet project — the farm loan waivers announced on 24 June — has run into a whole host of implementation problems, ranging from online bugs to issues with banks. It's been nearly six months since the project was announced and yet farmers across the state are still deep in debt. "The number of beneficiaries, as reported by the government, has changed so many times that people have lost faith in this government," said senior NCP leader Ajit Pawar, adding, "If this government prides itself on its high levels of transparency, why isn't it putting the details of the loan waivers online?"
The issue of unwaived loans is likely to take centre stage in Nagpur, particularly after the NCP held its protest march, named Halla Bol, from 1 to 10 December. Over the course of their 140-kilometre march, senior NCP leaders claim they didn't encounter a single farmer whose loans had been waived.
Second, the Yavatmal pesticide tragedy has also provided further ammunition to the Opposition that claims that the BT Cotton that was brought in, is also affected by pests. And the parties in the Opposition demand that the government takes responsibility.
Third, the latest NCRB data shows that crime rates in Maharashtra — particularly, in Nagpur — have skyrocketed. Considering the fact that Fadnavis holds the home ministry portfolio in the state, fingers are set to be pointed at him.
Fourth, the Opposition is likely to raise the issue of corruption charges against Panjaka Munde, Vinod Tawde, Girish Mahajan, the Shiv Sena's Subhash Desai and others.
The fifth reason that is set to contribute to a stormy Winter Session is the mess in the state government's online systems. From farmers to scholarships, the Opposition contends that there's not one area where the online system is functioning satisfactorily.
Further, on Tuesday, the Congress and NCP will launch a joint morcha at Nagpur's Vidhan Bhavan, led by NCP supremo Sharad Pawar and Congress' Ghulam Nabi Azad.
On the agenda for the Winter Session are 13 new bills to be tabled and 11 ordinances to be approved. However, whether or not these even receive a cursory hearing remains to be seen.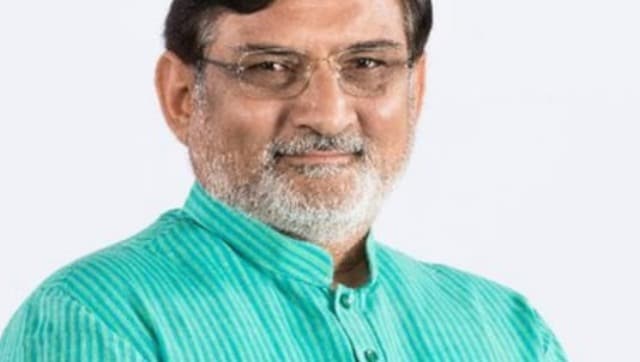 India
In the cross-currents of development and a dark agenda floats Lakshadweep's future. Its moment to choose has come
Politics
In February, over 200 LJP leaders had joined the Janata Dal United (JDU) in Bihar, including former state general secretary Keshav Singh
Politics
Several BJP leaders downplayed the impact of Mukul Roy's return to TMC, with Dilip Ghosh saying Roy himself wasn't sure whether the BJP 'gained anything'