Brahmin versus OBC: Maharashtra BJP faces internal crisis on Khadse episode
Speculations over Khadse's fate went to a crescendo on Thursday after Fadnavis submitted a detailed report to BJP chief Amit Shah and also met Prime Minister Narendra Modi late in the evening.
Mumbai: Even before the party acts against Maharashtra Revenue Minister Eknath Khadse for alleged dubious land deals and suspected underworld links, cracks have already started surfacing within the state BJP, particularly between the Brahminical and OBC factions.
Khadse, who is the senior most minister in the Fadnavis cabinet and commands enormous clout, of late has been mired in controversies with a questionable land deal in Pune and an alleged demand for bribe by his close aide Gajanan Patil for a land allotment case in Kalyan. Apart from these doubtful real estate transactions, his mobile phone number allegedly appeared in the call records of most wanted gangster Dawood Ibrahim.
For a state like Maharashtra, where caste politics rules the roost in power games, it won't be an easy road ahead for Maharashtra Chief Minister Devendra Fadnavis to exercise his authority on the matter. Fadnavis is from the Brahmin community, while Khadse belongs to the Levedar Patil community, which is part of the OBC list. After Gopinath Munde's death, there is no senior OBC leader like Khadse in the party. Munde belongs to Wanjara community. Earlier Maratha strongman and Education Minister Vinod Tawde and Pankaja Munde Palwe were in race for the post of the chief minister but corruption allegations against the duo have somewhat stemmed their pace.
After Gopinath Munde's untimely death in a road accident in the National Capital around two years back, Khadse emerged as the OBC face both in the BJP and the Maharashtra government. Apart from Khadse, state BJP president Raosaheb Danve, Pankaja, Tawde and MLC Pandurang Phundkar are all Munde loyalist. In the Brahmin camp, Fadnavis, Food and Civil Supplies Minister Girish Bapat are among the prominent faces. Water Resources Minister Girish Dattatray Mahajan is from the Gurjar community but very close to the chief minister.
Speculations over Khadse's fate went to a crescendo on Thursday after Fadnavis submitted a detailed report to BJP chief Amit Shah and also met Prime Minister Narendra Modi late in the evening.
Despite mounting pressure from the central leadership and BJP ideologue RSS, Khadse would be a tough nut to crack as the initial signals indicate.
"Khadse has done nothing wrong or committed any irregularity. These are all baseless allegations against him. The party is with him but if the government or the party central leadership wants an enquiry then we have no issue. But at this stage Khadse will not lose anything. These are all speculations that the report is against Khadse. It might be positive on Khadse as well," BJP state president Raosaheb Danve told reporters in Jalna on Friday.
Danve said that he has a meeting scheduled with the chief minister later on Friday to discuss the Khadse issue.
Leaving no doubt that the Khadse chapter is gradually snowballing into a huge internal crisis for the Maharashtra BJP, another source, who refused to be named, said, "It is for the prime minister and the party president to decide if they are with the party cadres or whether they want to sack Khadse."
On Thursday, after meeting Shah for 20 minutes at the party headquarters in New Delhi, Fadnavis had said, "I have submitted a factual report to Amit Shah on Khadse. The party will take necessary action." The Maharashtra Chief Minister also briefed the Prime Minister on the preliminary findings on the charges that Khadse faces, sources said.
Earlier in week, Shah had sought a report on Khadse from Fadnavis in keeping with what the BJP stresses as its "zero-tolerance for corruption" policy. Sources indicated that the party is likely to act against Khadse only after the legislative council elections to be held on 10 June as it wants to avoid dissent from the minister's loyalists. Khadse has strong support in the north Maharashtra district of Jalgaon.
According to sources, the Chief Minister gave a clean chit to his ministerial colleague in the Dawood call record issue but the suspicious land deal involving a Maharashtra Industrial Development Corporation plot in Pune has pushed the state Revenue Minister into a corner. The sources said that prima facie it appears that Khadse might have earned some unethical profit in it.
Sources within party said the "minimum action" that Khadse faces is losing his revenue portfolio.
With the controversy raging a storm over the last few days, Khadse stopped using his official red-beacon vehicle since Monday and also stopped attending cabinet meetings.
In April this year, the alleged sale of government-owned land to Khadse's wife and son-in-law for about Rs 3 crore, at a time when the market value of the plot is estimated to be Rs 40 crore has raised eyebrows. However, Khadse has maintained that the land is not owned by the government and that bought it from a private party. The minister also said he paid the stamp duty on the market value of the plot.
Earlier Khadse denied any links with Dawood, stating that though the cellphone number that crops up in Dawood Ibrahim's records does belong to him, it was not in use for the last year, and that phone records can be manipulated through software.
In an eventuality, if Khadse quits the cabinet, it would be interesting to watch how the BJP would fare in the Zila Parishad and Nagar Panchayat polls scheduled next year.
Find latest and upcoming tech gadgets online on Tech2 Gadgets. Get technology news, gadgets reviews & ratings. Popular gadgets including laptop, tablet and mobile specifications, features, prices, comparison.
India
Rahul said the Centre is is under the impression that they can 'destroy the cultures of this country', but he came to Madurai to send a message that nobody can suppress Tamil spirit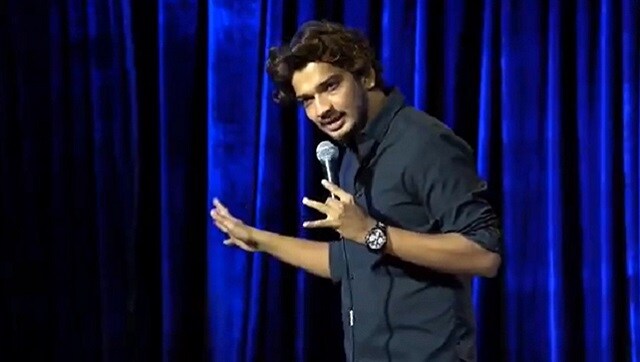 India
Eklavya Singh Gaur (36), son of local BJP MLA Malini Laxman Singh Gaur, filed the complaint against the accused. The remarks were made at a comedy show in Indore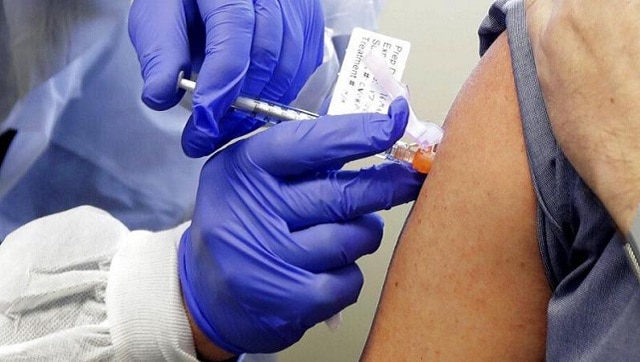 India
The Union health ministry was also quoted as saying that Modi is likely to launch the Co-WIN app, and interact with vaccine beneficiaries across the country