New Delhi: On the eve of the Winter Session of Parliament, the Congress on Tuesday stepped up its attack on the government over demonetisation arguing that the move would have an "adverse effect" on the GDP due to "freezing" of 86 percent of banknotes in value terms.
Seeking to expose the claims of the BJP-led dispensation on the issue of black money, the AICC wondered as to why Prime Minister Narendra Modi was not divulging the names of those holding black money as sought by the Supreme Court.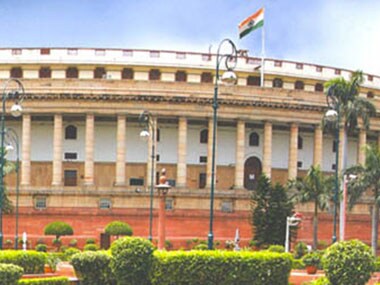 "Where is black money? As far as black money is concerned, Modiji is yet to give the names to the Supreme Court," Congress spokesman Kapil Sibal told reporters.
He said the Congress was opposed to marking people exchanging now-defunct notes with indelible ink and insisted that the move meant the government is preventing people from replacing their own money.
"This measure will have an adverse effect on the GDP. Rs 16 lakh crore of currency, out of which 86 per cent was frozen. But, what do they care about the people?" he asked.
Singling out the Prime Minister for attack, Sibal asked why the people should believe him on the issue of black money when he had "lied" about it earlier.
He said that during the Lok Sabha polls campaign, Modi had claimed Rs 80 lakh crore is stashed in foreign banks and he would bring it back in 100 days. He had also promised to deposit Rs 15 lakh in each bank account.
Firstpost is now on WhatsApp. For the latest analysis, commentary and news updates, sign up for our WhatsApp services. Just go to Firstpost.com/Whatsapp and hit the Subscribe button.
Updated Date: Nov 15, 2016 20:11:48 IST