Demonetisation: Why send I-T notice to only Goa Catholic Church, what about other religious entities?
To suddenly demand data about how much the Catholic Church in Goa held in demonetised notes on 8 November under section 133(6) of the Income Tax act and also all its affiliates is pretty much out of line.
Wait a minute, something's wrong.
The sending of an income tax notice to the Archdiocese in Panjim, Goa, giving the church just a day to get its act together and produce its records is decidedly odd.
For one, why only a 24-hour window? For another, why only select one religious denomination in a nation where the funds of temples and gold would probably trump the black economy.
Even though most of them come under government control there is no genuine calculation of the offerings of devotees and between what is declared, what is earned annually and what has been stored over centuries, India might well be one of the richest countries in the world. The estimates are almost mythical in the number of zeros, but suffice it to say that if the Modi government was serious about actually ferreting out hidden wealth this is one highly sensitive area where this government's mettle would be severely tested.
Against this canvas, the income tax notice to just one religious entity in Goa seems extraordinary and leads one to wonder why it was specially selected.
Up on Altinho Hill in Panjim is the impressive Bishop's residence and the church. The outside façade may look rich, but it is quite spartan inside. To suddenly demand data about how much the Catholic Church in Goa held in demonetised notes on 8 November under section 133(6) of the Income Tax act and also all its affiliates is pretty much out of line.
Yes, certainly, the tax authorities have a right to exercise the laws and, in its wisdom, this one was done from the I-T office in Mangaluru.
Would the government do the same with a high-profile temple? Have they done so? Instead of creating doubt and concern that there is prejudice in such orders and only minorities are being selected for punitive action (or, at least, desperately hasty) would it not make so much more sense to go by the very words of the message sent to the Archbishop which states to seek urgent information about "cash balances with trust/society/Associations of persons".
Then it goes on to say, "You are required to furnish the details of cash balance held by your trust as well as institutions an branches under your trust as on 8 November, 2016".
All churches in Goa come under the Archdiocese.
There seems to be no logic in being religiously selective. Why not just send the same notice to every religious organisation in the country at the same time and give them an equal opportunity to answer the queries.
Hidden money is hidden money, undeclared exactly the same, whether it is a hawala dealer hiding it in a cupboard or a religious 'executive' using the celestial cover to covet and maintain a treasure trove.
By that yardstick it is a fair estimate that some of the temples and trusts would have an abundance of wealth that would make the archdiocese of Goa look like a poor country cousin.
This sort of unilateral action not only detracts from the earnestness of the ongoing exercise, but becomes a political grenade with the potential to generate bad blood and question the very purpose of the initiative.
I don't think any devotee would be particularly incensed if the hidden wealth in the name of all India's religions were added to the kitty.
After all, none of us go to pray to the individuals who work there. We go to the houses of worship and if the donations given for the common good and given in great faith are not keeping to the law well, well, go check them all out, just don't generate controversy where none is needed.
India
We have come a long way since those fateful months of 1991 when the country finally decided to jump on the free market bandwagon
World
Economically, strategically and even politically, China finds itself in a fix today. If it doesn't mend its way, it would soon find its superpower dream going kaput.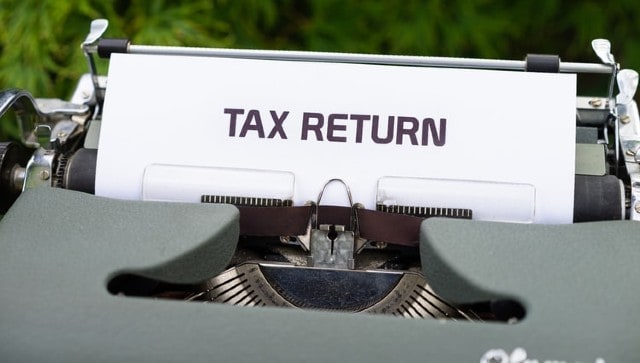 India
This figure includes income tax refunds of Rs 23,026 crore in 61,53,231 cases and corporate tax refunds of Rs 69,934 crore in 1,69,355 cases, an official Twitter post said