Demonetisation: Why now spread the indelible ink, leave the depositors and withdrawers alone
The government seems to say it would use different inks (colors) but the moot question is why harass depositors and withdrawers at all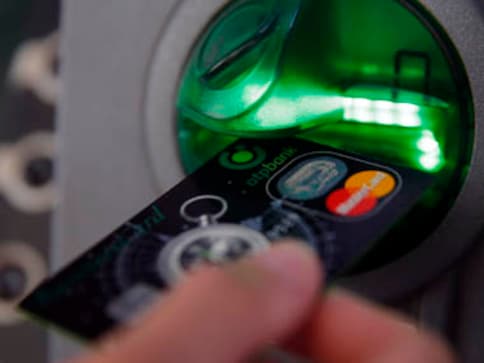 The idea of smearing one's finger with indelible ink on the customers making transactions in the bank has been imported from the Election Commission of India. It prevents voting again and again by the same person i.e. it eschews impersonation.
The diehard charlatan of course doesn't mind the pain inevitable in rubbing off the stubborn ink but he doesn't go to the extent of doing an Ekalviya act of Mahabarath fame. Ekalviya cut off his finger to please Guru Dhronacharya who wanted to put the upstart archer in his place so that he couldn't rival his favorite acolytes.
Banks which have been instructed to smear the same indelible ink on the finger of exchangers/ withdrawers/ depositors lest charlatans have a field day and thumb their nose at the solemnity of the ongoing demonetization scheme. The Rs 500 and Rs 1000 notes are not legal tender from the night of 9 November 2016 but one of the reliefs given by the government is exchange of these disagreeable notes for the ones which are legal tender upto Rs 4,000 initially and now Rs 4,500. This exchange counter was meant to be accessed but once during the fortnight starting 10 November 2016 and ending 25 November 2016 but the intrepid among them have done several such errands both for themselves and for their benefactors and were planning to do more. But they have been stopped in their tracks.
The government has at last read the riot act to them. Hereafter they cannot run amok. The indelible ink hopefully would last till 25 November 2016. It, therefore, must be of good quality lest the intrepid ones do not scrape it off even masochistically. No one of course would do ekalviya act just for laundering Rs 4,500. May be plastic surgeons would rise to the challenge for a right price.
Both in bank withdrawal counters and ATMs there are frequent cash outs. One hopes there are no ink outs, if one may say so. One also hopes CCTV cameras are enabled to catch the inking act lest an intrepid exchanger is tempted to bribe his way out of the inking process. While tightening of the screws on exchangers and their proxies hasn't come a day too soon, the government is dissipating its amenities nay causing unnecessary trouble to withdrawers and depositors.
Why should a withdrawer who is often fobbed off with Rs 2,000 whereas he was promised Rs 10,000 initially but given freedom to withdraw pretty much she pleased subject to the weekly ceiling of Rs 24,000 be subjected to this ignominy and inconvenience. After all her account would show whether she has crossed the lakshman rekha. What can be controlled through accounts need not be controlled physically.
And likewise why cavil at the depositor of the demonetized notes when she has been given time up to 30 December 2016 to do so without any limit. Like an act of withdrawal, the act of deposit is also going to leave telltale, indelible mark in her accounts. Why inconvenience her needlessly?
It is common knowledge that when you try to catch everyone you end up catching none. Only exchange bristles with problems and possibilities. Ideally, exchange facility shouldn't have been offered in the first place. But having offered it, it needs to be tightly controlled lest charlatans have a field day and laugh all their ways to as many banks as possible.
The government seems to say it would use different inks (colors) but the moot question is why harass depositors and withdrawers at all. It also says it would smear the ink on depositors in such a way that the one entering the bank the next day is not stopped in her tracks. Is this possible? There could be heated arguments at the withdrawal counters on this score---about the age or vintageof the ink smeared, todays or yesterday's.
Leave the depositors and withdrawers alone please.
World
The national emergency declared in Executive Order 13894 was first declared by Donald Trump in October 2019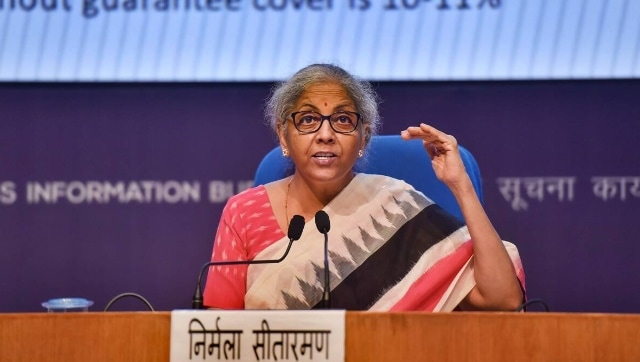 World
During the meeting, she appreciated the World Bank Group for its initiative to increase lending space for India to enhance availability of finance for development
India
However, the bank has provided its customers with a link where they can register a dispute related to credit card transactions.