Demonetisation: Why is Urjit Patel mum? 'It's irrelevant who speaks,' says Shaktikanta Das
I am speaking on behalf of the government; it is irrelevant whether I am speaking or somebody else is, Shaktikanta Das told reporters
New Delhi - With RBI Governor Urjit Patel yet to make any public statement even two weeks after currency demonetisation, the Finance Ministry today played down his silence, saying it is irrelevant as to who communicates government policies.
Economic Affairs Secretary Shaktikanta Das, who has been holding fort since the November 8 decision to ban old Rs 500 and Rs 1,000 notes by almost daily announcing measures taken by the government to ease the cash crunch, said more important than who addresses is the issue of communicating and giving
information.
"It is not relevant who speaks. I am speaking on behalf of the government, I am not speaking here in my individual capacity. So, therefore, it is irrelevant whether I am speaking or somebody else is speaking," Das told reporters.
He was asked why Patel has not made a single public statement and why Das alone was making announcements on the issue.
"Let's not do these things... For communication purposes, it is irrelevant who addresses. The idea is government should communicate and give out all the information," Das said.
Neither Finance Secretary Ashok Lavasa nor Anjuly Chib Duggal, Secretary Financial Services - the department in charge of banking operations, have held a press conference on the issue.
Reserve Bank of India (RBI) is issuer of currency and the management of currency is one of its core central banking functions.
The media-shy Patel, who took over from Raghuram Rajan as the Governor of the central in early September, has not made any statement on the management of cash situation after 86 percent of the currency in circulation was withdrawn and printing of new Rs 2,000 and Rs 500 notes begun, leaving Das to do all the fire-fighting.
From the banks' side, SBI Chairperson Arundhati Bhattacharya has been doing all the talking on recalibration of ATMs and availability of cash.
The November 8 demonetisation decision had sent public at large scrambling to get hold of valid currency notes as bank and ATMs went out of cash.
The All India Bank Officers Confederation has reportedly called for the resignation of Patel for "utterly failing" in his role and causing havoc to the nation's economy.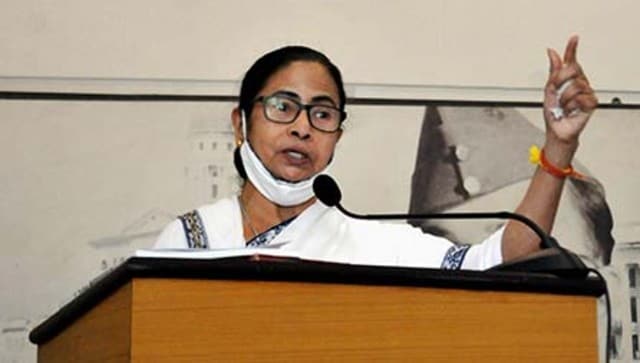 Politics
The TMC supremo is pitted against BJP's Priyanka Tibrewal and Left Front's Srijib Biswas in the 30 September bypoll
Business
Both the 50,000 and 60,000 levels have been breached in 2021, showing the resilience of the market after the pandemic-triggered crash in March 2020