Demonetisation: What explains Mamata's sudden activism and Modi's chit fund retort?
When the entire spectrum of BJP's political opponents was still grappling for a reaction on 8 November, Mamata Banerjee was the first to react
In the larger political battle being played out between the government and the Opposition over demonetisation, the BJP-Trinamool Congress tiff presents an interesting sub-plot.
When the entire spectrum of BJP's political opponents was still grappling for a reaction on 8 November, Mamata Banerjee was the first to react. Within hours, she had termed the Prime Minister's move as "draconian", demanded its immediate rollback and has since positioned herself at the forefront of a political firefight. She suffered no hesitancy unlike most of her peers on the national stage and mounted a spirited challenge against Narendra Modi even at the height of public euphoria.
At that stage, some parties were cautiously backing demonetisation while some like the Congress were still weighing the national mood, but the West Bengal Chief Minister cancelled all her local engagements and rushed to the national capital. She tried to cobble up a hurried front to put Modi on the mat. There was seriousness in her drive and a sense of purpose in her motive that defied the usual rhetorical give-and-take between parties whenever a shift in perception takes place. She seemed to realise earlier than most that demonetisation has ushered in a decisive moment in Indian political history and whether or not she emerges on the winning side depended on the quantum of her activism. There were other motivations too which we shall presently explore.
While appropriating Didi's Delhi drive, one must remember that her earlier national forays — canvassing support for Abdul Kalam or rally with Anna Hazare — had ended in pure disaster. She therefore had greater reason to be wary of her newest effort going kaput, even more so since her daring invite to the Left was unceremoniously (though not surprisingly) turned down and Congress implied that it still wasn't ready to turn on all ovens of the gas burner.
She got a reality check on her national ambitions during a stubborn march to Rashtrapati Bhavan, where none except AAP, National Conference and Shiv Sena were willing to match her steps. Despite their disproportionate noise, AAP still matters less in the larger scheme of national politics, NC is fighting for political survival and Sena remains BJP's favourite frenemy. If there was a message, Mamata didn't take it. Instead of trying to corner the government on the floor of the House, the TMC supremo immediately went on a campaign mode. She found an equally vocal partner in Arvind Kejriwal and kept up the heat on Modi with high-rhetoric rallies across the NCR.
As TMC's '72-hour deadline' to roll back the demonetisation gets over on Monday, local reports indicate that the Bengal CM will launch a series of state-wide agitations against the Centre, including deputations and public rallies to shore up support. She is also trying to stoke the anger of traders in Kolkata, a traditional BJP voter base, who have been greatly discomfited by the decommissioning of notes.
What lies behind Mamata's glaring activism? Does she perceive the demonetisaition as an opportune platform to angle for a greater national presence? Or there is an insecurity behind the intense agitation?
Demonetisation was expected to hit the funding of political parties hard but some outfits seem to be disproportionately inconvenienced.
Detractors of Mamata Banerjee, notes a report in Economic Times, allege that Mamata's activism is based on a "deep-rooted fear of party funds drying up" since most regional outfits like the TMC depend on small-time traders and other local sources for bulk of their funding due to the absence of large-scale corporate donations. The Left, for instance, has wasted no time in needling her. "This ruling party of Bengal deals with raw cash. That is why, when all national parties are trying to take this issue to Parliament for a proper and serious debate, she is trying to pre-empt it," CPM MP Mohammad Salim was quoted as saying by Economic Times. Salim even demanded an inquiry into certain high-value deposits in a district cooperative bank.
A mass leader, Mamata knows the importance of perception in politics. At one level, her vocal opposition of the demonetisation drive is a hard calculation. Her personal integrity has rarely been questioned, but TMC has found it hard to shake off the stains of Saradha chit fund scam and allegations of syndicate Raj. The flyover that collapsed just ahead of the Bengal Assembly polls, the Narada video tapes where her trusted generals were purportedly seen accepting bundles of hard cash may not have dented her votes but these incidents have left an indelible mark, rendering her vulnerable in the moral debate over corruption.
Since the Prime Minister positioned the demonetisation drive as a "war against corruption", this presents a huge perception issue for TMC. Through her vocal protestations against the drive and demand for an immediate rollback, Mamata was cleverly placing her party on a political perch where any further action by the CBI on chit fund scam could be designated a "political vendetta by Modi government" since she had opposed the move. The first steps in this direction are already visible. The Bengal CM is reported to be "furious" about TMC's leader in Lok Sabha Sudip Bandyopadhyay receiving a text message recently from a CBI officer.
When the entire spectrum of BJP's political opponents was still grappling for a reaction on 8 November, Mamata Banerjee was the first to react
Apart from the tactical positioning, her remonstrations against the disruptive drive is also an attempt to paint herself as "pro-poor" and BJP as "anti-poor", because the saffron outfit has quickly grown to fill up the vacant opposition space created by the decimation of Congress and Left in West Bengal.
The RSS and the BJP are very serious about increasing its footprint in the key state on India's eastern border and sees in Bengal's proximity to Bangladesh, the influx from across the border and Mamata Banerjee's "appeasement" politics an opportunity ripe for the picking. A battle-hardened warrior, Mamata knows how to read the signs. Her vocal campaign against Modi's drive is also another acknowledgement that she sees BJP as a key regional threat.
If Didi started with a Ruy Lopez opening, Modi employed the Classical Defence. Addressing a rally in Agra, the Prime Minister ripped into Mamata without once taking her name and alluded heavily to the chit fund scam vis-à-vis the demonetisation initiative.
"I know what kind of people have spoken out against it [the demonetisation], why they spoke against it, why they want me to be finished… Are you saying that the people of this country don't know who patronised a chit fund racket? Who managed the money? Lakhs and crores of poor people deposited their hard-collected savings in these chit funds that were blessed by certain politicians. But lakhs and crores of rupees vanished and the poor had nowhere to go.
"Those who were hit hard, they are asking only one question? Why is it some 'beimaan' [dishonest] persons do not want the majority to live in peace? So, is my government not bound to protect the affected?" said the PM.
Consider the multiple targets being hit. One, Modi's comments are an indication that the government will not blink in the game of one-upmanship that may play out in Winter Session. Two, his message would rejuvenate the party leadership in Bengal. Three, by raking up a chit fund scam that had mainly affected millions of the marginalised in Bengal, Modi was trying to puncture Mamata's 'pro poor' positioning and simultaneously deny her the moral high ground.
The Bengal CM's retort left no space for doubt that she understands the binary. She tweeted soon after:
Pradhan Mantri ji, you are equating corruption with anyone who opposes your policy. Are you the only magician? (1/2)

— Mamata Banerjee (@MamataOfficial) November 20, 2016
Listen to the voice of the people . Feel their pain. People will not forgive you for this. They are suffering (2/2)

— Mamata Banerjee (@MamataOfficial) November 20, 2016
The political battle, over who is a greater friend of the poor, is a theme that is sure to be reenacted over and over again during this season. We are still in Act I, Scene I of the morality play.
Politics
Narendra Modi is a man with a mission and with a single-minded determination to transform India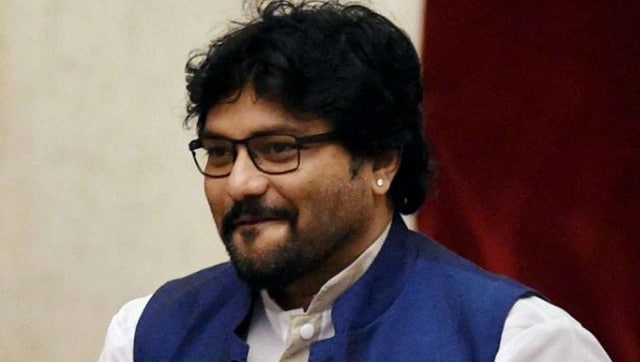 Politics
The two-term MP thanked BJP for having shown confidence in him and reiterated that he did not want any seat if he was not a part of his erstwhile party which had first brought him political renown
Politics
For all her 'connect with the people', Priyanka Gandhi Vadra's 'Hinduism' is even more farcical than Rahul Gandhi's