Demonetisation was 'century's biggest scam', says Congress; asks Modi if he's ready to face his punishment
The Congress has launched a scathing attack on the Narendra Modi government as the first anniversary of demonetisation draws near, calling it the 'century's biggest scam'
The Congress has launched a scathing attack on the Narendra Modi government as the first anniversary of demonetisation draws near. The Congress has called the move the "century's biggest scam". Congress leader and spokesperson Randeep Surjewala said the country is still reeling from the dual impact of demonetisation and the "poorly implemented" Goods and Services Tax (GST).
"The century's biggest scams — demonetisation and the incorrectly implemented GST — have hit the poor and common people of India. They hit the traders and shopkeepers of India. A huge numbers of white collar workers were impacted because of these moves, which also caused huge losses of jobs and revenue. Over 150 people killed themselves. These statistics prove the country is still to recover from the negative impact of demonetisation," Surjewala said at a press conference on Monday.
At the time of announcing demonetisation, Modi had sought 50 days' time to fix the economy. Surjewala taunted the prime minister over this proclamation, saying it's been much more than that, but the economy is far from being fixed. "Modiji had said he was ready to face any punishment if his demonetisation move could be proven as being wrong in the long run. Modiji, are you ready for your punishment now?" Surjewala asked.
Top Congress leaders had held a meeting with party vice-president Rahul Gandhi on Monday morning, where they chalked out plans on how to mark the first anniversary of demonetisation on 8 November. Addressing the media after the meeting, Rahul Gandhi had said, "8 November is a day of sadness. I don't know what they are going to celebrate. Our prime minister doesn't understand the pain he caused the nation."
Surjewala elaborated further on the Congress' plans for the occasion. "On 8 November this year, Congress will come out with the message that the country is still suffering. We will take out marches and rallies in every district of India. We want to ask Prime Minister Narendra Modi some tough questions. He has to answer us now," Surjewala said.
Three key questions
He said the Opposition has put together three key questions for the Modi government. "The main objective of demonetisation was said to be elimination of black money. Modi had said all black money stashed away in banks abroad would be brought back. It's been one year now. We want to ask him how much black money has returned" Surjewala asked.
The other question was over fake currency. "Modi and Finance Minister Arun Jaitley had both said the menace of fake currency would be tackled. RBI has now said that of the 15 lakh crore currency which was taken out of circulation, over 99 percent was genuine. How then are they claiming that fake currency was tackled?" Surjewala asked.
The third objective of demonetisation was to end the menace of cross-border terrorism and insurgency. "But in the one year, things have only worsened. The violence in Kashmir has intensified, while Naxalism is also far from being finished. Modiji, please tell us when the insurgency and Naxalism will end," Surjewala said.
Find latest and upcoming tech gadgets online on Tech2 Gadgets. Get technology news, gadgets reviews & ratings. Popular gadgets including laptop, tablet and mobile specifications, features, prices, comparison.
Politics
His demand came as Rahul has sharpened his attack on the Narendra Modi government for its handling of the border row with China and over increasing fuel prices.
Politics
Tewari said the 'illegal , arbitrary and malafide action' against the organisation is yet another example of how low the government can stoop.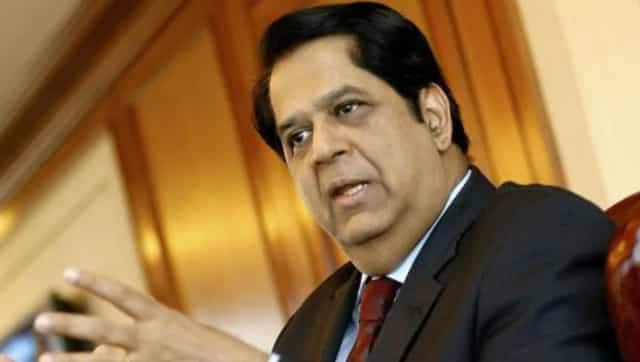 India
My thoughts are always with the country, veteran banker KV Kamath tells Network 18, Group Editor-in-Chief Rahul Joshi in an exclusive interview.