Demonetisation survey: Has Narendra Modi hit political jackpot with economic move?
The trend that is visible from the plethora of surveys and reports indicate that Prime Minister Modi may have hit a political jackpot while trying to implement an economic reform.
There is always a danger in posing too much faith in surveys and opinion polls. Ask Hillary Clinton. For one, psephology isn't an exact art. Second, predicting election outcomes based on data — however scientific — is difficult because human behavior isn't normative. To draw a sweeping conclusion from the findings of Narendra Modi App survey, therefore, would be to court risk and tempt failure.
However, while a survey in itself may not be an accurate indicator of ground reality because it might be subject to bad data or confirmation bias, taken together with other surveys of different methodology and sample size, anecdotal evidences and ground reports, it is possible to predict a trend. In the fickle world of politics where perception shapes reality, sighting an early trend may make all the difference.
And the trend that is visible from the plethora of surveys and reports indicate that Prime Minister Modi may have hit a political jackpot while trying to implement an economic reform.
First, let us take a look at what the app-based appraisal on demonetisation that the PM had asked citizens to download and conduct, has thrown up.
In just over 24 hours since the survey was launched via the Narendra Modi App, a whopping 5 lakh respondents took part in the exercise. According to data released by narendramodi.in, till 3.30pm on Wednesday more than 90 percent of the respondents feel the government's move to tackle black money is worth above four-star rating. 73 percent of them have given it a five-star billing. On the overall fight against corruption, more than 92 percent participants either rate the government as 'very good' or 'good'. Around 57 percent of them rate the measure as 'very good'.
More than 93 percent people have come out in support of the move to demonetise the old 500 and 1000 rupee notes and of the over 5 lakh responses, only 2 percent have rated the move as 'very poor'. Almost 86 percent people believe that some so called anti-corruption activists are now actually batting in support of black money, corruption and even terrorist financing.
The Times of India has broken down the infographic further, detailing that the app-based survey received more than 400 responses every minute. The respondents were from 2000 different locations, with 93 percent of them in India. Also, 24 percent of those surveyed had responded in Hindi.
Notwithstanding the huge sample size of five lakh, the app-based opinion poll suffers from lack of incongruity. It limits itself to the urban or semi-urban middle class who can afford a smartphone and an internet connection. Critics have also pointed out that the questions are fashioned in such a way so as to stress on the moral positioning of demonetisation and are geared towards soliciting a positive opinion. Be that as it may, if there was widespread public anger and frustration over Modi's incredibly disruptive move, no amount of spin in the questions would have prevented a backlash.
Broadly, then, the survey bears out other opinion polls that have thrown up a similar finding. The CVoter poll for Huffington Post India and Businessworld where 1,212 respondents in 252 Parliamentary areas across urban, semi-urban and rural areas took part, nearly 87 percent of respondents felt the move was hurting those with black money, and 85 percent felt the inconvenience caused by demonetisation was worth the effort of fighting black money. The survey, conducted on 21 November, also found that if the Prime Minister were to buckle under opposition pressure and roll back the demonetisation, support for him would nosedive by 61.6 percent.
Another poll, conducted by LocalCircles, surveying 9,000 people from across 200 Indian cities 11 days into demonetisation, found that only three percent people oppose Modi's move and 79 percent say that they wouldn't mind the inconvenience because it's done for a greater cause.
From surveys, let us now shift to reportage. In ground report after ground report — some which go deep into the rural hinterlands to take a look at how the people who rely on the informal sector for livelihood in a predominantly cash economy, are coping with Modi's sudden decision to suck liquidity almost entirely out of the system. And the picture is more or less consistent with the surveys. Nearly all of the reports indicate that despite huge hardships and inconveniences (the poor expectedly have been hit harder) people are firmly backing Modi's decision.
We have Firstpost correspondent Bindisha Sarang visiting Gujarat's Himmatnagar to assess the impact of demonetisation on rural lives and a huge data-driven effort by IndiaSpend (public-interest journalism non-profit) in rural Maharashtra throwing up findings that despite misery, people are appreciating the Prime Minister's decision.
A similar report by Hindustan Times, which caught up with small electric goods shop owner Ram Sudhar in Mirzapur's Jamui bazaar, finds out that people are willing to overlook the pain. On note ban, Sudhar told the newspaper: "Bhaiya, it is not a ban. If it was a ban, we would have been destroyed. They have only asked us to deposit the notes and given us time. I think it is a very good move. If our jawans can protect us 24 hours, we can stand in the bank queue for a few hours in national interest," Sudhar said.
The implication — further reinforced by Modi app survey — is that the implementation may have been shoddy and last mile logistics may remain nightmarish, but people across the country cutting across all divides have taken the trouble in their stride in the hope for a better tomorrow.
India
Modi has been deemed to be one of the biggest supporters and proponents of Yoga.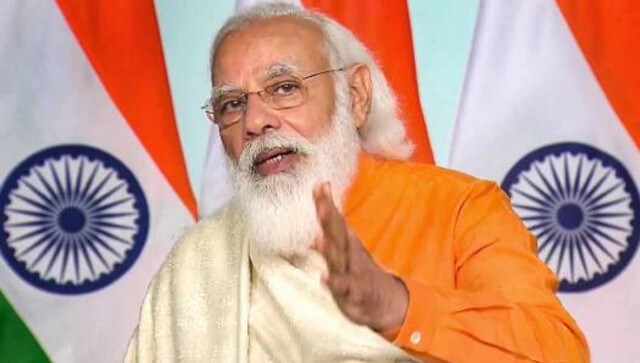 India
Huge celebrations have been planned for the occasion, with over 71,000 diyas to be lit at Varanasi's Bharat Mata temple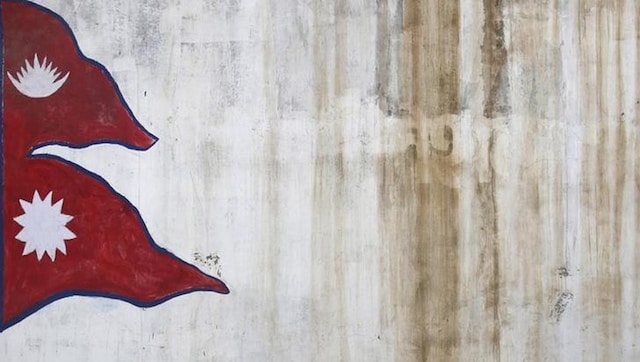 World
Budget Holiday means the Government of Nepal is unable to spend from the State treasury. This is probably the first time in Nepal that government expenditures are likely to be suspended