Demonetisation seems like deflation for many people; danger signal for PM Modi
The only answer to deflationary psychology is to deliver more cash to more wallets than ever before. This is the challenge before Modi.
Narendra Modi talked emotionally about his commitment to eliminating black money yesterday (13 November) and sought 50 days to fix the cash crisis created by the demonetisation of Rs 500 and Rs 1,000 notes. Actually, he has far less time than that as the ordinary citizen's patience is wearing thin after hours of standing in the sun before bank branches or ATMs. Modi has a potential PR disaster and political setback to reckon with.
Granted, secrecy needs made it difficult to prepare the system for the cash demands now placed on it. But the fact remain that the government grossly underestimated two challenges: the extent of cash holdings in the demonetised denominations held by the poor and lower middle classes, and the scale of cash used in day-to-day transactions. It is these transactions that have been decimated by the move to root out black money.
For the first time in independent India's history, we are getting a live demonstration of what deflation may look like. Deflation is more dangerous for governments in power than inflation.
With small denominations notes (Rs 100 and below) now prized possessions, people are holding back on everyday use of these notes except for immediate and urgent needs. People who used autos and taxis are going by bus, and so the average autowallahs and cabbies have seen a drastic fall in earnings; the kirana guys and vegetable vendors are finding it tough to sell enough to service our daily needs, and their turnover is down; people are putting off every day small-ticket FMCG purchases (your shampoo sachets, higher value soaps, etc) to conserve cash. Even Ola drivers, who should have seen a spike in earnings from people using digital cash, cards and e-wallets, report that people paying cash have dropped off.
A shortage of cash also drives people who were lucky enough to raid ATMs and bank branches to conserve what they have. They tend to spend less than normal, thus enhancing the deflationary downward spiral.
At another level, there is consternation among informal sector savers who live on the edges of the middle class. These people actually have large hoards of cash, even more than the middle classes that have regular jobs, since they tend to accumulate money (usually Rs 500 notes) for meeting contingencies, to buy small rooms in slums, to pay deposits for their "kholis" or chawls, or to finance weddings. They now have to trek to banks to deposit this money without knowing how or when they will get it back. Illegal ownership of slum dwellings, often mediated by slum lords, needs cash, not cheques. One cab driver told me he knows of at least one person who had to deposit his entire collection of nearly Rs 5 lakh in a bank - money he had saved up for buying a shanty.
The truth is, despite Jan Dhan and no-frills banking, when it comes to medium-term savings (for financing medical emergencies, procuring school admissions, or festivals), cash is king. The poor and non-poor live and work in the shadow of black money, and they are not amused by the demonetisation. As an aside one can point out that an Uber driver doing double-shifts can earn as much as Rs 30,000-40,000 per month, and he is actually a tax avoider since his earnings are above the tax-exempt level of Rs 2.5 lakh per annum.
The non-poor (people who are in the lower middle class or those with reasonable current incomes above Rs 20,000-30,000 per month in multi-income households) do not see themselves as part of the black economy. They are the ones most affected by demonetisation. They spend and save in cash, despite having a Jan Dhan account acquired in the expectation that there will be government money poured into it.
On the other hand, if people are generally going to consume less due to fears of running out of cash, we will have a short-term downtrend in sales, which will lead to deflation and falling prices. The good monsoon and the traditional fall in veggie prices in winter will have already have sent some prices south.
The only answer to deflationary psychology is to deliver more cash to more wallets than ever before. This is the challenge before Modi.
But there is an opportunity in this crisis. Now that people already know that cash is a problem, this is the time for a major push by the government towards digital money. More importantly, small merchants, traders, vegetable vendors, cabbies and auto drivers ought to be coaxed to accept digital payments, by e-wallets or cards or mobile money mediated by the Universal Payments Interface (UPI) for smartphones. They may already be feeling the pain as business goes down the tube in the short run. The time is ripe to get them to use digital money.
It is time for encashing the JAM dividend – Jan Dhan, Aadhaar and Mobile Money. If not, Modi Sarkar will be in a jam.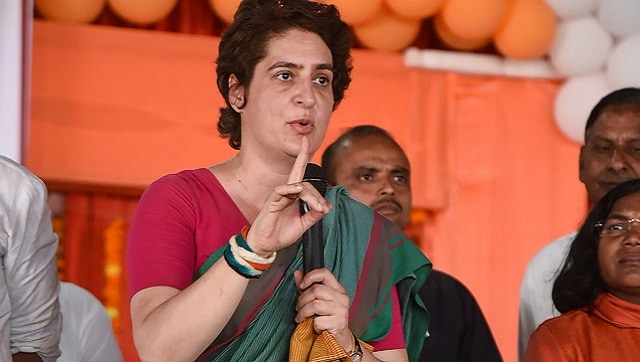 Sports
The Congress general secretary was subsequently put in a vehicle forcibly by police and taken away.
World
To combat soaring inflation, the European Central Bank raised interest rates last week for the first time in 11 years by a larger-than-expected half-point. It's expected to be followed by another increase in September
India
The government released new guidelines for the 'Saksham Anganwadi and Poshan 2' policy, which promote Aadhaar seeding of beneficiaries to ensure last-mile tracking of take-home rations and tracking of migration of pregnant women and lactating mothers