Demonetisation: Return of 99% currency into banking system is actually measure of its success, not failure
The discourse around currency swap ever since RBI came out with its 2016-17 annual report on Wednesday reflects political bias more than economic logic.
It is amusing to see how demonetisation critics have turned the debate around it into a self-fulfilling prophecy. Having set self-declared goals on behalf of the government, they are now holding the government responsible for "failing to achieve" those goals, and in turn calling the whole exercise a study in failure.
The discourse around currency swap ever since RBI came out with its 2016-17 annual report on Wednesday reflects political bias more than economic logic. When it comes to political parties, this isn't surprising. It is expected of the Opposition that it would cherry pick RBI data and go ballistic on rhetoric. All political parties work on reductionist logic. On complex economic issues, even more so. Attempts are made to break down data into easily comprehensible figures and hold the rivals responsible on those. It is immaterial whether the data — that forms the core of the debate — makes economic sense, or not.
It is a handy political narrative to flag the return of 99 percent of the devalued currency into the banking system as a "clear sign of Narendra Modi's failure". When the stated aim is political, politicians do tweak data according to their narrative and draw conclusions that are often at odds with economic logic.
Political debates around demonetisation — such as Trinamool Congress' accusation of it being a "huge scam", or Congress's contention that it was "done to benefit the industrialists" — should be subjected to appropriate disclaimers. Even when these are made by someone like P Chidambaram.
Rs 16000 cr out of demonetised notes of Rs 1544,000 cr did not come back to RBI. That is 1%. Shame on RBI which 'recommended' demonetisation

— P. Chidambaram (@PChidambaram_IN) August 30, 2017
RBI 'gained' Rs 16000 crore, but 'lost' Rs 21000 crore in printing new notes! The economists deserve Nobel Prize. — P. Chidambaram (@PChidambaram_IN) August 30, 2017
The former Union finance minister may have accidentally overlooked the page in the annual report where RBI clearly mentions that the cost of printing new currency post note ban was Rs 7,965 crore in 2016-17, up from Rs 3,421 crore spent during the same period last year. Not Rs 21,000 crore!
Where the demonetisation debate turns bizarre is when seemingly well-informed critics take a single data point, like return of 99 percent of devalued currency, and argue that this signifies "utter failure of the motive". This attempt to base a sweeping judgement on a sole metric is being led largely by that section of the elite upper class who suffer from a reflexive derision of Modi, and wouldn't budge from making a political point in the garb of economic prudence. Their problem with Modi is essentially a classist phenomenon.
On the moral outrage against currency swap, author Manu Joseph had an interesting take in a Hindustan Times piece back in November last year.
"One strand of the moral outrage against demonetisation has been led by the refined urban class that dislikes Modi. They are excited by any story that assures them that Modi has made a catastrophic mistake… There is something clownish about the urban middle class. They keep whining about the state of the nation but when powerful solutions appear they reject them. They reject them because they are as corrupt and harmful as the aspects of the nation they despise."
But let's return to their core argument and see how it is flawed. First, nowhere did the government make a definitive claim that a huge amount of devalued currency would never return, much less mention a ballpark figure. The closest that we come to such a figure was when the then attorney general Mukul Rohatgi told Supreme Court last December that the amount of money already deposited had exceeded the government's "expectations".
It is possible that the government's plan to catch the hoarders unawares — which explains the absolute secrecy and suddenness of the move — was foiled because it may have underestimated the extent of corruption in the network or didn't account for the jugaad of black money holders. Clearly, many of them devised newer and newer ways of pushing unaccounted wealth back into the system. At one point during the currency exchange window, it became a cat-and-mouse game between the government and the hoarders who subverted the system to deposit their cash.
That there was a nexus between some bank employees and hoarders became clear when the government told the Lok Sabha in February 2017 that 208 bank employees were "under scrutiny" (197 from public sector banks and 11 from private sector) for violating norms and indulging in corruption. Many of these officials have since been suspended/ transferred/ sacked and cases have been lodged against them. Do remember, these were the ones to have been caught.
There could be an argument, therefore, against the government's lack of preparedness or implementation but not its intent. Plus, the biggest flaw of the argument — that cash returned equals lack of black money — is that deposited money is not automatically turned into white. In fact, the bigger quantum of deposits in the bank is actually a good news because now the money will be scrutinised and the depositors — who have been inducted into the system — will have to answer for every penny of unaccounted money.
Consider the gains. The government now has a much wider tax base. A CBDT statement clarified that 56 lakh new taxpayers have been added into the system this year, a point made by the prime minister during his 15 August address.
Nearly two lakh shell companies have been identified and many have since been shut down. In a written response, Arjun Ram Meghwal told Rajya Sabha on 8 August that "after following the due process under Section 248 of the Companies Act, 2013, 1,62,618 companies were removed from the register of the companies as of 12 July, 2017".
Demonetisation has also squeezed the amount of currency into the system, and India's cash-to-GDP ratio now mirrors that of some of the developed economies. According to the RBI report, "at end-March 2017, currency in circulation (CIC) amounted to 8.8 per cent of GDP, down from 12.2 per cent in the previous year. At this level, India's currency-to-GDP ratio compares well with a host of advanced and emerging market economies (such as Germany, France, Italy, Thailand and Malaysia)."
Besides, as an Economic Times report points out, "Individual income tax returns jumped 25% so far in the current financial year as the authorities turned up the heat on evaders. The returns filed by individuals were 25.3% higher at 2.79 crore as of August 5, an addition of about 55 lakh from 2.23 crore in the corresponding period of 2016-2017. Growth in filing in the previous year was 9.9%."
There is no doubt that demonetisation inflicted a deep shock on the economy from which India might take a few more quarters to recover. But in terms of formalisation of the economy, bringing a part of the black market into the system (which explains the 99 per cent cash return) and pushing towards a less-cash economy, demonetisation has delivered in a big way and has galloped past many stages of development. Much will also return on concomitant steps which the government is planning to take with better data analytics tools and identifying of benami transactions.
In sum, it pays to read the fine print instead of indulging in echo-chamber economics.
Find latest and upcoming tech gadgets online on Tech2 Gadgets. Get technology news, gadgets reviews & ratings. Popular gadgets including laptop, tablet and mobile specifications, features, prices, comparison.
India
The MNREGA will continue to be a lifeline for many wage workers, especially in districts where migrants have returned in large numbers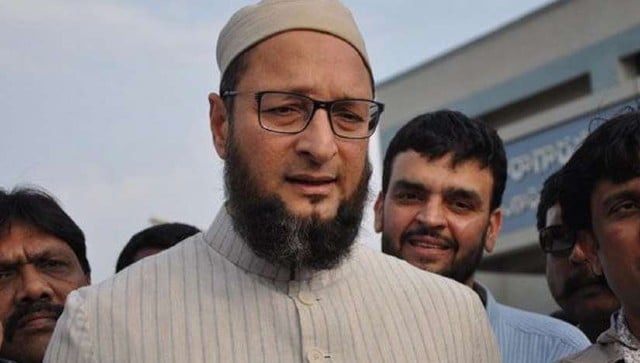 India
"Anyone who thinks Owaisi is going to bring in positive change for Muslims, is living in a fool's paradise," writers the editor of India's oldest Muslim news website
India
MSP was started in the 1960s when India was a food-deficit nation and it has skewed India's farm economy towards a handful of crops.