Demonetisation: PM Modi should work on a favourable wave until Parliament allows him to respond
There is no reason to believe that the Prime Minister Narendra Modi would not speak on the issue of demonetisation. It is not a subject where the government is on the defensive.
At 11 am, on Wednesday, when Congress vice-president Rahul Gandhi's rant against Prime Minister Narendra Modi for avoiding Parliament, not coming to either Houses to respond to the concerns raised by Congress and other Opposition parties over demonetisation was being played live, Modi was sitting quietly in Lok Sabha, observing the noisy protests against him and his demonetisation scheme.
The prime minister's presence didn't make a difference in the usual disruptionist attitude of Congress, Trinamool Congress (TMC) and some other Opposition parties. Congress members were in the Well, shouting slogans. After a while, Speaker Sumitra Mahajan adjourned the House over the din.
It is nobody's case that the prime minister should not speak in Parliament on an issue like demonetisation which directly impacts every Indian citizen, but even his harshest critic would agree that the prime minister can't be expected to speak on an issue as sensitive as this amid an unruly scene and sloganeering on the floor of the House.
There is no reason to believe that the prime minister would not speak on the issue. It is not a subject where the government is on the defensive. After all, when Modi addressed the nation on 8 November at 8 pm announcing the demonetisation of Rs 500 and Rs 1,000 currency notes, he claimed total ownership of the move. During the announcement and subsequently when he urged citizens to "give next 50 days" and patiently bear the short-term hardships for the greater national good, he was banking on his credibility and goodwill, and hoping that people would respond positively to his call. He has spoken extensively at two public meetings — Goa and Ghazipur — and referred to it through a webcast at a rock concert in Mumbai. He is personally chairing review meetings.
His method may be harsh, but he simply cannot afford to lose this war against corruption, black money hoarders, generators and circulators of fake currency, drug, hawala operatives and terror financing. The nation too can't afford to lose this war.
To win this war, it is imperative that Modi continues to create a favourable public opinion or be on the right side of public opinion. He has to set the course of public opinion and respond to arguments of Opposition parties. Some of the arguments and charges made by political rivals are designed to mislead public opinion, confuse people, even create a sense of panic. Nobody would realise that more than Modi and senior colleagues in the government and the party.
A senior functionary told Firstpost that Modi would speak at an opportune moment in Parliament. There is no reason why he would not speak, but Opposition is bent on disrupting the proceedings of the House and stay relevant before TV news cameras. Let the House function and then expect him to respond.
During the height of the 2G scam controversy, former prime minister Manmohan Singh had recited an Urdu couplet to the gathered media outside Parliament, "Hazaaron jawabon se acchi hai meri khamoshi, na jaane kitne sawaalon ka aabru rakhe." (My silence that is better than a thousand answers, for I kept dignity of end number of questions). Perhaps Modi would do more than what his predecessor did.
Modi is by far the most eloquent public speaker of Independent India and all his interventions in Parliament in the last two and half years have been very powerful. He has the capacity to silence his political rivals. Demonetisation is a subject of his own choice where he has put his personal credibility and some would say even political longevity at stake. There is no indication that he would not use a parliamentary platform to articulate his position and counter the charges of the Opposition. His last impassioned intervention was on GST during the Monsoon Session and had its own impact on the passage of the bill, as 122 Constitutional Amendment Bill from both Houses of the Parliament. But Modi waited for the right time, prepared the ground for his intervention and then made a forceful impact.
In the ongoing demonetisation debate, on day one of Parliament Winter Session, when it appeared that the arguments made by Anand Sharma, Mayawati, Sharad Yadav, Ram Gopal Yadav, Sitaram Yechury were making no impact and Finance Minister Arun Jaitley was quite comfortable preparing his responses, what Congress, TMC, BSP did next were to disrupt the proceedings of the House on the pretext that the prime minister was not present to respond to the debate.
The Congress demanded Joint Parliamentary probe, TMC wanted a roll back of demonetisation and voting after the debate, Rahul Gandhi on Wednesday said Modi should keep sitting in both Houses of Parliament throughout the duration of the debate and respond with agreeing to constitute the JPC. It's a different matter that on most occasions Congress chooses to walk out of House when an assertive response comes from the government or Modi.
Some BJP leaders recall that initially, Modi would be readily available for intervention in Parliament, but during the Winter Session of 2014, six months after he assumed office, his regret over Minister of State Sadhvi Niranjan Jyoti's condemnable 'Ramjade versus Haramzade' remark on floor of the House had failed to mollify the Opposition. The Opposition parties had continued with their protests, staged a walkout, tied black cloths across their mouths. Since then, the prime minister and the ruling BJP have been slightly more cautious in rushing to Parliament to respond on a subject raised by the Opposition.
Demonetisation is, of course, a different kind of issue. Rahul Gandhi and the other Opposition leaders, who stood in front of the Mahatma Gandhi statue in Parliament on Wednesday, may just be making yet another assumption about Modi.
Politics
Earlier on Saturday, the home ministry reduced Supriyo's security category from the 'Z' to 'Y' category
Politics
Sources said the cabinet is likely to see the induction of fresh faces after the Delhi meeting, where the probable candidates will be discussed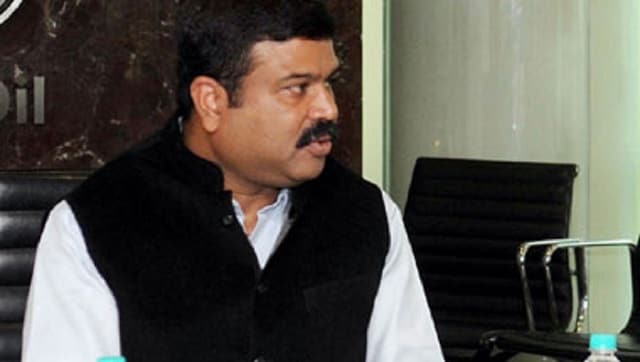 India
The minister's response came after the former Congress president called for the postponement of the NEET examination as many other examinations are scheduled around 12 September