Demonetisation: Opposition to hold protests across India, BJP claims it's a wasted effort
In another bid to corner the ruling BJP government on the issue of demonetisation, the Opposition on Saturday had announced a 'nationwide bandh' to protest against the 'dictatorial move of the Narendra Modi government', however, on Sunday confusion and uncertainty prevailed over the effects of the Opposition's call.
Amid reports of a nationwide bandh, the Congress party on Sunday clarified that it was only planning protests across the nation, even as the prime minister took a jibe at the call for bandh at an election rally in Kushinagar, Uttar Pradesh.
Hitting out at the Opposition for their Bharat bandh call against demonetisaion, the prime minister said that they are organising the strike at a time when he is trying to root out corruption and black money. Without naming any Opposition party, Modi said, "We are trying to curb corruption and they are organising Bharat bandh. Should there be Bharat bandh or should the route of corruption be blocked?" Modi also tried to dilute the Opposition's criticism on Mann ki Baat by making a pitch for a cashless economy.
The Congress, on the other hand, claimed that it was the BJP that was spreading misinformation that Congress and other parties have called for a Bharat bandh. In what it alleged "was a political move being sold as a fight against corruption," the Congress party on Sunday stressed that the Opposition parties will hold protests across the country by observing 'Jan Aakrosh Diwas'.
Several Opposition parties have given a call for 'Akrosh Diwas' on Monday to protest against the Centre's demonetisation of Rs 500 and Rs 1,000 currency notes.
Senior Congress leader and former Union minister Jairam Ramesh said Modi believes in "dhamaka" politics and the decision to scrap high-value currency notes was taken because he had seen the "writing on the wall" in Uttar Pradesh, where polls are due next year. He claimed that Rs 1,000 and Rs 500 notes were scrapped to cover up the government's failure to deliver on the prime minister's big electoral promise of bringing back black money stashed abroad and Modi wanted to do something "dramatic".
"It is a political move which is being sold as a fight against corruption," Ramesh said hitting out at the Centre. He said people who have amassed wealth by illegal means are not suffering, but those who do not have black money are facing hardships. Unfortunately, people who needed to be attacked have gone scot-free," he said, adding that one section of "suited-booted" people was still leading a life of luxury.
West Bengal Chief Minister Mamata Banerjee also sought to quell the 'rumours' about a bandh, as she tweeted out that the Opposition parties have only planned protests.
In Delhi at the meeting of Opposition parties, a Bandh was never discussed or agreed to. We do not support any Bandh called 1/2

— Mamata Banerjee (@MamataOfficial) November 25, 2016
People are suffering so I appeal to all to help citizens and stand by them at this hour of crisis 2/2

— Mamata Banerjee (@MamataOfficial) November 25, 2016
However, the Congress' protest, while garnering resounding support from Mamata, evoked only a tepid response from its ally in Bihar, Janata Dal United.
While Mamata, continued her tirade against Modi announcing a dharna in Patna on 30 November, JD(U) distanced itself from the Opposition protests and Mamata's rally. "We have supported and welcomed the Centre's demonetisation move. Then how can we oppose or be the part of activity like bandh which is meant to protest the issue which our party has strongly supported," Bihar JD(U) unit president Bashishtha Narayan Singh told PTI.
JD(U) maintained a cautious line stating that the party's stand has been clear on the issue of demonetisation from day one, Singh said the Centre's move had actually strengthened conviction of JD(U) which had been fighting against black money and corruption since the days of socialist leaders.
The party, however, believes that the hardship caused by the cash-crunch could have been avoided with efficient and effective management, he said adding, "We'll certainly raise the issue of inconvenience and hardship being faced by the people at an appropriate forum, including Parliament."
The Trinamool Congress (TMC) chief, who is at the forefront of the Opposition attack against the Modi government on the issue, had earlier exuded confidence that representatives of many parties would join the TMC's dharna in Patna.
"All Opposition is united, and you are divided," Mamata had claimed while hitting out at Modi as she called him "a bad politician and a worse administrator" who is spreading lies and relaxing while the citizens are suffering.
While the JD(U) has decided to keep its distance from any agitation of its allies in Bihar, coalition Congress and RJD have decided to support it.
The state JD(U) chief said that Nitish Kumar had also conveyed the party's decision to the leaders of alliance partners i.e. RJD chief Lalu Prasad and state Congress chief Ashok Choudhary on the issue of demonetisation.
"This is a coalition govenrment which is confined to Bihar only...But parties are free to take their own stand," Singh said. Kumar had dismissed report of "confusion or fissures" in the grand alliance in Bihar over demonetisation due to divergent views of Congress and RJD on the issue of scrapping of Rs 1,000 and Rs 500 notes.
"The grand alliance is only in Bihar and on issues concerning Bihar. On issues outside the state, every party is privy to its own viewpoint...there is no confusion or fissures in coalition," Kumar had told reporters in his state Assembly room on Friday.
Asked whether JD(U) and BJP are coming together, Singh rubbished it as "baseless" and said that "the issues on which JD(U) had differences with BJP are still there...We are opposing the central government as it has failed to provide any relief to the common people".
The Congress, however, tried to downplay its ally's distancing itself from the protests stating that JD(U) leader Sharad Yadav was supporting it.
Ramesh claimed that the Pune-based organisation, which is said to be behind the demonetisation idea, has also said the way it is being implemented is not what they had suggested. Congress was not against the objectives of the measure and will support steps against black money and corruption, but the reality of the situation is different, he said. Only two percent of people in the country undertake cashless transactions. It will take time before the country becomes cashless, he said.
The prime minister, who believes in "soundbites", has been talking of "cashless and less-cash society. Does he want cashless mandis also?" the Congress leader asked.
Citing National Investigation Agency (NIA) estimates, he said counterfeit notes make up just 0.02 percent of the total currency in circulation. To tackle this, 80 percent of people, be it farmers, the unorganised and small-scale sector have been subjected to inconvenience.
Modi, however, tore into the Opposition's narrative at an election rally in UP, stating "I am stopping black money and corruption and some are giving call for Bharat bandh." Modi sought the cooperation of all sections of the society, despite the difficulties, to make the transition to the new currency denominations a success. He also took on the Opposition in his Mann ki Baat radio programme. "There are still some people who have a bad habit of trying to find loopholes. They are trying to find other means to save their black money and benaami money," Modi said.
He also talked about the benefits of Unified Payments Interface (UPI), which he said was "very simple, like sending a WhatsApp message. Even an illiterate person knows how to send a WhatsApp message. You don't even need a smartphone to do this."
"There is an entire generation which does not know about online transactions," Modi said. "Make a promise that you will be a part of a cashless society. Every day, educate at least ten families about technology and online transactions," he said, asking support from the youth.
"I invite you to not only support the government but also become soldiers of this change. There are many countries where the youth changed the country. Revolution is done by the youth," Modi said.
The BJP also voiced confidence that the protest called by certain Opposition parties on Monday will not be successful and said parties like Congress were already retreating and not calling it a Bharat bandh.
"It is quite evident that the country is united and with us on demonetisation. There are only a few parties who have supported the call for Bharat bandh. Those who were raising their voices earlier are also stepping back in fear now," said Union minister Babul Supriyo.
He told reporters at the BJP headquarters. "Even if it's a Bharat bandh, there can be attempts of violence or unruly behaviour. The administration will be alert and all arrangements will be in place to avoid any unfortunate situation," he added.
A united Opposition has been attacking the Centre in Parliament over the demonetisation issue, with former prime minister Manmohan Singh terming the move a "monumental management failure" and a case of "organised loot and legalised plunder" which would lead to dip in GDP growth by at least 2 percent.
(With inputs from agencies)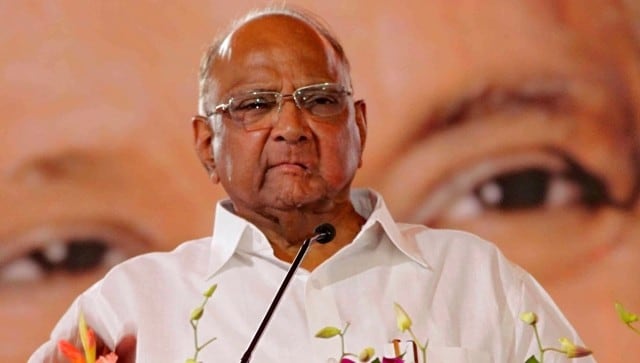 Politics
Expressing anguish over the deaths, Pawar assured the farmers that the entire Opposition is with them and will soon take a call on the future course of action
Politics
The senior BJP leader said Congress, which imposed Emergency in the country, has lost the right to pronounce the word democracy, further claiming that the party burnt 10,000 Sikhs alive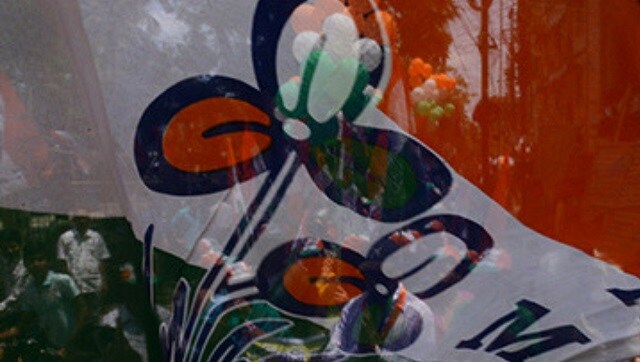 Politics
A delegation of Trinamool Congress MPs had dodged the police and visited the affected families in UP a day ago after being initially stopped by the state administration