Demonetisation no demon for PM Modi; BJP wins in bypolls, app survey on popular mood
Though the demonetisation drive has been hard on people, forcing thousands to endure hours in queues at ATMs and banks, results of the by-poll can be considered as people continuing to be patient with the government and its policies.
Results of bypolls held for four Parliamentary seats and 10 Assembly seats indicate that the citizens of India are, by and large, willing to give Prime Minister Narendra Modi more time following his demonetisation move. Bypolls were spread across six states — Assam, Arunachal Pradesh, West Bengal, Tripura, Madhya Pradesh, Tamil Nadu — and one Union Territory, Puducherry, and had evoked additional curiosity in political and social circles because they were held exactly 10 days after the decision to discontinue Rs 500 and Rs 1,000 currency notes.
Poll patterns and results were expected to be indicative of the popular mood, whether people still trust Modi and his capacity to deliver. But though the demonetisation drive has been hard on people, forcing thousands to endure hours in queues at ATMs and banks, results of the bypoll can be considered as people continuing to be patient with the government and its policies. So although it's perhaps too early to take it as a popular thumbs-up, it can still be considered that people tend to think of the move as being for the long-term popular good.
The BJP retained Parliamentary seats in Sahdol, Madhya Pradesh and Lakhimpur in Assam. As expected, Trinamool Congress won both seats in West Bengal; three seats in Tamil Nadu went to AIADMK, proving that chief minister J Jayalalitha may have been in hospital for over a month, but her popular connect remains intact. Two Assembly seats in Tripura were won by the CPM, but the BJP did enjoy a massive upward swing in the voteshare, while Congress' share has ebbed to insignificant levels. BJP also has received encouraging trends coming in from Arunachal Pradesh and West Bengal. The only consolation for the Congress is from the Union Territory of Puducherry, where chief Minister V Narayansamy won.
The results mean that the BJP can now go to the people in a confident frame of mind, particularly in poll-bound Uttar Pradesh. The party still has several hurdles to cross though, and would hope that in days to come, the problem of cash availability eases and the daily life of ordinary citizens returns to normalcy.
Just hours before the bypoll results came, Modi made yet another bold innovative, calling for an opinion poll on demonetisation. Moreover, he did so without resorting to a market research agency; he did not keep the survey's methodology secret, as political parties and agencies often do, fearing an adverse outcome. Modi took to Twitter and announced that he wants to know what citizens think. First hand opinion on demonetisation.
"I want your first-hand view on the decision taken regarding currency notes. Take part in the survey on the NM App," Modi said in his tweet.
He also posed a series of 10 questions to the citizens of India. It would be interesting to see if people actually downloaded the app and responded to his questionnaire, and what were the voting patterns.
Consider the questions asked:
1. Do you think that black money exists in India?
2. Do you think the evils of corruption and black money need to be fought and eliminated?
3. Overall, what do you think about the government's moves to tackle black money?
4. What do you think of the Modi government's efforts against corruption so far?
5. What do you think of the government's move of banning old Rs 500  and Rs 1,000 notes?
6. Do you think demonetisation will help in curbing black money, corruption & terrorism?
7 Do you think demonetisation will bring real estate, higher education and healthcare within the common man's reach?
8. Did you mind the inconvenience faced in our fight to curb corruption, black money, terrorism and counterfeiting of currency?
9. Do you believe some anti-corruption activists are actually fighting in support of black money, corruption and terrorism?
10. Do you have any suggestions, ideas or insights you would like to share with Prime Minister Narendra Modi?
This is first such move conducted by the Prime Minister of the country, to try and connect or interact directly with the people on a subject that affects every person residing on Indian territory. Modi is known for his innovative approach and using the digital medium in the past as well. This latest move is another example of him maximising social media's reach and ability.
He has yet again proved that his ideas on use of digital platform are often miles ahead of his rivals, as also his peers in government and party.
As it is it should be taken as a welcome move, that too when it comes two weeks after demonetisation move. Though some questions have been raised about the timing whether this has been done under pressure, or he needs popular opinion back up to do some policy correction but doing a popular mood survey that too directly by the Prime Minister has its own positives.
It's been 10 days since the demonetisation drive began, and it's enough time for people to form an opinion; they have faced hardships, stood in long queues, suffered a cash crunch. These are problems faced by people across different stata of society. There was a time when even Modi's supporters and sympathisers couldn't come out with opinions politically encouraging to the Prime Minister.
The app survey would reflect whether the anger and frustration was temporary, whether people were willing to be patient and give Modi more time to deliver his intent and purpose.
This survey will, however, have its limitations. It is limited only to those who have smartphones and are generally comfortable experimenting with various apps. Rural India will be especially be underwhelmed by the move. But if urban India responds overwhelmingly, it will set a new trend of reaching out to people. Response numbers and opinion patterns would indicate Modi's continued charm, or lack of it.
India
The girl is the 16th medical aspirant from Tamil Nadu to succumb to the NEET pressure, fearing that her dream to pursue medical education may never be fulfilled
India
As part of the celebrations, Union Health Minister Mansukh Mandaviya requested people to get themselves vaccinated and also help others to receive their jab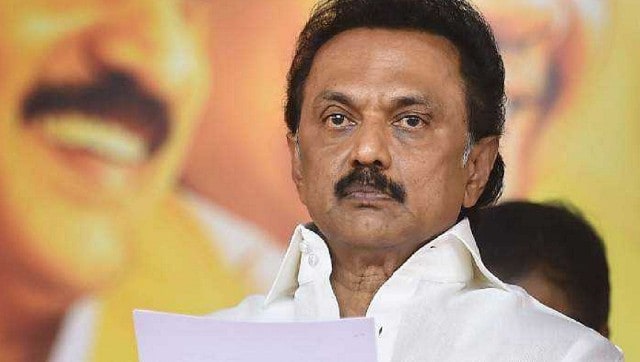 India
The resolution moved by Chief Minister MK Stalin said the CAA passed by the Parliament in 2019 'is not in tune with the secular principles laid down in our Constitution and also not conducive to the communal harmony that prevails in India'