Demonetisation: Indelible ink mark for cash swap is a bad idea, relic of war-time rationing
Has the government thought about the trauma a citizen can experience while ink-marked for exchanging his own hard earned money
The Narendra Modi-government now wants to ink-mark everyone who goes to the bank counter to swap his or her old Rs 500, Rs 1,000 currency notes up to the permissible one-time limit of Rs 4,500, for new notes. The idea is to stop a person from doing this more than once over the counter since the very purpose of this facility was to offer cash for the immediate needs of the common man. Others can always use the deposit and withdrawal facility anytime. Prima facie, the plan is good to ensure people don't misuse the emergency facility.
The message is clear: If someone wishes to behave less obedient in this process, the law will instill discipline in them. It does not matter whether they are drawing their own money.
Only thing is that this is an idea that has come a bit late and yet again points to the inefficiency of the government to think through the whole process in the beginning itself.
There are two questions that would logically arise in the mind of a common man.
One, why didn't the government foresee the situation that people with multiple bank accounts would do multiple cash swaps and would even use other people's accounts to do even more such transactions. Already, eight days have passed since the demonetisation announcement.
Those who wanted to get more notes exchanged against their old currency (black or white) would have done it already in Rs 4,500 lots. They can do it using their own multiple accounts (most of us have 3-4 bank accounts and each of these could have been used for exchange in the last 5 days. Isn't it?) or using other's accounts. (One friend told this writer that his electrician offered to exchange notes for him for a commission)
Two, has the government thought about the trauma a citizen can experience while ink-marked for exchanging his own hard earned money. Come on, not all citizens are crooks and holders of unaccounted cash. Imagine the plight of a citizen standing in the queue in a bank branch and get ink marked to withdraw his or her own money? For the last one week already, withdrawing cash for one's daily needs has been a pain. This will only add to that.
But, yes, one could always argue that the citizens shouldn't be too perturbed to cooperate in this massive exercise to ward off the evil of black money and fake currency in the system. But, even then there is a limit to harass the common man.
Ink-marking people to avail what is already due to them, to confirm identity and avoid repetition, only happens during war times rationing. Are we facing a war-time situation here? Or is it just that things are going out of hand for the government on the implementation front?
Thirdly, the ink-marking will affect the honest people most. It is naïve to imagine that the crooks with tonnes of unaccounted cash will queue with Rs 4,500 to get ink marked for new notes. He would be , instead, striving to hide it in some other assets (where taxmen can't trace it). Or, even if he wants to make this money white, he would deposit it in several Rs 2.5 lakh lots and employ an army of dalals to make it legit without making a noise, not swap for Rs 4,500.
Who would queue up before bank counters? It is the office-goer who would be taking half day off from workplace to get some exchange to buy his grocery and pay his children's school fees. It will be the daily labourer who would want money to buy food for his family because he is scared of the idea of using a debit card, till now. It will be the pensioner who would need money for his simple needs. All of them will be ready to get ink-marked to draw their own hard earned money. The big crooks wouldn't want to get inked.
The idea of raising this point is not to undermine the massive, bold reform initiated by the Narendra Modi-government to cleanse the economy from the evils of black money and fake currency nexus. No one disputes the intention of the government behind the exercise. The political will to initiate an unpopular step needs to be respected.
That is rarely seen in India's political leadership. Modi deserves kudos for the biggest currency crackdown after a similar exercise initiated by the Morarji Desai government in 1978. Every citizen needs to support the government in its fight against black money, no doubt.
But, the point is none of this offer any excuses for the poor planning and in the process putting the lives of millions of people in misery. The government should have thought through the process well. It is a classic case of poor planning and execution of a brilliant idea.
Sports
The PM said the achievements of the para athletes will help develop a sporting culture in the country.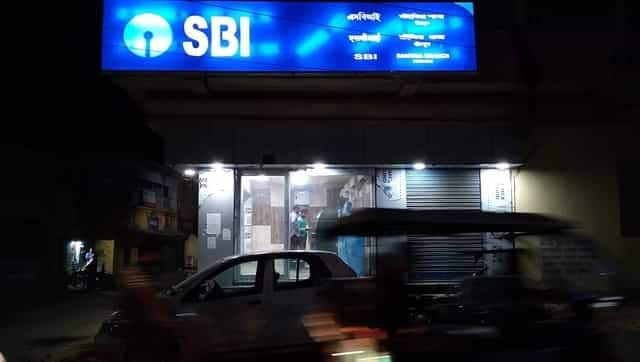 Business
Pensioners can avail themselves of a variety of services at the website https://www.pensionseva.sbi/ and manage their pension-related services easily
India
The prime minister spent almost an hour at the site and did a first-hand inspection of the construction status of the new Parliament building.