Demonetisation: How Narendra Modi's currency crackdown has made common man's life a mess
Clearly, there was a failure on the part of the government in planning the printing of lower denomination notes to offset the annulment of Rs 500 and Rs 1,000 notes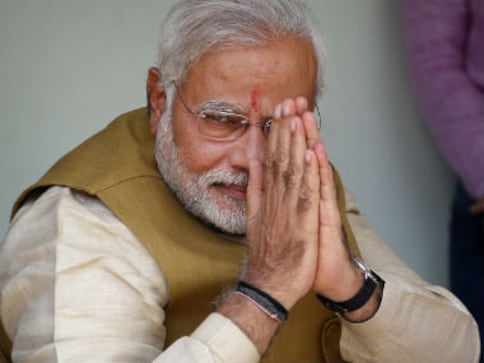 After 12-days of demonetisation, there's still both praises and curses for Prime Minister Narendra Modi. It was late evening on 8 November when Modi announced on national television that India will cease to use Rs 500, Rs 1,000 notes from midnight to fight fake currency and black money in the system.
Twelve days later, a majority of people haven't made up their minds yet on whether to name this move a revolutionary reform with short-term pain or a poorly executed big-bang idea. The jury is still out on this. Anyone who is tempted to give their verdict on demonetisation in the span of 12 days is undoubtedly making a mistake, no matter their degree of expertise.
For now, if one leaves the macro economy out of this, the big and immediate challenge for the Modi government is to replenish the system with cash. Life is quite tough for the common man in a cash-scarce, cash economy as it is in the present.
SBI chair Arundhati Bhattacharya is optimistic that the cash-crunch will get over soon. "A lot of cash is getting pushed out. People have to start spending as well. The ATM recalibration will be over in a few more days," Bhattacharya told Firstpost. A banking industry official, who didn't want to be named, wasn't that optimistic. "There is an acute problem as of now. Even on Saturday, many branches were closed. There is no clarity as of now how long this will situation last," said the official.
Will the the issue get resolved or not is in the realm of speculation as of now, but the reality is that there are still long queues before ATMs to draw money. Small traders, vegetable vendors, contract labourers who get daily wages in cash, salaried class and unbanked rural villages are hit hard (read here and here ). Those migrant laborers who work in the construction sector are hit most, since their employers do not have enough cash to pay. Similarly, chit funds, cooperative banking sector too are bearing the brunt.
How did cash crunch occur?
Broadly speaking, there were both logistical and availability issues. Also, the government didn't anticipate the kind of panic amongst the public post the demonetisation announcement. There was lack of clarity even within the government, it appears.
But, there are two main reasons for the immediate cash crunch:
First, though government mints are working to their full capacity to print new notes, the process started too late and their combined output is far inadequate to quickly meet the current demand. With 86 percent notes in value terms having disappeared and what has been pulled out of the system, it might take 3-4 months before the cash-gap is filled, even though the Reserve Bank of India (RBI) and the government keep assuring the public that there is enough cash.
Clearly, there was a failure on the part of the government in planning the printing of lower denomination notes to offset the annulment of Rs 500 and Rs 1,000 notes. Since these two denominations aren't adequately available, the Rs 100 denomination notes are in big demand. And panic-driven cash hoarding only multiplies the problem.
This takes us to the second reason --technical limitations of existing ATMs.  ATMs typically have four trays, which are typically designed to carry Rs 100, Rs 500 and Rs 1,000 notes. Of the four trays, one or two are normally designed for Rs 100 notes, one for Rs 500 notes and one for Rs 1,000 notes, with each cassette's holding capacity being 22 bundles. Each bundle can hold 100 notes. These denominations are detected and dispensed by electronic sensors when a customer enters the required amount/denominations.
The problem arose since the Rs 100 currency notes cannot be accommodated in other trays. Hence, the amount that must be filled in ATMs that aren't recalibrated is less than Rs 5 lakh, as against a minimum of at least Rs 8-10 lakhs or even more earlier. The software and hardware also has to be realigned. Given that there are about two lakh ATMs in the country, this is a massive exercise for an engineer to work on every ATM and equip it to dispense the new Rs 500 and Rs 2,000 notes. According to banking sources, about 40,000 ATMs had been replenished in the first 11 days. this rate, it should take 40-45 days to recalibrate the entire ATM network. But, since there isn't official data yet, this is still an estimate.
But, it is fairly safe to assume that it might take 3-4 months for the situation to be normal.
The government's lack of planning has reflected in certain aspects: First, it could have begun printing the new notes in lower denominations a few months in advance without compromising the secrecy of the operation. The logic of coming out with Rs 2,000 denomination notes probably is that it requires much smaller printing time and helps infuse higher value into the system. But, it didn't help much since those dealing in cash economy mainly needed lower denomination notes. For them, the new Rs 2,000 notes became largely a showpiece. This situation is expected to continue for some more time till there are enough lower denomination notes in the market. Yet again, the idea of marking people with ink, offering cash at petrol pumps and higher limits  for wedding were only touching the peripheral part of the problem.
Even there, there was criticism. The election commission wrote to the government saying inking people could lead to issues with respect to the upcoming state polls. The government's plan to up limit for wedding-related cash withdrawals to Rs 2.5 lakh too didn't work well, since a fundamental problem arose: How will the banker know the man who is flashing his wedding card or giving a self-declaration to claim the benefit, isn't faking? "Also, there is very little amount of cash with us these days to permit large withdrawals,' said the above mentioned banker, requesting anonymity.
In short, the government's ill-preparedness surfaced again and again on the execution front.
Now, for the next logical question: Is all the suffering by the common man in the transition phase worth the pain?
The positives
There are of course a few positives: For sure, the demonetization breaks the back of fake currencies circulating in the system in high value denominations. They will become redundant for now. But, make no mistake, this will be only for now. After a few months time, when the counterfeit note makers will 'recalibrate' their machines, fake notes will yet again start coming into the economy.
Also, the funds used for terror activities have been frozen with this move.
Thirdly, at least a fraction of the black money (unaccounted wealth) in the system stored in the form of cash can be drawn back into the formal economy. Fourth, the whole exercise instills some sort of confidence in the minds of the honest taxpayer, who perhaps felt demoralised looking at the easier conditions set by the government for tax-evaders in the amnesty-like black money window that ended in September. For the investors too, Modi government's action sends a positive signal as it gives them an impression that this government is capable of taking tough reform decisions.
The negatives
But, it isn't correct to say demonetization will end corruption or vaporize the entire black money in the system. Corruption is so deep-rooted in society and its culture that it will refuse to die down whether the currencies change color or size. Instead of the old Rs 500, Rs 1,000 notes, the corrupt will now seek bribes in the new denominations of Rs 500 and Rs 2,000 notes. Hence, demonetization can't do much to address the corruption issue.
Secondly, much of the black money in the system is invested in some or other assets or in benami transactions. The argument that as long as black money in cash returns to bank accounts post demonetization and becomes taxable isn't a sound argument. That is because a tax evader doesn't cease to be one if he deposits his money into a bank account or uses it to buy a house or gold. He is only trying to save a part of his booty, to save himself from a situation that he will have to burn down the whole thing.
The issue of dubious rise in bank deposits in the July-September quarter has raised more questions whether some some 'friends'  were tipped off about the move.
Having said that, the intention behind Modi government's move deserves credit. It is a courageous, unpopular move taken by any government in the country in a long time. "At least some part of the black money will come back. That is good news,' said D K Joshi, chief economist at Crisil. "However, the impact of this move on the economy, especially on the lower end of the pyramid will be tangible. It will take at least 2-3 quarters before things become normal," Joshi said.
Only time will tell whether Modi's demonetization exercise will indeed achieve its desired objectives. But, for now, his big challenge is to replenish the cash-gap in the economy as soon as possible, before it deepens the pain at the bottom of the pyramid.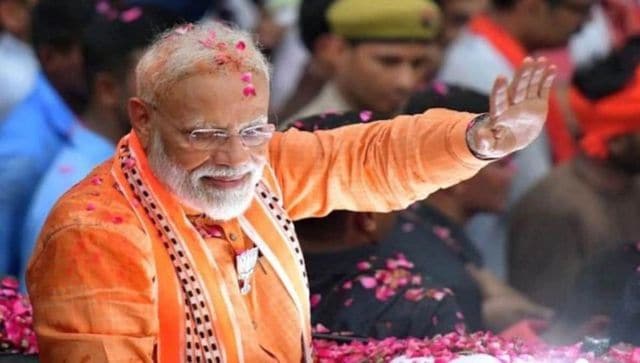 India
Apart from the race, thousands of blood donation camps, health check-up camps and other programmes will also be organised from September 17 to October 2nd.
Opinion
Prime Minister Narendra Modi has, in the past eight years, taken several steps to replace obvious vestiges of India's most recent experience of colonial rule
India
To boost air traffic in India, the Union government for the first time announced the country's National Civil Aviation Policy in 2016, which aimed to take flying to the masses by making it affordable and convenient