Demonetisation: Former bureaucrat EAS Sarma writes to PM Modi on black money
Eight days into demonetisation, retired bureacrat EAS Sarma wrote a second letter to Prime Minister Narendra Modi about approaches that the Union government could adopt to enhance its own credibility
EAS Sarma is a retired senior bureaucrat who, among his many postings, has notably served as secretary in the Ministry of Finance (between 1999 and 2000) and as the secretary, Ministry of Power (between 1997 and 1998). On 12 November, he wrote a letter to Prime Minister Narendra Modi about approaches that the Union government could adopt to enhance its own credibility. On Wednesday, he wrote another letter detailing the way lavish weddings seem in no way affected by the cash crunch that is being faced by the common man and woman. That letter is reproduced below in its entirety:
To
Narendra Modi,
Prime Minister,
Government of India
Dear Mr Modi,
Subject: Drive against Black Money
I write this in continuation of my recent letter dated 12 November, 2016 on the subject. I enclose a copy of that letter for your ready reference.
I thought that I should bring to your notice a BBC News report ('Lavish wedding angers cash-strapped Indians') that appeared at a time when the common man/woman in the country is asked to join your grand campaign against black money and, therefore, bear the pain and trauma of demonetisation. In case your office has not shown this report, I enclose a copy of that report for your perusal.
The lavish wedding is that organised by G Janardhana Reddy, a former BJP minister of Karnataka. In the past, one of your present Cabinet ministers took help from him for contesting elections. He continues to enjoy the BJP's blessings as evident from the fact that several BJP bigwigs in Karnataka have been seen rubbing shoulders with Reddy at the pre-wedding functions.
The cost of the wedding is estimated at more than Rs 500 crore, a figure that not many ordinary Indians can even imagine! The invitation for the wedding was gold-plated fitted with LCD screens, costing crores of rupees. The wedding sari cost Rs 17 crore and the wedding jewellery Rs 90 crore. There are 3,000 "bouncers", 300-odd policemen, sniffer dogs and bomb squads deployed to maintain "law and order" at the wedding premises. When Indian soldiers are fighting on the border and many losing their lives, this is something that should rouse the conscience of any patriotic Indian.
Despite a CBI investigation going on against this person and despite your grand "surgical strike" against black money, he seems to be at no disadvantage whatsoever in finding mountains of ready cash and resources for all this obscene display of affluence.
Reddy was quoted in the BBC report as saying that "he had mortgaged properties in Bengaluru and Singapore to raise money for the wedding and that all payments were made six months ago when the planning started". Which are those properties in Bengaluru and Singapore? Have the Enforcement Directorate, CBDT, Serious Fraud Office, CBI etc investigated this? How much of undeclared cash is available for such a lavish wedding? When the Income Tax Department is hounding smaller traders all over the country, why have they remained non-committal in this particular case?
Many persons standing in long queues in front of banks and ATMs are heard expressing surprise and anguish at the likes of Reddy not being seen anywhere in any of the queues, when the ordinary citizen is forced to wait and get tired in the process of drawing his or her own money in the name of fighting the common cause propounded by you in the speeches that were broadcast nationwide during the past few days.
Will the BJP formally announce that all those in its own ranks attending such a lavish wedding, especially at a time when you have subjected the masses to the demonetisation distress, will be asked to quit the party to send a clear message that the party is against black money-holders?
You cannot run with the hare and hunt with the hounds at the same time. If you wish to flush out black money in real earnest, you have to flush it out from the bigger sharks nearer home, not the petty cash hoarders. If you wish to tell the nation that you mean business, the people of this country wish to see some big fish apprehended, their benami properties confiscated and so, an example is set to deter the others from violating the law of the land.
I had earlier suggested tangible steps for you to consider.
Kindly revoke the retrospective amendment to Foreign Contributions Regulation Act, as the amendment compromises the national interest. Proceed against those chief ministers, ministers and other public functionaries who have illicit offshore accounts. Trace their benami properties and have them attached. Order an independent investigation into both election-funding and election expenditure of all political parties for the last three years. Announce that your party at least will subject itself to the RTI Act. Without these minimal measures, the commendable drive you have displayed in demonetising higher currency notes may lose its momentum.
Regards,
Yours sincerely,
EAS Sarma
Former Secretary to GoI
Visakhapatnam
16 November, 2016
Politics
The Centre has increased the powers of the BSF by increasing its jurisdiction in poll-bound Punjab by up to 50 km from the international border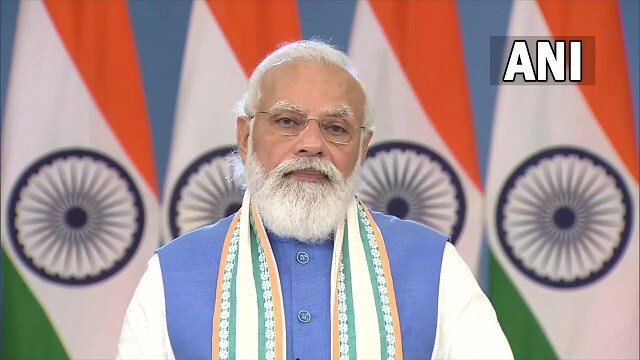 Politics
Since his days as Gujarat Chief Minister, Modi repeatedly said that, with the same laws, same rules, same officers, same people, same files, he has shown things can happen
India
Built at a cost of Rs 2,329 crore, the medical colleges inaugurated on Monday are located in Siddharthnagar, Etah, Hardoi, Pratapgarh, Fatehpur, Deoria, Ghazipur, Mirzapur and Jaunpur districts