Demonetisation: Exchange limit cut to Rs 2,000 from Friday, more steps for farmers
For wedding pruposes, one family member can withdraw up to Rs 2.5 lakh from one account. All accounts being transacted have to be KYC-compliant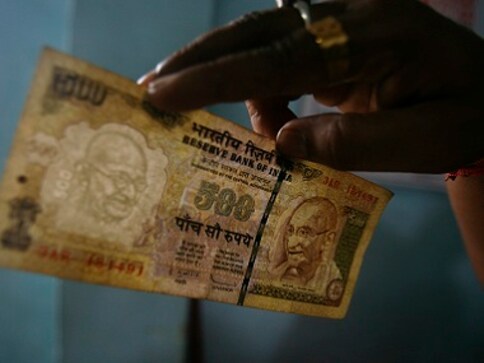 The government today announced new measures to meet the growing demand for currency notes after the temporary demonetisation of Rs 500 and Rs 1000 from 8 November.
The fresh measures are aimed at addressing the problems faced by the farmers in rural areas, who deal mostly in cash. Also there are steps taken to address the heightening pressure on the banking system, where employees are struggling to control the crowds.
Announcing the measures department of economic affairs secretary Shaktikanta Das said all accounts that are being transacted are to be KYC compliant.
Here are the key announcements made:
1) The government has decided reduce the amount of old notes that can be exchanged over the counter to Rs 2,000 from the present Rs 4,500. This is with effect from 18 November and is being done to enable more people to exchange their notes. Das denied that this is any indication of reduced currency availability with the government. "We have enough currency notes available," he said.
2) For wedding purposes, one member of the family, be it father or mother or those getting married can withdraw up to Rs 2.5 lakh for one account. Detailed operational guidelines will be shared with the banks.
3) Farmers can withdraw Rs 25,000 per week from accounts where farmers get either by cheque or which is credited by RTGS accounts.
4) Another step in favour of farmers is the extension is the time limit for crop insurance premium by 15 days. The deadline is different for different states.
5) Farmers can draw up to Rs 25,000 per week against crop loans sanctioned and credited to their accounts.
6) APMC-registered traders will be allowed to withdraw up to Rs 50,000 per week to meet their cash requirements. All businesses are already allowed to withdraw a similar amount.
7) The central govt staff up to group C, including defence and paramilitary, can draw salary advance up to Rs 10,000 in cash. It will be adjusted against their November salaries. This is expected to reduce the pressure on the banks.
Business
This comes in the backdrop of the government finalising a consultation paper on cryptocurrencies after gathering inputs from various stakeholders and institutions
Business
According to cryptocurrency data aggregator CoinGecko, the total market cap of cryptocurrencies has shrunk by more than a third, down to around $930 billion from a high of about $3 trillion reached in November 2021
Business
The RBI governor said inflation is currently the biggest challenge confronting most economies in the world and the current surge is primarily because of global factors