Demonetisation: CPM may move contempt notice against PM Modi for not facing Parliament
CPI(M) is seeking legal opinion on moving a contempt notice against Prime Minister Narendra Modi for announcing policy matters like demonetisation outside Parliament, but not coming to the House to explain them
New Delhi: CPI(M) is seeking legal opinion on moving a contempt notice against Prime Minister Narendra Modi for announcing policy matters like demonetisation outside Parliament, but not coming to the House to explain them.
"If the Prime Minister makes a major policy announcement outside Parliament, particularly when it has been summoned by the President, it is incumbent that he comes to both Houses to explain the issue. This has not been done," said party general secretary Sitaram Yechury at a press conference.
"We are examining the issue and we would like to move contempt notice against the Prime Minister after discussing with other opposition parties," Yechury said, criticising Modi for his "arrogance and obduracy" in not facing Parliament.
He posed whether the Prime Minister can make a policy statement outside Parliament when the House has already been summoned by the President. "According to us, he cannot. But that has been done," he said.
Yechury said Modi was making statements outside Parliament when it was in session but not inside. "This amounts to utter contempt of Parliament. We are examining the possibility of moving contempt proceedings against him and are seeking legal opinion. We will hold consultations with all opposition parties," he said.
In a democracy, people are supreme as they elect representatives to Parliament and the government is answerable to Parliament. "Since the PM is not coming to Parliament, it is a breakdown of the parliamentary system," he said.
He also asked why the government was not giving out the names of bank defaulters, alleging that over Rs 11 lakh crore have been siphoned off from the banks and termed non-performing assets as "the biggest scam".
On the demonetisation issue, Yechury said people are facing serious problems and about 74 have died due to problems faced for the demonetisation move and the government refusing to condole their deaths in the House.
He also chided the media for not seeming to recognise that there is an Opposition in the country and carrying only what the ruling party says. "Myth is being generated that the people are hailing the (demonetisation) move," he said. "It is an abnormal situation where the people cannot use their own money. It is violation of their fundamental right to property. How can you deny me from using my own property," the CPI(M) leader said, adding that now "new routes to exchange old currency" have been provided via Nepal, Bhutan, Dubai and Singapore.
He said all Opposition parties will meet tomorrow to chart out the future course of action amid the logjam in Parliament.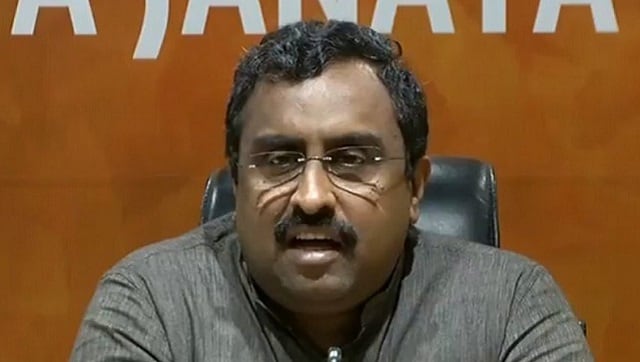 Politics
As he comes out with his latest book, The Hindutva Paradigm, Firstpost talks to him about various issues, including Deendayal Upadhyaya's Integral Humanism, the recent killings of Kashmiri Pandits in the Valley
India
The prime minister has closely monitored the Kedarpuri reconstruction projects worth Rs 250 crore in Uttarakhand.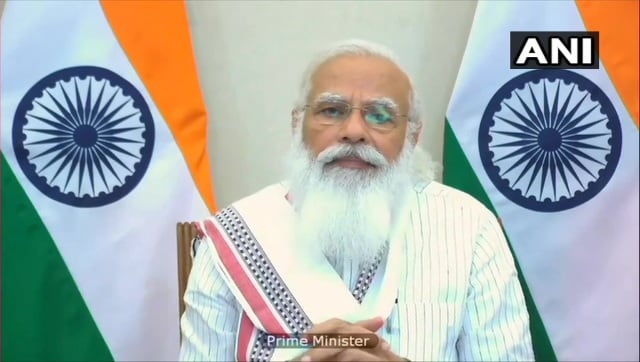 India
Modi cited the government's success in privatising loss-making public airline Air India to assert that this shows its commitment and seriousness.