Note ban: Congress scored a self-goal fielding Manmohan Singh to take on Modi
Manmohan Singh might be one of the greatest economists India has ever produced but his erudition does not bestow upon him the moral authority to take the high ground on corruption
A man under whose watch India's biggest scams took place and whose role in at least one of those at best was one of plausible deniability, has described as "organised loot, legalised plunder" a daring effort (however shoddy, mismanaged, badly implemented) to root out endemic corruption from public life.
Let the irony sink in for a while.
Erudite, sagacious and humble, former prime minister Manmohan Singh might be one of the greatest economists India has ever produced but his erudition does not bestow upon him the moral authority to take the high ground on corruption. He lost that precious power when he, as the prime minister of India, remained blind to the nefarious designs of some members of his Cabinet even as they were ripping-off the exchequer and deceiving the public.
To jog the memory, in the 10 years of UPA rule we were "presented" with — to name a few — coal scam, 2G spectrum scam, chopper scam, Commonwealth Games scam, cash-for-vote scam, Adarsh Housing Society scam, banking sector scam among other notable con jobs. And these were just the ones to have received wide publicity.
In a report published in February this year, The Indian Express revealed that 29 state-owned banks wrote off a total of Rs 1.14 lakh crore of bad debts between fiscal 2013 and 2015, way more than they had done in the preceding nine years. The report was based on RBI's response to an RTI application filed by the newspaper. The apex bank revealed that while bad debts stood at Rs 15,551 crore for fiscal ending March 2012, they had shot up by over three times to Rs 52,542 crore by the end of March 2015. The central bank said they had "no information" when the paper sought details of the biggest defaulters.
Therefore, when Singh on Thursday claimed to take up the cudgels for the poor while delivering a rare intervention on the floor of the House, he should have been reminded that it is the poor and the marginalised who took the gravest hit when the entire laundry list of UPA scams unfolded before our eyes.
Yes, the poor have been inconvenienced by NDA government's move to demonetise the high-value currency notes and face a period of hardship, but unlike during Singh's regime, here they didn't have to cope with double-digit inflation that halved their meagre income and were not cheated of their hard-earned money through elaborate scams.
While waxing eloquent about the '50 days of disaster' that demonetisation has ushered in, Singh probably forgot about his own tenure.
As columnist and financial consultant V Anantha Nageswaran writes in his blog, The Gold Standard: "He (Singh) is right that even 50 days is too long for the poor to suffer. But, in that case, was it right to let them suffer for 1,830 days between 22 May 2009 and 26 May 2014? The annual average consumer price inflation was 10.1 percent in that period (based on CPI-IW) and food inflation was 10.5 percent per annum. The poor suffered enormously. The rupee plunged 50 percent. Businesses collapsed. Telecom licenses were handed out to cronies. Supreme Court cancelled them. Mining licenses were allotted arbitrarily. Supreme Court banned mining. Economic growth, which was flying high due to the global boom pre-2008 collapsed to 5-6 percent, thanks to UPA missteps, loot and plunder. The 50-days that the current prime minister is talking about must be seen in this perspective."
Congress think tank may have banked upon the transitory nature of public memory but the truth is, they have weakened their case by fielding Singh to counter Narendra Modi. The incumbent prime minister was elected for the job on a promise of better future and a cleaner system. It points to Congress' lack of understanding of the role probity plays in public life that they decided Singh would be the correct symbol of integrity to take on the charisma of Modi.
In an interview to Times Now in 2014, former Comptroller and Auditor General Vinod Rai had opined that Singh could have prevented high-profile scandals like 2G scam, Coalgate and the CWG scam had he used his stamp of authority. Rai also revealed that he faced pressure from Congress MPs, who were part of the Joint Parliamentary Committee (JPC) probing the scam, to keep Singh's name out of the report. The full text of the interview is available here.
In his speech, the former prime minister quoted John Maynard Keynes — "In the long run all of us are dead" — to poke fun at Modi's 50-day demand. But as Anilesh S Mahajan points out in Business Today "... ironically, India requires demonetisation because Singh as prime minister failed to implement the Keynes theory. And neither could he control the side-effects of corruption, nepotism and misuse of public spending."
On the fallout in GDP numbers, the other key aspect of Singh's brief but scathing critique of demonetisation, it should be pointed out that while Singh's views as a noted economist carry a lot of weight, experts in the field have been at odds with his numbers.
In his column for Firstpost, R Jagannathan finds that "the best estimates of professional forecasters are far below what Singh's crystal-ball has indicated. Goldman Sachs sees a 1.1 percent fall, Care Ratings 0.5-0.3 percent, Emkay Global 0.9 percent, Icra 0.4 percent, and ICICI Securities by 0.4 percent. Barring Ambit Capital, which adopted a faulty methodology to come up with an unbelievable GDP drop of 3.3 percent from earlier estimates, there's not a single projection that comes anywhere near what Singh has claimed."
Let us also take a look at how international rating agencies Moody's Investor Service and Standard and Poor's have interpreted the move. According to a report in Hindu Business Line, Moody's sees a "disruption of economic activity" and dampening of economic growth in the near term but predicts that demonetisation would boost tax revenue and hasten fiscal consolidation in the longer run. It added that in the medium term, higher income declarations will boost tax revenues and the government could receive a one-off transfer of RBI's gain. A report by S&P, according to the newspaper, said that "bank deposits would benefit due to demonetisation, though not all inflows will remain in the banking system on a permanent basis."
Singh has questioned the "monumental mismanagement" in the implementation of the scheme and rightly so. But he appeared to vacillate between his views as a distinguished economist and his role as the representative of a political party opposed to the current regime. Therefore, his valid critiques were often followed by observations of a political nature that served to weaken the weight of his words.
Gita Gopinath, Professor of Economics at Harvard University, put it best in her column for Project Syndicate: "Modi's policy intervention is bold, and the economic principles motivating it are beyond reproach. But a gradualist approach that includes the permanent withdrawal of large notes would have served the cause better, even if it did not generate the same "shock and awe" as the current policy."
It is here that Singh failed. His political compulsions interfered with the objectivity of his assessment as an economist, and he had never been in a position to claim a seat on the high horse of morality. His intervention was therefore badly timed.
also read
India
Congress leaders paid their respects to Nehru on his 59th death anniversary at an event held at Shanti Van in New Delhi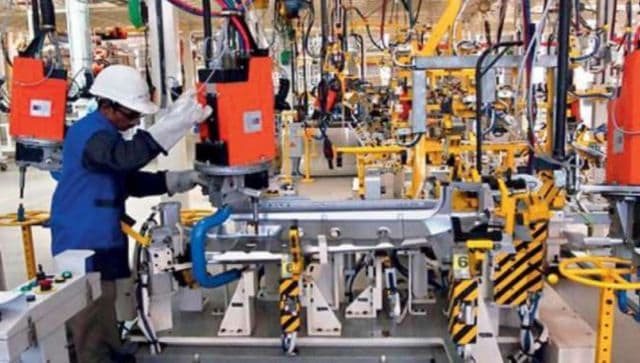 Business
According to the data released on Wednesday, India saw a growth of 6.1 per cent between January and March (Q4) while Indonesia, the second to follow, grew 4.8 per cent. Countries like China, Mexico, US and Japan grew by 4.5 per cent, 3.8 per cent, 1.6 per cent and 1.3 per cent respectively
India
The RBI in its latest announcement notified that Rs 2,000 notes will be withdrawn with immediate effect and can be exchanged till 30 Sept 2023