Demonetisation: Chidambaram picks holes in Bhagwati's support for Narendra Modi govt
Bhagwati's optimistic views on the currency ban is a booster dose to the Narendra Modi-government currently struggling to face criticism on the massive, overnight currency ban, while Chidambaram's posers exposes the government's implementation flaws and immediate challenges on making the transition process smooth to end the cash-crunch
The debate on whether demonetisation is a boon or blunder for 125 crore Indians is turning intense with former finance minister P Chidambaram and noted economist Jagdish Bhagwati joining with their views and allegations.
Chidambaram on Tuesday said Prime Minister Narendra Modi's currency ban is the biggest scam of the year and an "absurd, thoughtless move" that must be probed while Bhagwati, in a Times of India column co-authored with Pravin Krishna and Suresh Sundaresan has said demonetisation is a "courageous and substantive economic reform that, despite the significant transition costs, has the potential to generate large future benefits".
Let's take a look at these arguments.
Chidambaram's allegation that currency ban is a scam with an ill-intent may be bit of a far-fetched statement that is a clear political line, but the former FM has also asked some right, pointed questions too.
For instance, Chidambaram questions the large-scale leakage of new Rs 2,000 notes to hoarders at a time when new currency is scarce even at bank branches. The incidents of new Rs 2,000 note bundles surfacing across the country to the tune of crores of rupees point to major lapses in implementation. These instances must be investigated and the likely involvement of bank officials needs to be probed.
Chidambaram is again bang on when he says what calculations went to the government decision of setting the Rs 24,000 weekly withdrawal limit from bank branches when enough isn't cash available. Similarly, his point that blanket ban on district cooperative banks has hurt the farmers is true given the experience in rural areas, especially in states like Kerala where cooperative sector plays a key role. The Modi government owes an explanation on these and has faced severe criticism for lack of planning, in turn, causing difficulties to public.
Third, Chidambaram defending the Congress' opposition strategy in Parliament — the PM should be present and speak on the issue—isn't an unreasonable demand. Given the critical nature of demonetisation for India's economy and the hardships it has caused to its common people. There is no excuse for PM Modi or BJP for not taking the Parliament into confidence, stating the objectives, progress and rationale of the demonetisation scheme.
As against this, Bhagwati has fully endorsed the move saying "Modi's radical move to invalidate the high denomination notes, in which the black economy primarily transacts, is a daring step.
Bhagwati and his co-authors highlight the following points to support demonetisation, some of which can, however, be countered by experts in the past. For instance, Bhagwati notes that "around 80 percent of the currency in higher denominations has now been deposited back into bank accounts. Since individual deposits will now be matched with their tax returns and unaccounted deposits will be taxed, this will yield a windfall for the government, permitting large increases in social expenditures."
But this is something many other economists have questioned cautioning one should wait and watch as to how much of the unaccounted deposits the tax department is able to recover ultimately. For instance, take a look at what another world-renowned economist and former RBI governor, Raghuram Rajan, said on demonetisation.
"Black money hoarders find ways to divide their hoard into many smaller pieces. You find that people who haven't thought of a way to convert black to white, throw it into the hundi in some temples. I think there are ways around demonetisation. It is not that easy to flush out the black money." Bhagwati's another argument that demonetisation will result in "an impressive switch into digital transactions" is again something that is up for debate.
While it is a fact that the demonetisation has nudged several hesitant people to start using electronic payment tools, and it is a good thing in an economy, the idea of using large scale demonetisation (sucking out 86 percent of currency by value all of a sudden), is contested by experts, who have been saying that such a push should have happened over a period of few years, rather than through a shock-treatment such as this putting lives at difficulty. Also, India needs to have strong laws to ensure customers are protected in the event of losing money while making payment through mobile or laptop. As of now, that isn't the case.
Bhagwati's third argument, that the currency ban will check counterfeit notes "with the new notes being much less prone to counterfeiting" doesn't have much support of evidence on the ground since there are already reports that fake Rs 2,000 notes are in circulation. Given the past experience, it is just a matter of time before fake notes enter the scene again in a major way.
Both Bhagwati and Chidambaram have raised certain important points on demonetisation. Bhagwati's optimistic views on the currency ban is a booster dose to the Narendra Modi-government currently struggling to face criticism on the massive, overnight currency ban, while Chidambaram's posers exposes the government's implementation flaws and immediate challenges on making the transition process smooth to end the cash-crunch.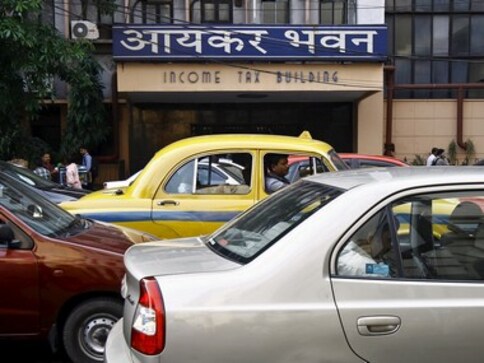 Business
It is unfair to expect an encore of this feat every year especially when the demonetisation year itself witnessed a flood of hike in income tax return filers.
Business
The Modi government must therefore silence the critics by nailing dubious deposits made during the demonetisation period
Business
A toothless, weakened central bank wouldn't do any good for any aspiring economy