Demonetisation: Banks to use indelible ink to stop multiple transactions, curb crowd
Same people returning in queues gives rise to suspicion that unscrupulous elements are using the poor to whiten their black money
The government stepped up its efforts to deal with the increasing crowd at banks and ATMs by announcing new steps to deal with the evolving situation.
Department of economic affairs secretary Shaktikanta Das today said banks will now start applying indelible ink on customers' fingers similar to the election system. This is being done to to prevent people from transacting multiple times at a branch.
He also reiterated that customers should not panic and reassured them that the government has enough cash with it.
Here are the highlights of the key announcements made today:
1) Customers who come to banks to withdraw or exchange or deposit cash will be marked with indelible ink to prevent them from making multiple transactions on the same day. The banks have been given operational instructions on how to differentiate between customers who come the next day and same day. This has been done to curb the queue at banks which have given rise to suspicion that some unscrupulous elements are trying to whiten their black money using third party help. This is severely restricting the facility to the who are needy.
2) Banks have been asked to keep a watch on the people who return to their branches. This is also expected to curb the misuse of the facility.
3) The government has taken steps to enhance the cash availability with banks and post offices to deal with increased demand.
4) Religious institutions have been told to deposit in their bank branches the smaller denomination notes they get as soon as possible. This will increase the availability of cash in the system.
5) In many cases, the Jan Dhan Yojana (JDY) accounts have been used to deposit huge amounts of money. This is under close scrutiny as this too points to misuse of such accounts by  black money holders. The government has appealed to the JDY account holders to not allow such tax evaders to use their accounts. Das promised that legitimate money will never fall under scrutiny.
6) A task force has been set up to study shifting and storing of annulled notes collected at the banks and post offices.
7) A special task force has been set up to study the infusion of fake currencies in the system. Another high-level task force is also formed to study cash infusion.
8) The government has appealed to the public to not believe speculative stories of shortage of essential commodities like salt. "We have enough stock of salt, in fact in far excess of demand," said Das.
9) A coordination group, including senior representatives of banks, has been set up to monitor all the steps taken by the government.
10) To a question, Das also said he is not aware of any deaths in queues related to demonetisation. "I can't give a generalised reply to a generalised question," he said.
Find latest and upcoming tech gadgets online on Tech2 Gadgets. Get technology news, gadgets reviews & ratings. Popular gadgets including laptop, tablet and mobile specifications, features, prices, comparison.
India
Part of the phenomenon is that the PM's support base grows and gets more solidly behind him for the exact reasons a section of urban, English-speaking intelligentsia hates him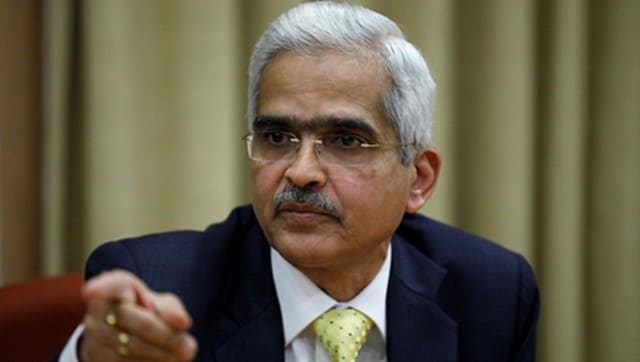 Business
The RBI governor said the Indian central bank stands battle-ready to take whatever steps that are needed to be taken for the economy