Democratic temper calls for debate, not disruption, says President at start of Budget Session
Parliament reflects the supreme will of the people, President Pranab Mukherjee said on Tuesday in a strong criticism of disruption and obstruction
Parliament reflects the supreme will of the people, President Pranab Mukherjee said on Tuesday in a strong criticism of disruption and obstruction and called upon all MPs to discharge their responsibilities in a spirit of co-operation and mutual accommodation.
In his customary address to the joint sitting of both the Houses of Parliament outlining the government's agenda in the coming financial year, he also declared that the government will constantly strive for smooth and constructive conduct of Parliamentary business
"Our Parliament reflects the supreme will of the people. Democratic temper calls for debate and discussion, and not disruption of obstruction...My government will constantly strive for smooth and constructive conduct of Parliamentary business. I urge all Members of Parliament to discharge their solemn responsibilities in a spirit of cooperation and mutual accommodation. Let us all collectively endeavour to build a flourishing and prosperous India," he said.
The President remarks assume significance in the context of repeated disruption of business on various issues, loss of time of Parliament and the stalling of legislative business in Rajya Sabha where the government lacks majority.
During his address, Mukherjee said, "Removing poverty and destitution is our most sacred responsibility. My government has launched three new social security and pension schemes and focused on the welfare of poors, farmers and jobs for the youth," said Mukherjee.
"My government is placed in making this goal possible through financial inclusion and social security," he added.
The President said that the country recorded the highest ever software exports during 2015.
Projects undertaken in 118 cities and 1,649 gram panchayats are being provided complete sanitation solutions as part of Namami Gange programme, President Mukherjee said on Tuesday.
"Let noble thoughts come from all directions, should be the spirit behind the debate in this temple of democracy. Being a member of this great institution bestows great honour as well as important responsibilities," Mukherjee said.
With inputs from agencies
Find latest and upcoming tech gadgets online on Tech2 Gadgets. Get technology news, gadgets reviews & ratings. Popular gadgets including laptop, tablet and mobile specifications, features, prices, comparison.
India
After some MPs, including Union ministers Nitin Gadkari and Prahlad Patel, tested positive for COVID-19 during the session, some parties have said that conducting the full 18-day session could be risky
Politics
A SAD delegation led by Badal met President Ram Nath Kovind on 21 September and urged him to return them to Parliament for reconsideration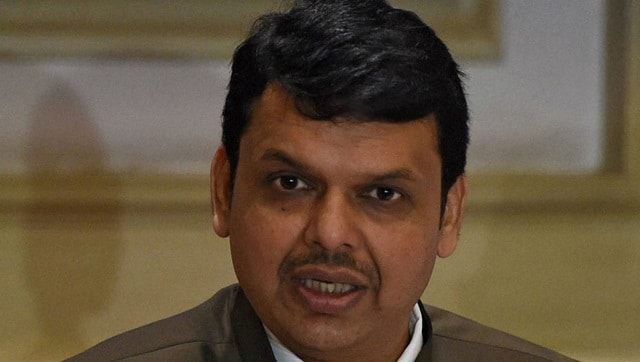 Politics
The BJP leader said his meeting with Raut was an interview for the Sena mouthpiece 'Saamana' and asserted that the MVA government in Maharashtra "would collapse due to its own inaction"