Democratic functioning stonewalled in Delhi Assembly: BJP MLA OP Sharma
BJP MLA OP Sharma on Tuesday claimed in Delhi High Court that democratic functioning had been 'stonewalled' in the Delhi Assembly.
New Delhi: BJP MLA OP Sharma, who has been suspended from Delhi assembly for two sessions for allegedly making derogatory remarks against AAP legislator Alka Lamba, on Tuesday claimed in Delhi High Court that democratic functioning had been "stonewalled" in the Assembly.
Sharma's counsel told Justice Sanjeev Sachdeva that due to the majority enjoyed by the Aam Aadmi Party (AAP), there was "bias and illegality" in the way he was suspended from the Assembly and prescribed procedures were not followed.
"The facts smack of clear malafide of the respondent (Legislative Assembly)," his counsel said, adding, "I am showing the manner in which democratic functioning has been stonewalled in the Assembly".
The counsel claimed that pertinent questions asked by the three BJP MLAs were "sidelined" in the assembly.
The court, however, asked the counsel, "First, you have to show what is the extent of judicial intervention in the proceedings of the Legislative Assembly?"
The counsel, who read out part of proceedings of the assembly, said she would refer to the facts of the matter first and then address this issue.
When his lawyer said that all members of Ethics Committee which dealt with this matter were members of AAP, the court asked, "does the rules prescribe that Ethics Committee should have at least a member of the opposition party?"
Responding to the query, the counsel said "No. The rules does not prescribe so, but propriety demands this so that there are no allegations of bias."
During the arguments which would continue tomorrow, Delhi government's counsel told the court that the assembly had instructed the government to defend them in the matter on their behalf.
Earlier, the lawyer representing Sharma, who was suspended from the assembly on 31 March for two sessions, had said that the assembly cannot be represented by Delhi government. The government has in turn contended that assembly cannot be made a party.
The court is hearing his plea challenging his suspension.
The Delhi government had earlier alleged that the BJP MLA in the past too had engaged in "immoral, violent and appalling behaviour", while opposing the maintainability of Sharma's plea challenging his suspension.
Referring to a report of an Ethics Committee of the Delhi assembly, the government had said that Sharma was given chances to express regret on his remarks but had refused.
The Ethics Committee had earlier "unanimously" recommended stripping Sharma of his assembly membership for his remarks against Lamba and being "unrepentant" about it.
Sharma had earlier said "my intention was not to hurt Lamba as she is like my sister, but if she felt offended I express regret over it".
India
Singh alleged the BJP and the Yogi Adityanath government "tried their best to save" Mishra's son Ashish but he had to be arrested as no other option was left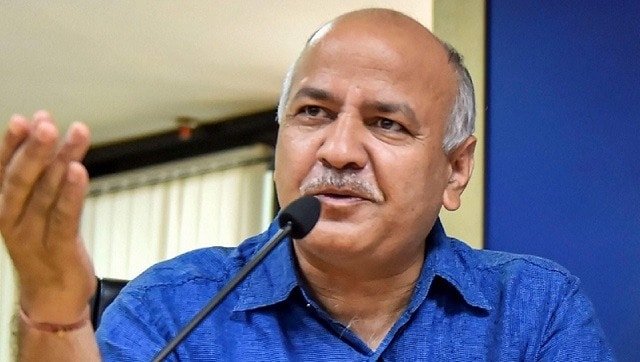 India
The Central Government is making excuses to "run away" from crisis, the Delhi deputy chief minister claimed
India
Whenever you stop at the red light, turn off your car's engine. This will save fuel and also help reduce pollution, tweeted Delhi chief minister Arvind Kejriwal