Delhi's water shortage crisis to ease by Wednesday afternoon: Manish Sisodia
Manish Sisodia said that Haryana's chief secretary has 'assured' the Delhi government that water supply in the Yamuna would be 'back to normal' soon.
The water crisis in Delhi, that has mainly affected the city's north and central parts, including the Lutyens' zone, remained unresolved on Tuesday, but the shortage is likely to ease by Wednesday.
A late-evening Delhi government update said the supply will return to normal by Wednesday afternoon.
Deputy chief minister of the capital, Manish Sisodia, tweeted that the Haryana chief secretary has "assured" the city government that water supply in the Yamuna would be "back to normal".
Earlier, staring at further deepening of the crisis, the Delhi government, which has been blaming Haryana for the shortage, sought the intervention of the Prime Minister's Office (PMO) and also threatened to file a contempt petition in the Delhi High Court.
"Delhi's water crisis still not resolved. Water being stopped despite court order. I have directed DJB (Delhi Jal Board) to file contempt petition in HC (sic)," Sisodia had tweeted.
Two water treatment plants at Wazirabad and Chandrawal, which treat around 220 MGD (million gallons per day) out of the 900 MGD treated in Delhi, are running at 60 percent capacity, a DJB official said on a condition of anonymity.
The Lutyens' Bungalow Zone, which comes under the New Delhi Municipal Council, houses the PMO, the Rashtrapati Bhawan and residences of several Union ministers, judges, army officers and bureaucrats, among others.
The DJB official said that out of the 900 MGD, around 550 (almost 60 percent) comes from Haryana and the rest comes from Uttar Pradesh.
Almost every summer, Delhi and Haryana spar over water-sharing, with each claiming that the other's demand exceeds the stipulated quantity.
Sisodia told a press conference that around 80 MGD of Delhi's water supply had been stopped by the Haryana government, despite the Supreme Court's order prohibiting any such move.
"I have requested the Lt governor to seek the PMO's intervention to deal with the water crisis. This is a political issue and the PMO should intervene at the earliest. We should go beyond politics on this issue," he said.
Sisodia, who has been holding the additional charge of Water since Kapil Mishra's sacking from the Delhi cabinet last week, said chief secretary-level talks between Delhi and Haryana could not arrive at a conclusion.
"I have also told the L-G that there have been talks on the water crisis at the level of officers, but there is still no solution. If the water shortage continues, we will have to cut down supply in central Delhi," he said.
Delhi's water requirement is 900 MGD, but it is falling short by about 50 MGD since 8 May, according to a senior DJB official.
Sisodia also held a high-level meeting with the DJB officials and directed them to take all necessary measures to ensure the city continued to get an uninterrupted water supply, so that no inconvenience was caused to its residents.
Sisodia asked the DJB to keep "all its options ready".
On Monday, he had directed chief secretary MM Kutty to talk to his Haryana counterpart and ensure restoration of full water supply to Delhi.
Find latest and upcoming tech gadgets online on Tech2 Gadgets. Get technology news, gadgets reviews & ratings. Popular gadgets including laptop, tablet and mobile specifications, features, prices, comparison.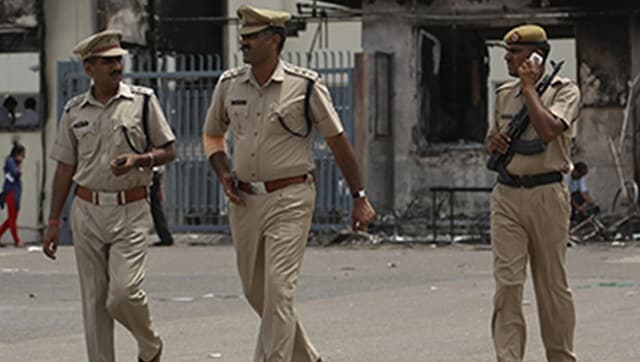 India
The victim's brother-in-law allegedly attacked him in a market of the city on Friday night. The youth was taken to the hospital where he was declared brought dead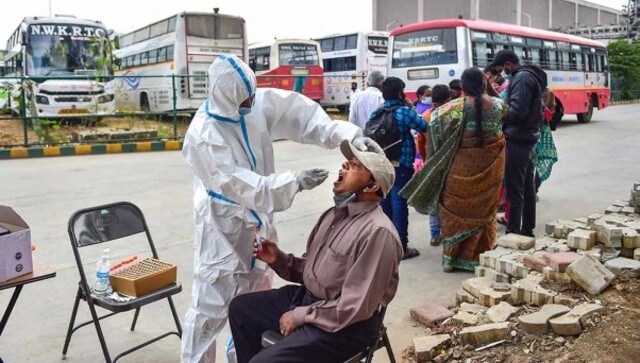 India
The number of people who have tested positive for the new UK variant of SARS-CoV-2 has climbed to 82 in India, the Centre said; the number of such people stood at 73 till 6 January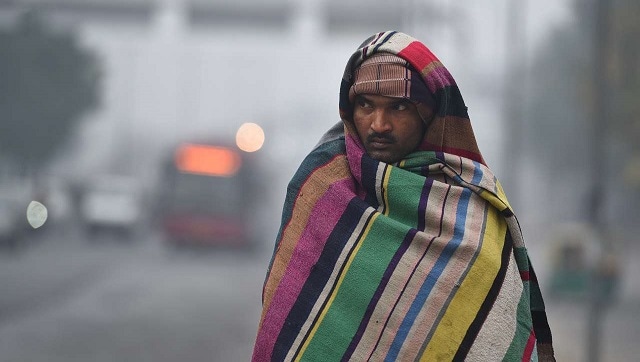 India
The weather stations at Lodhi Road and Ridge recorded a minimum of 2.4 and 3.6 degrees Celsius, respectively