Delhi sealing drive: Arvind Kejriwal, Manoj Tiwari trade barbs over BJP meeting after MLAs walk out
Delhi chief minister Arvind Kejriwal on Tuesday said BJP delegation that called on him to talk about the ongoing sealing drive, walked out from the discussion
New Delhi: Delhi chief minister Arvind Kejriwal on Tuesday said the Bharatiya Janata Party (BJP) delegation that called on him to talk about the ongoing sealing drive, walked out from the discussion.
"All our MLAs and councillors had gathered for the meeting with the BJP delegation (led by Delhi BJP unit chief Manoj Tiwari). They refused to have a discussion in front of everyone," Kejriwal told media persons in New Delhi.
"There is nothing confidential about it. It is nobody's personal issue. It is a public matter. I begged them to sit down, discuss and together find a solution to the sealing drive. They just walked out," he said.
The Bharatiya Janata Party (BJP) delegation had arrived at the chief minister's residence earlier on Tuesday.
"It was a very good opportunity... both the political parties could have discussed the matter and then approached the Lt Governor to propose a solution," he added.
The sealing drive is being carried out by a Supreme Court-appointed Monitoring Committee against business establishments using residential properties for commercial purposes. It is being implemented by the BJP-led Municipal Corporations.
The BJP accused the AAP of sabotaging the meeting.
"The AAP had over 150 supporters at the meeting. We wanted a meeting in a closed room. They misbehaved with our women mayors and our MLA Vijender Gupta and disrupted the meeting. This is is highly condemnable," MP Manoj Tiwari told reporters.
"When we spoke about the 351 roads (to be notified under mixed use or commercial categories), their MLAs started shouting and didn't let us talk."
Tiwari added: "The chief minister started speaking in a way as if he was addressing a public rally."
He said a complaint had been filed at the Civil Lines police station against what he said was an attack on his party leaders.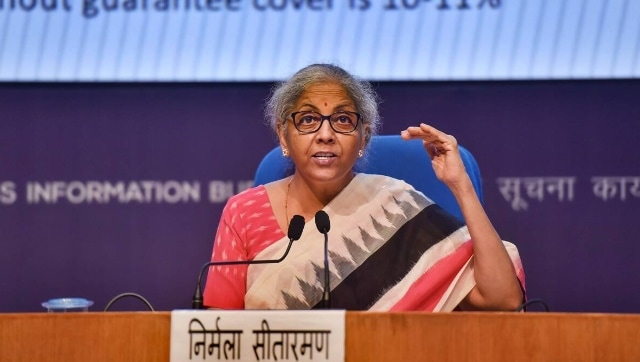 Business
Finance Minister Nirmala Sitharaman said, by classifying education and health as freebies, Delhi chief minister Arvind Kerjiwal is trying to bring in a sense of worry and fear in minds of poor
Politics
A bench of Chief Justice of India NV Ramana and Krishna Murari said the economy losing money and the welfare of people, both have to be balanced
Politics
Lingayats are the followers of the 12th-century saint-philosopher Basavanna. It is the single-largest community in Karnataka and is dominant in close to 100 of the 224 Assembly seats in the state, making it a very important vote bloc