Delhi rape case: Beware of the symbolism and quick-fixes
The protest in Delhi over the macabre gangrape and murder of a young girl is overwhelming. But to believe that it is going to be the real wave that will change India because the country's youth are riding it, is a bit too optimistic.
A few decades ago, futurism looked like an exciting career for a few who could understand technology and social trends, think out of the box and predict the future.
A few of them, such as Alvin Toffler and Nicholas Negroponte became cult figures. But they soon faded out of our excitement, probably because the real future turned out to be far more exciting than what they predicted.
Since 26/11 in Mumbai, we too have been witnessing some sort of futurism in India too — mostly predicting the transformation of the country from a chaotic mess into an accountable modern nation state — all betting on the uprising of our citizenry.
However, candle-light vigils and marches against the Mumbai mayhem died sooner than many expected and the government continued its business as usual until the Rs 70,000 crore irrigation scam raised the heat again. That too died down and the minister, who was allegedly responsible, is back in his office.
Anna Hazare was the next favourite of the social-futurists. The media and social commentators, including some respected sociologists, had no doubt that his anti-corruption movement, that saw thousands pouring out into the streets of Delhi, was the tipping point the country was waiting for. The Indian version of an Arab spring that was going to change things for ever.
But, Anna was fooled by wily politicians, his own lack of understanding of modern India and the people's primary need to sustain their ordinary lives. What was projected as a historic turning point turned out to be a dud. It's doubtful if he can get even a hundred people to follow him if he chooses to march again.
The latest in the series of endorphin-raising public movements is the protest in Delhi over the macabre gangrape and murder of a young girl. That it is still continuing for two weeks is unprecedented and promising, but to believe that it is going to be the real wave that will change India because the country's youth are riding it, is a bit too optimistic. The earlier movements too looked really forceful and promising.
This pessimist-futurism might enrage many, but given our past, that too the recent past, the protestors going back home and the country slipping back to its stone-age comforts is a near certainty. The reason is not a lack of sincerity or disinterest of our people, but the wile and guile of our politicians and establishment.
If they have done it in the past, they will do it now and several times in the future as well. They are our biggest obstacle to progress and transformation; but being a democracy, we cannot do without them.
The first signs of this inherent twisted mind of our politicians was visible as soon as people poured into Vijay Chowk, Raisina Hill and the India Gate. Perhaps after closely watching the Anna crowds swelling, flaring up and dying down in a few days, their natural instinct was to ignore and wait; but when it didn't happen, they tried their basic trick of perverse reductionism and symbolism.
The anger of the people, although triggered by the angst of the rape, was against a regime that couldn't do anything to curtain the violence against women. People came out, not only because of the outrage, but also because of the genuine fear of violence against them — most of them had some personal experience. They, in fact, openly expressed it in their placards and vox pop.
But the government, the administration and the police consciously tried to disaggregate the anger, and pick up just the keyword — rape. Every single response, despite unpardonable delays, smacked of this clever reductionism: address the most immediate, promise something and send the protestors home seemed to be their strategy. Therefore, their promises were so predictable: stringer punishment of the accused, stronger laws, more policemen on the road, and steps to make the public transport system more secure for women.
What people asked for was a system change; but what the regime promised was response to a rape.
In the government's eyes, people were angry because of this single incident of rape and by promising to hang the rapists, put cameras in the buses and run more PCR vans on the roads were the answers to their outrage.
It was not surprising to see our senior politicians, ranging from Sushilkumar Shinde to Sheila Dixit, refusing to see the larger picture, the pervasive culture of violence against women and how there was no attempt to reform it. Their solutions were related to this single incident of rape that happened in a bus, which perhaps could have been intercepted by the police. They were simplistic, bureaucratic quick-fixes which might work in parts for a few days.
This is exactly how they tricked Anna Hazare. Instead of addressing the larger socio-political context to reduce corruption, Anna Hazare's prescription of a single piece of legislation was very easy for the government to scuttle. They promised him what he wanted and people happily went home. Their proxies meanwhile unleashed their patented tricks of character assassination and media plants to slander the leaders, and even used their agencies to raid, name and shame.
The legislation never happened and will not happen in the near future, because that is what make our politicians what they are. On one side they will unleash Oxonian leaders to confuse us with legal logic while on the other, they will dump it down with parliamentary buffoonery.
The initial signs of the tricks that killed the Anna movement are all too evident here too: even as the leaders spoke in deceit, their agents reportedly booked cases against protestors and even took girls to police stations. Some went to the extreme of character assassination. One high-brow minister was even creative enough to obliquely compare the protestors to flash-mobs and suggested the need for ground-rules.
The politicians and the police will certainly try to get away by addressing this anger as the anger against rapes. And they might succeed too. Not just because that is their tried and tested way to obfuscate and escape attempts of social change, but also because of the unimaginative media and public outrage. When everyone is after what is expedient and what is popular, the response also will be expedient and popular.
The real issue is not the rape, not even the larger context of the violence against women; but the terrifying lawlessness of our country, the scant respect for women and human rights, and the unquestioned brutality of the State. At the core of the rot is our criminal politicians, criminal police, caste-lords and feudal social order.
How does a woman feel safe in a country where political parties had no qualms in giving assembly seat tickets to 260 people who faced criminal charges such as rape and other forms of violence against women? How do people feel safe when about a third of their MPs and MLAs have criminal charges against them— with 141 facing murder charges?
Will we let them come home? Certainly not, but we let them govern and legislate. Not to mention, those who swindle tens of thousands of crores of public money even when a vigilant CAG is watching.
It's so depressing to stomach this reality. But that is the truth. And where do we begin?
Corruption, that Anna Hazare and Kejriwal are trying to fight; and violence against women and rape that the youth of Delhi are trying fight are in fact the two sides of the same coin: the lawless world of criminal politicians and their cronies and our archaic social order. Unless we somehow crack it, nothing will change.
If it doesn't change, it will ruin our simple lives.
We will continue to indulge in symbolism, whether it is the Congress top brass receiving the girl's body at the airport while the party continues to be silent against its criminal and rapist partymen or inefficient governments; or Jaya and Amitabh Bachchan indulging in emotional theatrics while their colleagues sell women on screen as body-parts.
This is not to disprove the wisdom of crowds, but to reinstate the fact that it's our only hope. As New Yorker columnist James Surowiecki noted in his best-seller, The Wisdom of crowds, "large groups of people are smarter than an elite few, no matter how brilliant–better at solving problems, fostering innovation, coming to wise decisions, even predicting the future."
It's time to overcome reductionism and symbolism and tip the system. Social transformation, and not issue-based anger, is the absolute necessity for us to survive.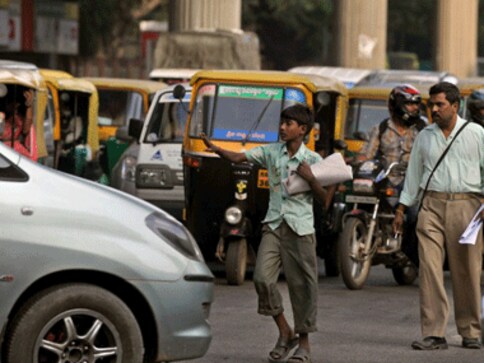 Politics
In a survey conducted across eleven tier 1 and tier 2 cities whose results were announced last week, Bangalore was ranked ninth in terms of quality of life.
World
The length of the telomeres would determine the "biological age" of a person and calculate how long he or she is going to live.
Fwire
More and more people — around one in four— are now turning to electronic devices like mobile phones or tablet computers to check the time, and wrist watches may soon fall out of fashion, a study has found.