Delhi polls 2015: AAP's rise shows Modi can't take his popularity for granted
Now the BJP is at pains to deny this reality after seeing the kind of momentum Kejriwal's campaign picked up over the past few weeks. BJP leaders admitted that Kejriwal had thrown them off guard.
Whatever the outcome of the assembly elections in Delhi, Narendra Modi will have to start worrying about one political undercurrent. Delhi has about 40% migrant voters from Bihar and UP, mostly self-employed and belonging to the Dalit and backward castes.
Privately even some BJP leaders now concede that these sections are overwhelmingly voting for Arvind Kejriwal. This should worry Modi as his impressive Lok Sabha victory had come because he had tapped into the unfulfilled aspirations of the subaltern classes which seemed to have voted in good numbers for BJP, especially in UP and Bihar.
Modi was so aware of this new vote shift toward the BJP that he would often invoke Lohia socialism in his speeches after becoming PM. Modi invoked Lohia's name partially as acknowledgement of the fact that the OBCs were now beginning to look at the BJP as a possible alternative. His own OBC status was used by the BJP as subtle messaging.
The question is why is this not working in Delhi which has a huge non-upper caste population from Bihar and UP? This despite Modi's personal campaign slogan that "Delhi wants what the rest of the country wants". Modi himself has sought to make Delhi elections a sort of referendum on his continuing popularity.
Now the BJP is at pains to deny this reality after seeing the kind of momentum Kejriwal's campaign picked up over the past few weeks. BJP leaders admitted that Kejriwal had thrown them off guard.
Even if Delhi does not throw up a clear result, the BJP is visibly concerned that the poorer sections may be suffering an early fatigue vis a vis the BJP. If this is true, then the BJP will have to do serious introspection in the run up to the Bihar elections later this year.

There is a feeling that Modi, like Rajiv Gandhi in 1985-86, could become a victim of his government's growing arrogance which derives essentially from a majority in the Lok Sabha. One cause of such arrogance is that the government has stopped listening to voices other than those of its own loyalists. History tells us this is a common affliction in politics. But in the case of NDA it is happening very early in its life.
For instance, the BJP is totally convinced that the large number of ordinances it has promulgated has gone down very well with the people who think Modi is a decisive leader and will not let anything stall "progress".
The arrogance of the BJP is on display when they openly talk about holding a joint session of a Parliament as a substitute for reasoned debate on critical questions of law. Senior BJP leaders seem so sure-footed when they talk about "creeping acquisition" of Rajya Sabha which is only a matter of time. The underlying assumption is that Modi's popularity is intact, even growing.
So there is no need to worry about any possible challenge to Modi, say utterly self-satisfied party loyalists. However, this narrative has already got a jolt in the Delhi elections, whatever the final outcome.
Modi is beginning to get trapped in his own past rhetoric. His invocation of Lohia and Gandhian socialism seems like a travesty today as the the opposition parties ready themselves to corner the government on the Land Acquisition Ordinance.
Both Lohia and Gandhi would have summarily rejected the Ordinance on the ground that it seeks to forcibly acquire land from farmers for the industry. The consent clause is fundamental to our democratic tradition and to do away with it completely is the most unGandhian act.
Remember, Modi said publicly that the core of his economic policy can be described in just one word --Trusteeship. Modi has been using such profound ideas like plastic pan masala packaging- use and throw in an instant. The very notion of Trusteeship is murdered when you forcibly acquire ordinary people's land simply by claiming some superior concern for "development".
No wonder the business community is in the forefront of vociferously backing the Land Acquisition ordinance which disregards democratic rights. The capitalist class actually believes joint session of Parliament must become the norm and Modi has the will to deliver, even if through Ordinances. Any political leader must start seriously worrying when the capitalist class becomes his or her most vociferous proponent!
Delhi election outcome may be the first warning to Modi that he should rethink the narrative of his "ever growing popularity" that his image mangers have built around him, especially after BJP's victory in the recent assembly elections.
Modi must get outside of his relentlessly constructed self-image and assess his own as well as his government's conduct more dispassionately.
Find latest and upcoming tech gadgets online on Tech2 Gadgets. Get technology news, gadgets reviews & ratings. Popular gadgets including laptop, tablet and mobile specifications, features, prices, comparison.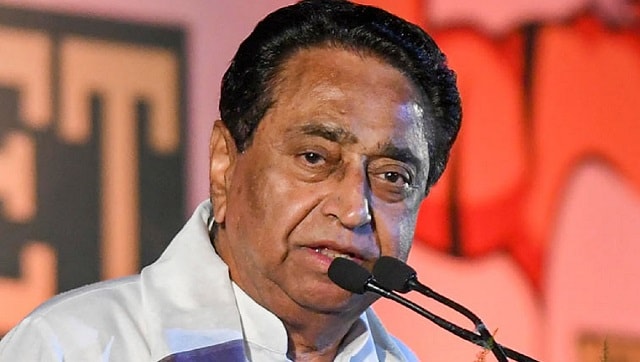 Politics
Nath's colleague Digvijaya Singh said Rajiv Gandhi also wanted the temple to come up, but questioned the timing of the ground breaking ceremony on 5 August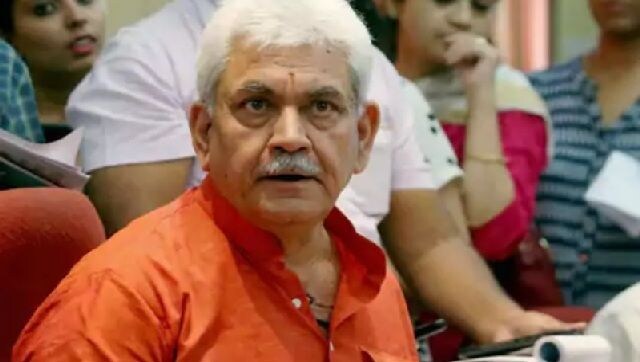 India
Much like his predecessor GC Murmu, Sinha's greatest challenge will be to remove the sense of alienation keenly felt in the Valley.
India
Congress leader Rahul Gandhi tweeted that the removal of the document from the website would 'not change facts.'