Delhi Municipal Elections: Arvind Kejriwal must win upcoming polls to remain relevant
Arvind Kejriwal's days in Indian politics appear to be numbered unless the Aam Aadmi Party (AAP) can perform well in the upcoming Delhi Municipal elections.
Delhi chief minister Arvind Kejriwal's days in Indian politics appear to be numbered unless the Aam Aadmi Party (AAP) can perform well in the upcoming Delhi Municipal elections.
Consider the irony of the situation: A man who once aspired to become the prime minister and a party that had ambitions of spreading pan-India are now both at the mercy of voters in an ultra local poll.
AAP's loss in Punjab and rout in Goa – where it was relegated to the fourth position in many constituencies – has put the party back where it started in 2013. It has no option now but to forget Gujarat, Rajasthan and Himachal Pradesh – three states where it was planning to expand in anticipation of a victory in Punjab – and concentrate on holding its citadel in Delhi.
If Delhi falls, Kejriwal will likely become the Vinod Kambli of Indian politics – somebody who promised a lot, dreamt big but lacked the vision and ability to compete in the big league.
The setback in Punjab is a deadly blow for Kejriwal. Had he won the state, a proposition that looked likely during the campaign, he would have encroached most of the anti-BJP space in north India, edging the Congress out. The AAP would have been more comfortable if BJP or its ally had won in Punjab and Congress would have been reduced to a rump, like in Uttar Pradesh.
But, the Congress victory indicates that voters are willing to consider it as a better alternative to BJP. A similar narrative has unfolded in Goa, where voters backed the Congress as the party to boot out BJP. Since AAP had prospered so far at the cost of the Congress – in Delhi, the BJP had retained its vote while the Congress had wilted – this is a warning sign for Kejriwal.
The other problem with AAP is that Kejriwal is now on the verge of losing his voice in Indian politics. The Uttar Pradesh results suggest that Kejriwal's demonetisation narrative had no effect on the mood of the electorate. The Punjab results show his promises and threats against the Badals failed to impress voters. And in Goa, voters discarded his idea of a different brand of politics.
Rahul Gandhi's fate has shown us that once the Indian electorate stops taking a politician seriously, nothing can revive his brand value. Once a politician becomes a subject of ridicule and mirth, even if pearls of wisdom flow from him, the electorate tends to laugh it off. With his high-decibel campaign, lofty promises and vacuous threats, Kejriwal may have positioned himself at the cusp of becoming just another voice in the political melee.
Much of the blame for the downfall must go to Kejriwal. After his victory in Delhi, Kejriwal made the mistake of usurping a party born out of a popular movement, turning it into his fief. Because of his hubris, insecurity and predilection for sycophants, he discarded the idea of collective leadership, becoming the sole face and voice of the AAP.
Now that he has lost credibility and face, there is no one else to speak up for AAP. In the AAP of 2013, perhaps a Yogendra Yadav or a Prashant Bhushan would have still been able to communicate with voters. But, with Kejriwal's Humpty Dumpty-like fall, all his horses and men can just wail in silence.
The problem with Kejriwal now is that he will face a reinvigorated BJP and a hopeful Congress. His own cadre, on the other hand, would be dejected and disillusioned. With the dream of a pan-India presence disappearing, the idea of fighting just for a tiny city-state may not inspire them for too long.
Kejriwal himself is an ambitious man in tearing hurry. Finding himself boxed into the role of Delhi chief minister, and not a challenger to Narendra Modi, he might have to summon extra reserves of energy and resolve to carry on in politics.
The options for Kejriwal are few. He first needs to regroup, re-plan and re-assess his future. The image of an absentee chief minister, who is interested in everything except running Delhi, may no longer be feasible; it may turn out to be his own nemesis.
To survive the imminent onslaught from all directions, he needs to fortify his bastion and lead its defence from the front. He needs to go back to the drawing board, read up his own poll manifesto and get down to work as chief minister of Delhi, and not the putative prime minister of India. And then hope it saves him.
Even now, it may be a case of 'sab kuch luta ke hosh main aaye to kya kiya' for Kejriwal.
India
Guidelines have been announced by state governments to ensure that people follow all COVID-19 protocols while enjoying the festivities
India
Whenever you stop at the red light, turn off your car's engine. This will save fuel and also help reduce pollution, tweeted Delhi chief minister Arvind Kejriwal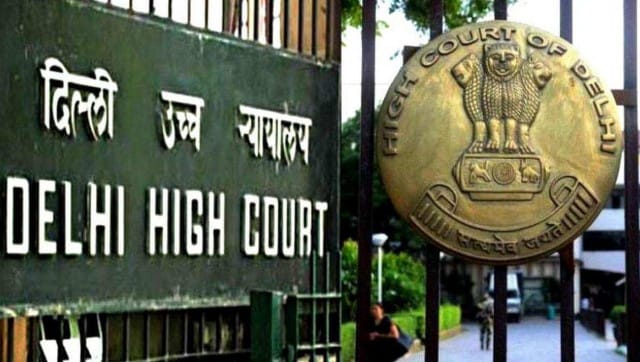 India
The petitioners have contended that the ban was arbitrary, unreasonable and excessive.