Delhi garbage crisis: AAP takes BJP to task over HC criticism of civic corporations
Aam Aadmi Party took BJP to task over Delhi High Court's criticism of the three municipal corporations over improper garbage disposal in the national capital
New Delhi: The Aam Aadmi Party on Thursday took the BJP to task over the Delhi High Court's criticism of the three municipal corporations a day earlier over improper garbage disposal in the national capital.
The ruling party said the High Court had in the past too lashed out at the three corporations which are under the control of the Bharatiya Janata Party for the last 10 years, for not keeping the city clean.
The High Court had on Wednesday termed as an "eyewash" the civic bodies' claims on garbage disposal in Delhi.
Ordering action against erring officials, the High Court said: "This is callous disregard of the rights of the citizens."
AAP leader Saurabh Bhardwaj said: "It's the MCDs' job to keep the city clean and not the Delhi government's. And in the last 10 years, they have turned Delhi into a dustbin."
The AAP also took a swipe at Delhi BJP chief Manoj Tiwari and asked him "when he'll bring funds from the Centre to clean Delhi as promised during the run-up to the civic body elections on 23 April.
AAP leader Dilip Pandey said Tiwari had promised to clean Delhi within 120 days of his party's return to power in the civic bodies.
"I want to ask BJP: 60 days have passed and is even half of Delhi clean? We don't think so," the AAP leader told the media here.
As for central funds, Pandey said: "We opposed it back then and said it's not possible. But he thought since their party is in power at the Centre, they can do it. So, when are you going to get the money?"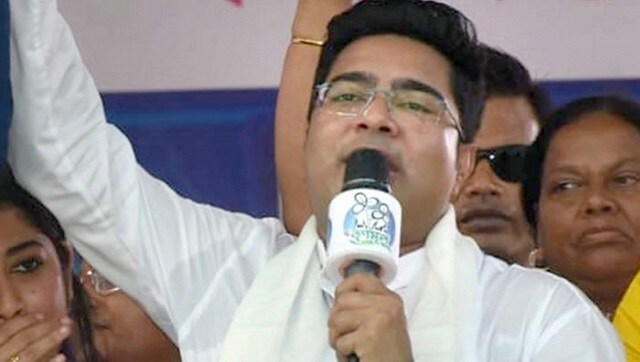 India
Abhishek Banerjee and his wife Rujira Banerjee have contended that they are residents of Kolkata and should not be compelled to join the probe in the National Capital
Politics
The newly sworn-in cabinet will hold its first meeting at 4.30 pm today with the cheif minister and portfolio distribution is likely to be announced in another couple of days.
India
MP Sanjay Singh had declared that AAP would contest all 403 seats in Uttar Pradesh to expose BJP's 'fake nationalism' and showcase his party's 'real nationalism'