Delhi elections 2020: No desire to be CM, seeking votes for betterment of National Capital, says Arvind Kejriwal at Greater Kailash rally
Addressing a public meeting in Greater Kailash, Arvind Kejriwal said his government has worked very hard to improve schools and hospitals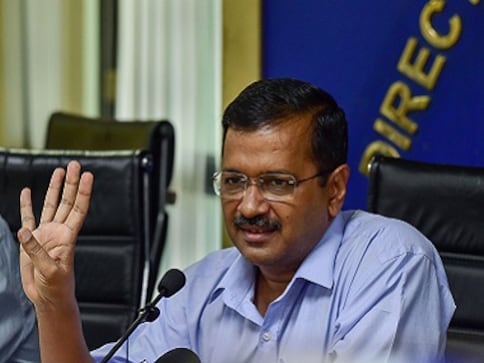 Arvind Kejriwal on Saturday said he has no desire to become the chief minister of Delhi again but he is seeking vote for the betterment of Delhi

Addressing a public meeting in Greater Kailash, Kejriwal said his government has worked very hard to improve schools and hospitals

Attacking Home Minister Amit Shah, Kejriwal said he has been repeatedly criticised by the BJP leader over the installation of CCTV cameras
New Delhi: AAP chief Arvind Kejriwal on Saturday said he has no desire to become the chief minister of Delhi again but he is seeking vote for the betterment of the National Capital.
Addressing a public meeting in Greater Kailash, Kejriwal said his government has worked very hard to improve schools and hospitals and it is for Delhi's betterment that the Aam Aadmi Party needs to win the assembly election scheduled on 8 February.
Attacking Home Minister Amit Shah, Kejriwal said he has been repeatedly criticised by the BJP leader over the installation of CCTV cameras.
"I want to ask him, we have a half-state, we have a small budget, we installed two lakh in five years you did not install a single camera anywhere in Delhi in the last five years. The whole of Nirbhaya fund is with you, you could have installed a few cameras," Kejriwal said.
On Friday, the AAP chief said if re-elected, his government plans to make the Yamuna river so clean that people of the national capital can take a dip in it.
Politics
These three leaders have, much like Narendra Modi in his Gujarat days, combined their administrative track records with shrewd and ruthless politics
Politics
Union cabinet ministers, chief ministers of BJP and NDA-ruled states, were also present at Parliament building where Droupadi Murmu filed her nomination for the 18 July election
India
AAP national spokesperson Sanjay Singh said law and order has "completely collapsed" in Delhi and sought Union Home Minister Amit Shah's intervention for the protection of the common citizens.