Delhi election results: AAP has historic win with 67 seats; BJP, Congress decimated
Halting the Modi juggernaut in its tracks, the Aam Aadmi Party (AAP) on Monday scored a landslide victory in the Delhi Assembly elections by winning as many as 67 of the 70 seats leaving BJP with only three and completely decimating Congress which drew a blank.
New Delhi: Halting the Modi juggernaut in its tracks, the Aam Aadmi Party (AAP) on Monday scored a landslide victory in the Delhi Assembly elections by winning as many as 67 of the 70 seats leaving BJP with only three and completely decimating Congress which drew a blank.
In an election that was billed as a referendum on Prime Minister Narendra Modi, the AAP tornado threw veterans of both BJP and Congress into the electoral dustbin in their traditional bastions. BJP leaders accepted the defeat as a "setback" but dismissed suggestions that it was against the Modi government's performance.
The AAP's feat was rarely achieved in any state in the past. Only once in 1989, the Sikkim Sangram Parishad had won all the 32 seats in the assembly.
Former Revenue Service officer Arvind Kejriwal, the AAP mascot who spearheaded the party's victory march, himself won the prestigious New Delhi seat by a margin of over 31,500 votes defeating the nearest BJP rival Nupur Sharma, a political novice. Former Minister and Congress veteran Kiran Walia came a poor third with 4,700 votes and lost her deposit.
The BJP's humiliation was complete with its Chief Ministerial face Kiran Bedi losing in the traditional
stronghold of Krishna Nagar which was long held by party veteran Harsh Vardhan. She lost by more than 2,000 votes.
Congress' CM candidate Ajay Maken also suffered a crushing defeat by a margin of over 50,000 votes at the hands of a novice from AAP Som Dutt in Sadar Bazar constituency and lost his deposit. Maken resigned as Congress General Secretary taking responsibility for the debacle.
Those who bit the electoral dust included BJP leaders Jagdish Mukhi, Ramvir Singh Bidhuri and Krishna Tirath who had defected from Congress on the eve of elections and Congress leaders AK Walia, Harun Yusuf, Chaudhury Prem Singh and Raj Kumar Chouhan, who are all ministers and Mahabal Mishra, a former MP.
President Pranab Mukherjee's daughter Sarmistha Mukherjee also lost in her electoral debut on a Congress ticket in Greater Kailash.
Kejriwal will be sworn in as Chief Minister on February 14, exactly the day one year ago he stepped down after 49 days in office.
In an address to his supporters who danced and cheered outside the party headquarters day-long, Kejriwal cautioned against getting arrogant, saying if that happens, people will punish them in the next election.
Modi spoke to Kejriwal in the morning congratulating him on his victory and assured him of Centre's support for development in Delhi.
In all elections that followed the spectacular victory in the May Lok Sabha polls, the BJP formed governments in Maharastra, Haryana, Jharkhand and emerged the second largest party in Jammu and Kashmir with the highest vote share.
The Delhi results today prompted some BJP allies and rivals to attack the saffron party. Shiv Sena leader Uddhav Thackeray tweeted that he agreed with Gandhian Anna Hazare that the election result was a defeat for Modi.
"Delhi has shown that tsunami is bigger than a wave... It is a message to those who lord over Delhi," Thackeray said.
West Bengal Chief Minister and Trinamool Congress leader Mamata Banerjee, with whose party BJP has been having a running battle, said "arrogance and political vendetta have been defeated today" and that BJP's "balloon has burst".
She said, "Delhi election is turning point of present political situation. Shows political vendetta has no place in a democracy. Country needed this change."
Her party spokesman Derek O'Brien said the message from the Delhi polls was "Bhaag (run) Modi Bhaag".
BJP's Tamil Nadu ally PMK said the reason for AAP's landslide victory was that people were yearning for change due to "corruption" in government administration.
JD(U) leader Nitish Kumar said the poll outcome in Delhi was a referendum on Modi and "it reflects the mood of the country".
Congress, which ruled the national capital for 15 years till December 2013, failed to open its account.
Bedi also congratulated Kejriwal saying "full marks to Arvind."
In his address to his supporters, Kejriwal saluted the people of Delhi for doing a "wonder" by giving them a landslide victory.
"You have done a wonder. When you are on the path of truth, all the forces of universe come together to help you. I salute the people of Delhi. It's a victory of truth," he said.
The defeat for BJP was all the more bitter because it had won all the seven Lok Sabha seats in the last year's general elections. The party's gamble of making Bedi its Chief Ministerial candidate back fired.
The only saving grace for the BJP was victory of its former state unit president Vijender Gupta who won from Rohini.
Kejriwal thanked Modi for his greetings and said he would like to meet him soon to discuss issues related to Delhi. He told the Prime Minister that he will need the Centre's help.
PTI
Find latest and upcoming tech gadgets online on Tech2 Gadgets. Get technology news, gadgets reviews & ratings. Popular gadgets including laptop, tablet and mobile specifications, features, prices, comparison.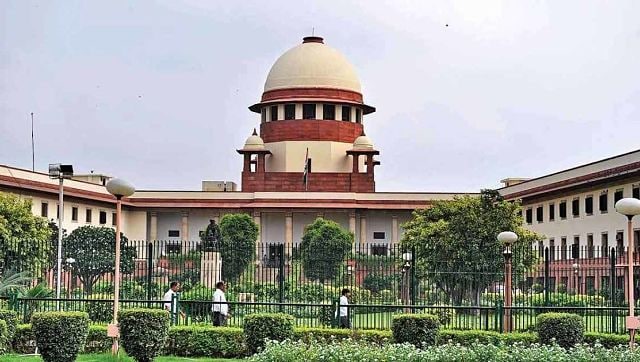 Politics
On 24 August, the high court had asked the Rajasthan Assembly Speaker to decide within three months the disqualification petition filed by BJP MLA Madan Dilawar against the merger of six BSP MLAs with the Congress
Politics
The cabinet expansion in the state has been on the cards for over a year now, and the delay has led to some unease in the state unit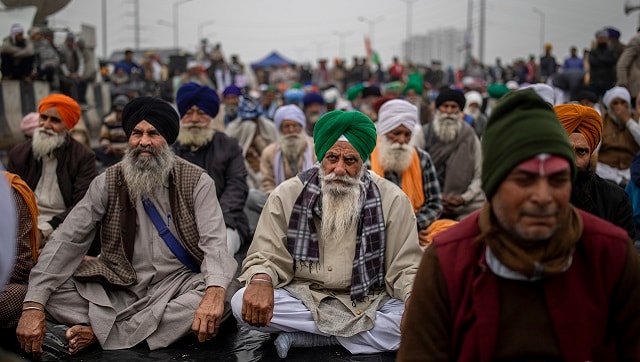 India
The ruling Congress in the state reacted sharply to the remarks by the Kota's Ramganjmandi MLA, terming his statement as shameful, which reflects the BJP's ideology