Delhi court summoning ex-PM Manmohan Singh in Coalgate stains his clean image
A CBI court's summons to the former Prime Minister dents his carefully cultivated image of incorruptibility.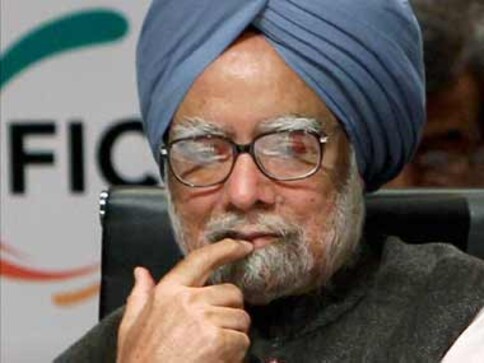 In a 10-year tenure in which his government was accused of turning a blind eye to a range of scandals, Prime Minister Manmohan Singh stood tall as a personally incorruptible figure. The worst accusation his critics could hurl against him was that he failed to act against the black sheep in his government. However, with one summons, a CBI court has cast doubts on the ex-PM's squeaky clean personal image.
A CBI court today summoned Singh along with his then coal secretary PC Parakh and industrialist Kumar Mangalam Birla in connection with a coal block allocation to Hindalco in 2005. The former Prime Minister has been ordered to appear before the court, an order that comes after the Central Bureau of Investigation questioned him in the case earlier.
The Prime Minister has responded by saying that he is "upset" about the summons and is open to all legal scrutiny.
"This is part of life," he told reporters in Parliament.
The Congress is expectedly defiant about the court order with spokesperson Manish Tewari confident that it wouldn't stand up to the scrutiny of higher courts.
"After examining the order of a trial court, the legal team of ex-PM Manmohan Singh will surely take appropriate action," Tewari said.
He also chose to say what every Congress leader has said at some point over the last 10 years. "The former Prime Minister conducted himself with utmost probity and utmost transparency," he said, adding that the judicial process would vindicate their stand.
The BJP expectedly said the court's verdict was a sign of how the Congress had ill-treated its former Prime Minister.
"This is a scam of the Congress...The Congress will have to answer to the people how it has managed to bring an economist Prime Minister before the CBI," Union Minister Prakash Javadekar said.
A court summons is no evidence of guilt. The CBI also had earlier filed a closure report in the case saying there was no evidence against any of the other accused, but had been ordered to probe the matter further by the court. Given that there was no evidence found earlier, it would be quite a surprise if the investigating agency will suddenly come up with something incriminating against Singh or anyone else accused in the case.
However, what it does allow every opponent of the Congress to do is indulge in some covert mud-slinging against the dynasty - for Manmohan Singh was seen to have allowed them to run a behind-the-scenes government through him.
Parakh, in his book Crusader or Conspirator-Coalgate and Other Truths, had said that he had proposed to Manmohan Singh that the allocation of coal blocks should be done through auction but no one was in favour of competitive bidding.  The auction was opposed on the ground that the cost of coal would go up if auctioned and, despite Singh approving it, it was shot down by alliance partners and even those in his own party.
As Firstpost columnist Vivek Kaul had pointed out:
Manmohan Singh had his hands tied to some extent due to the compromises that a coalition government has to make. But if he could push through the Indo-US nuclear deal despite the opposition and open up FDI in retail, he could have also pushed through the opening up of the coal sector, which he did not. Given that and the fact that he was the leader of the Congress led UPA government, when the most free coal blocks were given out, the ultimate responsibility for the current mess in the coal sector, lies with him. But the blame cannot completely lie with him.
The then Comptroller and Auditor General (CAG), Vinod Rai, had indicated that the opaque allotments of coal blocks may have led to windfall gains to the tune of Rs 1.86 lakh crore. As Firstpost has pointed out, the success of the current coal block auctions only goes to prove Singh's dismissal of the allegations levelled by CAG were wrong. As he wrote:
The ongoing coal mine auctions prove beyond a doubt that not only was Singh wrong on all counts in spirit, but Vinod Rai may have been extra-conservative in his assessment of the value of coal blocks allotted for free by Manmohan Singh and previous governments.
The court summons is perhaps the harshest move so far against Singh, who, despite being accused of pulling punches against the corrupt, hasn't ever faced any allegations against his own conduct so far. The former Prime Minister had, in 2014, said that history would judge him more kindly than the media, and he may see the CBI court's summons as part of the continuing mis-assessment of his role in various UPA scams. But there is little doubt that his spotless white kurta now has some stains on it even if he may not be legally responsible for some of the sins of omission of his government when he was PM.
Opinion
In a world increasingly defined by geostrategic shifts, ideological rivalry and fractured power, Modi's India has emerged as an important global player with credibility on all sides
India
Jaishankar, who is in Berlin as part of Prime Minister Narendra Modi's delegation, said that he had good conversation with Minister for Foreign Affairs of Germany Baerbock
Arts & Culture
One of the suggestions of PM Modi was to make it engaging for the younger generation and highlight how different Prime Ministers have risen despite being from humble and regular backgrounds.