Delhi CM Arvind Kejriwal reiterates his demand for full statehood
In his first public comments after his 10-day meditation break, Chief Minister Arvind Kejriwal on Saturday reiterated his demand for full statehood for Delhi
New Delhi: In his first public comments after his 10-day meditation break, Chief Minister Arvind Kejriwal on Saturday reiterated his demand for full statehood for Delhi.
Addressing a meeting to mark the unveiling of a statue of Delhi's first Chief Minister, Chaudhry Brahm Prakash, Kejriwal also made an oblique criticism of a Delhi High Court ruling that has given Lt Governor Najeeb Jung primacy in the affairs of the administration in the capital.
The Aam Aadmi Party (AAP) leader quoted the late Brahm Prakash's son as saying that his father too fought doggedly to secure statehood for Delhi.
"We are also fighting for statehood," Kejriwal said. "We are also fighting for the rights of the people."
The Chief Minister said the decision to make the Lt Governor the supremo in Delhi was an insult to the people of Delhi and the choice they made in the February 2015 assembly elections.
"Why should it be that the value of a vote in Haryana is more than in Delhi? This is an insult to the people of Delhi.
"We too are a part of this country. But our vote has no value," he said.
Find latest and upcoming tech gadgets online on Tech2 Gadgets. Get technology news, gadgets reviews & ratings. Popular gadgets including laptop, tablet and mobile specifications, features, prices, comparison.
India
Coronavirus Updates: Union HRD minister Ramesh Pokhriyal on Friday announced that the JEE and NEET exams have been postponed to September in view of the coronavirus pandemic.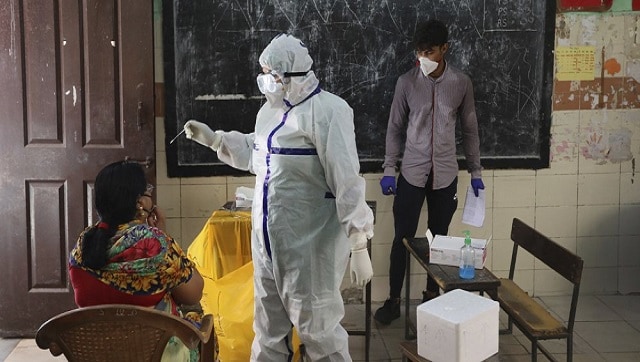 India
A Delhi HC division bench of Chief Justice DN Patel and Justice Prateek Jalan said that the communication gap between the government and hospitals should be reduced and asked the Delhi government to appoint "dedicated officials" to ensure there are no communication gaps.
India
More than 1,000 doctors, nurses and paramedics of the ITBP and other Central Armed Police Forces (CAPFs), and another 1,000 paramedics, assistants and security staff have been deployed at the facility in Delhi for its smooth operation.