Delhi chief secretary allegedly assaulted: AAP may pay price for underestimating Anshu Prakash's resolve
The statement of Chief Minister Arvind Kejriwal's advisor VK Jain to the Delhi Police that he saw Chief Secretary Anshu Prakash being assaulted at the chief minister's residence could spell trouble for the Aam Aadmi Party (AAP).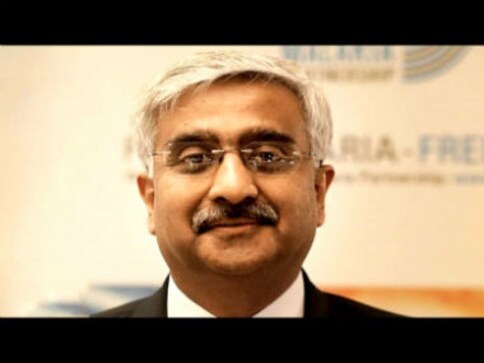 VK Jain, advisor to Chief Minister Arvind Kejriwal, told the Delhi Police he saw Chief Secretary Anshu Prakash being assaulted at the chief minister's residence. This statement could spell trouble for the Aam Aadmi Party (AAP).
Jain was questioned by Delhi Police on Wednesday. He was an eyewitness to the alleged incident which took place around midnight on Monday. CNN-News18 reported that the Delhi Police, seeking custody of the MLAs Amanatullah Khan and Prakash Jarwal, told a city court Jain saw a physical assault on the chief secretary by the ruling AAP MLAs. The police claimed the assault occurred with a clear intent and conspiracy.
Jain has essentially corroborated what the chief secretary said in his complaint to the police. This will have both legal and political implications for Kejriwal and AAP. Even worse for the AAP, the police, sources said, recorded the statement under Section 164 before a magistrate, which would render it admissible in court.
A senior AAP leader, speaking on the condition of anonymity, confirmed to Firstpost that the chief secretary was indeed thrashed by the MLAs in presence of Kejriwal and his deputy Manish Sisodia. Though this leader was not present at chief minister's residence during the incident, he said he spoke to some MLAs who witnessed the incident.
The AAP leader said he was told by his party colleagues that they had "to teach chief secretary a lesson and mortally scare him for all times to come so that does not cross wires with chief minister's thoughts, ideas and orders".  The AAP leader added he was told the ministers did what they thought was best to create fear in the heart and mind of the chief secretary.
AAP leadership and party members were deeply frustrated with babus at the information department holding up TV advertisements celebrating the completion of three years of being in power at the state government — because of Supreme Court guidelines, which say all the facts in official advertisements should be checked and cleared by the departments concerned — and were inclined to settle that issue with chief secretary.
But they erred in their calculation. A source said AAP leadership thought that since there were going to be no witnesses and since the meeting was called at dead of night, no high-ranking, self-respecting officer like the chief secretary would go out and tell the world he was thrashed by lawmakers in the presence of the chief minister and deputy chief minister. Anshu left Kejriwal's residence quietly and chose to remain quiet through the night. However, he decided to make a formal complaint before higher constitutional authorities (lieutenant governor and Union home minister) and the police the next day.
The AAP leaders had not expected that. It put them on defensive. The problem became even bigger for Kejriwal and his colleagues as entire Delhi administration staff, Indian Administrative Service (IAS), DANICS (Delhi, Andaman and Nicobar Islands Civil Service) and subordinate service personnel went on a flash strike and marched to Rajghat, Mahatma Gandhi's samadhi. Anshu is soft-spoken, efficient, always inclined to lend support to a colleague, and help find a solution in difficult times. For that, he commands the admiration and respect of his colleagues and subordinates.
The narrative which Kejriwal's team tried to weave: Using the non-delivery of subsidised rations to 2.5 lakh poor as reason for the heated argument (all the while denying the assault) was unsustainable for one simple fact: If a meeting on ration cards and delivery of subsidised rations or the lack of it to an intended group was to be discussed at midnight, the least Kejriwal could have done was to ensure presence of civil supplies minister and civil supplies secretary at the meeting.
But neither the minister nor the secretary were called for the meeting. It is only common sense that the chief secretary does not directly deal with food and civil supplies (such as ration cards) to discuss the issue with chief minister and MLAs.  In any case, the MLAs had no business grilling the chief secretary. He is not answerable to them. The chief minister can, of course, summon the chief secretary to discuss emergent issues, but he can't let his party men loose over the top bureaucrat in state administration.
The other argument which negates AAP's ration card argument: This was not an issue which warranted the summoning of chief secretary at midnight. The issue could have been taken next day at Chief Minister's Office or elsewhere. If the legislators wanted to have their say and thought the matter was serious, Kejriwal could have called a special session of Assembly. Calling special session of Assembly is not new to Kejriwal. He has convened it many times.
Jain has been mentioned on more than one occasion in Anshu's statement to the police:
"On 19.2.2018, I was informed on telephone around 8.45 pm by Advisor to Chief Minister V K Jain that I have to reach CM's Residence at 12.00 midnight to discuss with Chief Minister & Deputy Chief Minister the issue of difficulty in release of certain TV Advertisement relating to completion of 3 years of current Government in Delhi. I suggested that the meeting could be held on 20.02.2018 in the morning. However, it was reiterated by Advisor to CM at 9 pm and again at around 10.00 pm that the meeting has been scheduled by CM at 12 midnight…. Advisor to CM again called me around 11.20pm to confirm that I have left for CM's residence for the meeting….On arrival of CM's residence, I met Sri V K Jain advisor to CM and thereafter both of us were taken to the front room where Chief Minister (Shri Arvind Kejriwal) and deputy Chief Minister (Shri Manish Sisodia) and around 11 MLA's / persons were present.
Besides Anshu, Jain was the only non-political (AAP) person in the room where Anshu was allegedly beaten up. Jain's statement is just the evidence the Delhi Police was looking for.
India
'During boarding at Delhi, one passenger behaved in an unruly and inappropriate manner. The said passenger and a co-passenger, who were travelling together, were offloaded and handed over to the security team,' SpiceJet said
India
Delhi University students and officials at the 99th convocation on 25 February will not be seen in the conventional black robes and caps. Instead, they will be donning traditional 'angavastras' or stoles to 'promote Indian culture'
Entertainment
Shefali Shah has played numerous roles in her career and all her portrayals are poles apart