Delhi Assembly Polls 2015: Dear BJP, does Kiran Bedi's past as a bhagora not matter?
Kiran Bedi's past is so full of many U-turns, controversies, spats with seniors, courts, lawyers and outbursts against Narendra Modi that an entire issue of Charlie Hebdo could be dedicated to satirizing her career.
Kiran Bedi's past is so full of many U-turns, controversies, spats with seniors, courts, lawyers and outbursts against Narendra Modi that an entire issue of Charlie Hebdo could be dedicated to satirizing her career.
Her opinion on Modi, before she inexplicably (or was it part of a political strategy?) changed her mind is well known, courtesy her tweets. Till a few months before Modi became the PM -- a fact that must have inspired Bedi to rearrange her thoughts and realign her political philosophy -- she was continuously attacking him for the Gujarat riots.
In March, Bedi tweeted: "One day NaMo will need to respond with clarity about riots massacre. Despite Courts clearing him so far."
And in April 2012, she has argued that Modi may have passed the SIT exam but was yet to clear the test of 'prevailing perception of serious incidents' under his watch.
But, hey, now that the BJP desperately needs somebody to take on Arvind Kejriwal, all such past sins are forgiven.
The public spotlight that comes with an election may be less merciful. Now that she has taken the plunge into politics, Bedi will have to undergo a serious scrutiny of her career, persona and politics. There may not be Charlie Hebdo cartoons, but there will be uncomfortable questions.
Why was Bedi, for instance, bypassed for the post of Delhi's police commissioner? And why was she not found suitable for a filed posting after being reprimanded by an enquiry committee for ordering a lathi charge on lawyers?
In July 2007, Bedi proceeded on a three-month 'protest leave' when she was overlooked for the Delhi commissioner's post. Bedi claimed she was a victim of gender bias, and declared that she was weighing all 'options including legal'. She instead suddenly changed her mind, cancelled her leave, resumed office and finally applied for voluntary retirement. The government accepted her application and relieved her immediately.
At the time, many critics challenged her claim that her 'merit has been compromised' and she has an 'outstanding record.'
Writing for the Hindustan Times, Karan Thapar said he had invited Bedi to discuss her grievances on his TV show, but she failed to turn up. So he instead shot a volley of questions at Bedi, some of which were serious, including the grave suspicion that Bedi could not be 'trusted with classified information and security.'
"To begin with, you've received neither the Indian Police Medal for Meritorious Service nor the President's Police Medal for Distinguished Service. Given that these are routinely awarded after completing a certain number of years of service, isn't your not getting them proof that your record is neither meritorious nor distinguished?
Secondly, is it true that on 4 separate occasions you failed to complete your tenure and at least twice left your post without permission which is tantamount to desertion of duty? (She didn't complete her tenure as Superintendent of Police in Goa, DIG (Range) in Mizoram, Inspector General (Prisons) Tihar Jail and Inspector General of Police in Chandigarh. The posts that she left without permission were Goa, in 1983, and Mizoram, in 1992. Speaking to the Sunday Observer on the 27th September, 1992, she said of Mizoram: "I left without asking". Her letter of 25th January, 1984 to the Inspector General of Police in Goa, Mr Rajendra Mohan, establishes that she left on leave that had not been sanctioned.)
In 1990, Bedi was indicted by an enquiry committee headed by Justice DP Wadhwa for gross irregularities in dealing with a strike by Tis Hazari lawyers in Delhi. In a damning indictment of her role, the committee said the lathi-charge on agitating lawyers ordered by Kiran Bedi, the then deputy commissioner of police (north), a week after the incident was "indiscriminate and unjustified".
Worse, it declared that Bedi had connived with a municipal councilor in organising and transporting a mob to Tiz Hazari who then assaulted the lawyers. Bedi maintained that she was discriminated against during the enquiry. But it was accepted by the home ministry and tabled in the Parliament with an assurance to lawyers that Bedi will never be posted in Delhi in any important position.
Bedi was later sent to Mizoram where her actions stirred up another controversy. People of the state poured into the streets when it was revealed that Bedi had secured her daughter's admission to an MBBS course in Delhi's Lady Hardinge College under the Mizoram quota.
Bedi argued that she was within her rights to avail the quota since she was at that time posted in Mizoram. But protesters claimed the purpose of the reservation was to ensure local students get its benefit and Bedi had taken advantage of a loophole in the law. When Mizoram became too hot to handle, Bedi once again left. Incidentally, her daughter also dropped out of the course later.
Incomplete tenures, unauthorised leaves and lots of flip-flops. And let's not forget the words Thapar used to describe her actions while in the police of force: "desertion of duty".
The Delhi elections is now a battle of the bhagoras. Voters will have to decide whose dereliction of duty matter more: Arivnd Kejriwal's 49-day tenure or Kiran Bedi's many hasty exits.
Find latest and upcoming tech gadgets online on Tech2 Gadgets. Get technology news, gadgets reviews & ratings. Popular gadgets including laptop, tablet and mobile specifications, features, prices, comparison.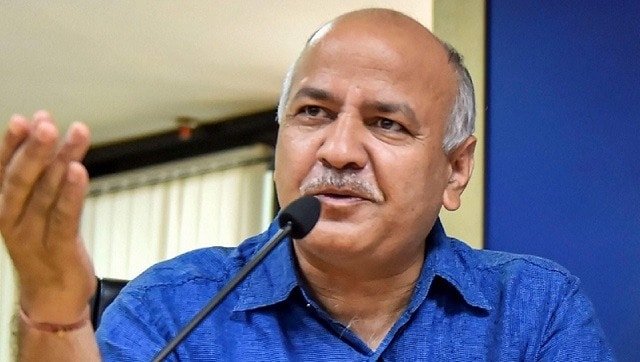 India
The deputy chief minister is the second Cabinet minister in the Arvind Kejriwal government to contract COVID-19 after Delhi health minister Satyendar Jain
India
Part of the phenomenon is that the PM's support base grows and gets more solidly behind him for the exact reasons a section of urban, English-speaking intelligentsia hates him
India
Kejriwal said that around 60,000 tests for detection of COVID-19 are being conducted in Delhi daily, which means that 3,000 tests are being conducted per day per million