Delhi Assembly Elections 2020: Yogi Adityanath to hold 12 rallies, including at Shaheen Bagh and Jamia Nagar, from 1 to 4 Feb
Uttar Pradesh Chief Minister Yogi Adityanath will hold 12 rallies in Delhi, including at Shaheen Bagh and Jamia Nagar, between 1 and 4 February ahead of the Assembly polls in the National Capital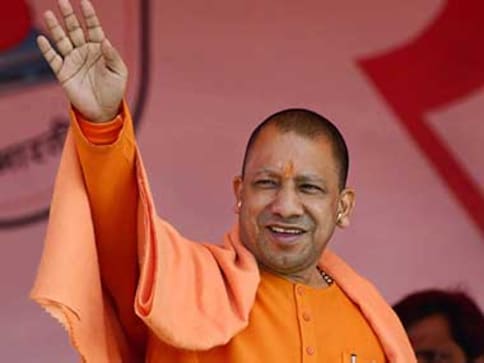 Yogi Adityanath will hold 12 rallies in Delhi, including at Shaheen Bagh and Jamia Nagar, between 1 and 4 February ahead of the Assembly polls

The development comes as the protests at Shaheen Bagh, considered the epicenter of the agitation against the Citizenship Amendment Act, NRC

Delhi will go to polls on 8 February and the counting of votes will be held on 11 February
Uttar Pradesh chief minister Yogi Adityanath will hold 12 rallies in Delhi — including at Shaheen Bagh and Jamia Nagar — between 1 and 4 February ahead of polls in the National Capital, according to several media reports.
He is also scheduled to hold rallies at Karaval Nagar, Rohini, Badarpur, Vikaspuri, Dwarka, Patparganj and Shahdara.  Apart from these assemblies, he will also hold public meetings at Tughlakabad, Kalkaji, Narela, Bawana, Badli and Adarsh Nagar, according to an Aaj Tak report.
According to News18, the schedule for Adityanath's rallies is:
1 February - Karaval Nagar, Adarsh Nagar, Rohini, Narela
2 February - Badarpur and Tughlakabad
3 February - Vikaspuri, Uttamnagar, Dwarka, Mehrauli
4 February - Patparganj, Shahdara
Apart from Prime Minister Narendra Modi, Home Minister Amit Shah, BJP chief JP Nadda and chief minister of other states ruled by the saffron party, Adityanath is among the party's star campaigners for the Delhi polls.
The development comes as the protests at Shaheen Bagh, considered the epicenter of the agitation against the Citizenship Amendment Act (CAA) and National Register of Citizens (NRC), enters its 47th day. Demonstrations are also going on in Badarpur's Maulvi Nagar area.
Delhi will go to polls on 8 February and the counting of votes will be held on 11 February.
India
Adityanath was in Azamgarh for the first time after winning parliamentary bypolls, on the seat left by Samajwadi Party chief Akhilesh Yadav, to lay foundation stone/inaugurate 50 developmental projects worth about Rs 145 crores
India
The chief minister said the BJP's double-engine government in the state and the Centre has started several programmes like Skill India and Startup India to recognise the skill and potential of workers
India
The felicitation event was to be hosted by cultural organisations Rangleela and Agra Theatre Club