Decoding Arvind Kejriwal: His method is his statement and here's why he is not going to change
Kejriwal confused us all as an anti-corruption crusader and as a politician, he continues to be a riddle.
He troubled the Congress three years ago, and he is troubling the BJP now.
He was acerbic with his tongue then, he is equally acidic now.
He punched well above his weight then; he is still at it.
His approach has an anarchic trait then, it has not changed a bit.
People had been guessing whether his madness had a method, they are still undecided. He confused us all as an anti-corruption crusader and as a politician, he continues to be a riddle.
In short, Arvind Kejriwal remains where he was: That devil-may-care attitude, the air of irreverence and take-the-holy-cow-down approach are right where they were; perhaps what has changed is the way the world looks at and interprets him these days. As he takes on another political biggie, Arun Jaitley, and keeps targeting Prime Minister Narendra Modi, there's a fresh round of speculation on what he is up to.
Is he gunning for the prime minister's job in 2019? Yes, some would believe. There's a vacuum in the Opposition space right now and the Congress under Rahul Gandhi's leadership is not likely to occupy it quickly. The other big players around are regional satraps stuck in their home states and with no broad national appeal. Modi's charisma appears to be on the wane and the BJP is losing its new-found constituencies faster than expected.
So this is the right moment for him to seize the initiative. His attacks on the BJP's big leaders, according to this theory, are calculated to give him the pre-eminent position among equals. If he has Punjab under his belt in 2017, his claim becomes bigger.
So far so good. But why would other regional leaders cede space to him when there is a lot of prime ministerial ambition going around among them?
JD(U) chief Nitish Kumar and West Bengal Chief Minister Mamata Banerjee have offered plenty of hints of this ambition earlier. The anti-BJP and anti-Modi fronts are fine as long as they serve a limited purpose — security in political friends, but beyond that it's hazy territory. Kejriwal could be oblivious of the fact that he no more personifies the collective anger of the country's youth against corruption, and that his mass appeal is past its use-by date, but those who give him company from outside Delhi cannot be unaware of the reality.
The simple fact is that though his style of operation has not altered a bit, Kejriwal of 2015 is not the Kejriwal of 2012. For someone whose politics is all about daily skirmishes, angry decibels and a spectacular lack of fresh ideas, it would be impossible to earn equal space with his vastly senior peers in other friendly parties. It means the prime ministerial ambition attributed to him is a bit far-fetched.
Is he only trying to make his presence felt through regular doses of outrageous activity? Perhaps, he is an incorrigible attention-seeker, but it does not lead us anywhere; he is already a legitimate political presence in Delhi and he does not need his high-decibel theatrics to be visible anymore. Is his fight against the Union government really for the good of Delhi? One would hope so. But not much so far has indicated that he is trying hard enough to make Delhi a better place.
The motive behind Kejriwal's actions will forever remain open to interpretations. It is because we tend to judge him like any regular politician. Here's an outlier who has forced his way into the insider's space in politics and is yet to discover his comfort zone. His position is comparable to that of Modi. Both of them burst into the political scene as outsiders. However, Modi was quicker to adjust to the insider's role. He is thus easier to judge on the basis of conventional yardstick for politicians. This is not the case with Kejriwal.
We must remember that his emergence was a major challenge to the cosy arrangement within the political class, where all flourished through mutual empathy. The controversy over Jaitley could have been easily buried had Kejriwal not been around. Recollect the predicament of the UPA government earlier at his hands. Without a method that is rough and ready, it would not have worked.
In his method is his statement of difference. It does not matter to him how the world understands it. And he is not going to change it anytime soon.
The quicker we understand this, the lesser a riddle he will be for us.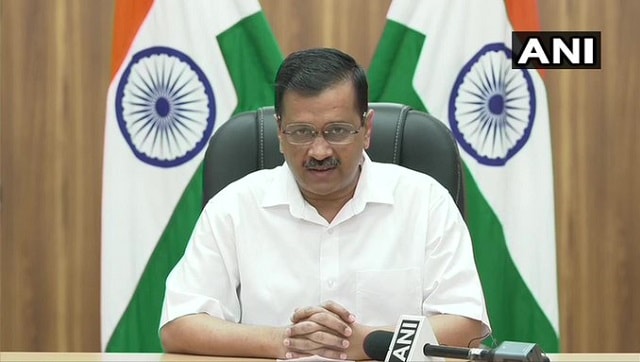 India
The Delhi CM further said that the scheme should be implemented across the country in view of the COVID-19 situation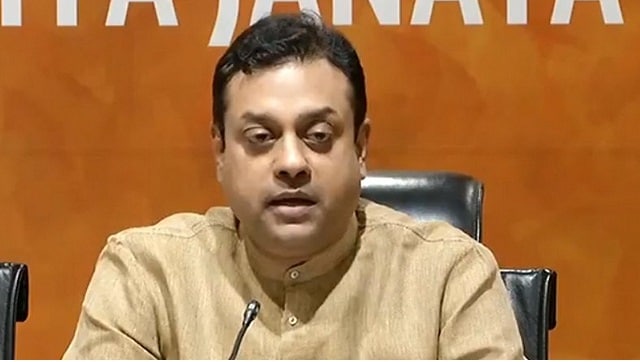 India
In an online briefing, Chief Minister Arvind Kejriwal appealed to the Centre to allow the implementation of the state govt's scheme in 'national interest'
Politics
Prasada's induction will further wear away whatever's left of the Congress and the Gandhis in Uttar Pradesh, even if it does not yield dividends for the BJP