Debunking the 'facts' on Narendra Modi and Muslims
When it comes to Narendra Modi, his detractors, it seems, have a licence to twist "facts" out of shape.
Asifa Khan & Zafar Sareshwala
When it comes to Narendra Modi, his detractors, it seems, have a licence to twist "facts" out of shape. A case in point is Christophe Jaffrelot's article in The Indian Express of 7 November, where he suggests that even though Modi is trying to adopt a new "tone" on Muslims, the "facts from Gujarat tell another story."
There is a wide difference between healthy criticism and diatribe. Jaffrelot, professor of Indian politics and sociology at King's India Institute, London, and non-resident scholar at the Carnegie Endowment for International Peace, has made sweeping one-sided comments on Muslims and Modi to the detriment of both - and his own credibility. In his narrative about this relationship, despite Modi's Sadhbavna Mission, his "ability to reach out to Muslims was doubtful" and this is proven by the "fact" that the BJP's Muslim vote share fell from 22 percent in 2007 to 20 percent in 2012.
Jaffrelot's other "facts" are the following: Modi did not find it fit to nominate even one MLA from the BJP in the last assembly elections; Modi refused a skullcap at his Sadhbhavna fast in 2011; he refused scholarships to poor Muslims on the ground that these discriminated against poor people from other communities; and that Muslims in Gujarat continue to remain poorer than the rest. Jaffrelot also makes much of the fact that Atal Behari Vajpayee used to hold "iftar" parties and Eid Milans to prove that Modi remains communal. For Jaffrelot, Modi's "hum paanch, hamare pachees" reference from a 2002 election speech is more defining of his attitude to Muslims than anything concrete he may have done from the community after his election.
The problem with this kind of mindless criticism is simple: it seems to put a premium on "symbolic gestures" like wearing skullcaps to judge Modi, while at the same time ignoring the real changes that have taken place on the ground.
Now, consider these "real" facts about Gujarat's Muslims and Modi.
Whatever Modi may have said in election speeches in 2002, the fact is many Muslims in India are not interested in tokenism and symbolism. Whether Modi wears a skullcap or not is of little interest to Muslims; it does not matter if Modi throws iftar parties or not, for Muslims can see through this hypocrisy. In the aspirational politics of today, these are empty gestures.
We don't know where Jaffrelot gets his figures from on Muslim voting patterns. More than 31% of Muslims voted for BJP in 2012. Out of 12 Muslim majority constituencies, 8 were won by the BJP. He may not have given a single assembly ticket to Muslims, but in the local elections in February-March 2013, more than 200-plus Muslims were elected on a BJP ticket.
In any case, what is the point of having Muslim MLAs or MPs if it is mere tokenism? The present Lok Sabha has 29 Muslim MPs out of 543 and the Congress party, which thrives on Muslim votes, has 11 Muslim MPs out of 206. Out of these 29, 19 have not spoken even once in parliament. Barring Asaduddin Owaisi of MIM and Shahnawaz Hussain of BJP, who routinely speak on Muslim issues, the rest are mere rubber stamps of their respective parties.
As opposed to this tokenism, consider the case of real empowerment of Muslims in Gujarat. The only way to empower Muslims is through Education, Education and Education. In Ahmedabad, there were only three schools for Muslims. Today there are 25 run by Muslims – a 10-fold increase in 10 years - and this is the case in many other parts of Gujarat.
Gujarat has among the lowest poverty ratios for Muslims and it counts among the seven states which have lower poverty than Hindus in rural as well as urban areas. Jaffrelot quotes old statistics to show that Muslims in Gujarat are worse off than Hindus – but what matters is how fast their lot is improving, not the historical disadvantage they have always had in almost all states outside the south.
The Gujarat model is often compared unfavourably with Nitish Kumar's Bihar model, but here is what economist Surjit Bhalla had to say about Muslim poverty decline in Gujarat against Bihar. Comparing percentage declines in poverty for all states with a Muslim population of more than six percent between 2004-05 and 2011-12, Bhalla writes: "For Muslims, Gujarat had the third highest decline among 15 states in the country and for SC/STs, the eighth highest decline. For the disadvantaged groups together, Gujarat's rank is sixth and seventh for OBCs. Modi's political, governance and growth comparator and competitor Nitish Kumar obtains the following disappointing rankings: ninth for both Muslims and SC/STs, 11th for the disadvantaged, and 10th for OBCs."
Jaffrelot also makes the mistake of putting only Gujarat under the microscope – when he could have usefully compared the plight of Muslims in Uttar Pradesh, Bihar, Assam, West Bengal – all states run by supposedly secular parties.
Next, let's look at riots – since Jaffrelot wants to use 2002 as the central point to judge Modi. The fact is Gujarat was terrorised by riots in every decade after independence, and the riots of the late sixties had two-and-a-half times the casualties of 2002. Muslims have seen 200-day-long curfews many times, and the decade after 2002 is the first one to not have even one such curfew.
Recently, a former IGP of Maharashtra said: "The most safe place for Muslims today is Gujarat." He goes on to say that Maharashtra has done the greatest damage to the Muslim's image. Recently a prominent Islamic scholar, Maulana Mehmood Madni of the Jamiat-ul-ulema-e-Hind had said that Muslims in Gujarat are better off in many economic indicators. He also said that there are more Muslims in jails in Maharashtra, UP, and Bengal than in Gujarat. Maulana Gulam Vastanvi has said that "Gujarati Muslims have benefited from the economic growth of Gujarat"
Muslim government employees are 11% of the total in Gujarat (higher than their population share) and the police force has 12% Muslims.
Let's settle the scholarship issue once and for all. Jaffrelot mentions the centre's contribution to that scholarship as Rs 3.75 crore with the state's being Rs 1.25 crore. Distributed among 55,000 Muslims, it comes to just over Rs 900 per head. Is this some great bonanza that Muslims have to be ever grateful for?
The Gujarat government has its own scholarship for the "weaker sections" under which 63,000 Muslim students have benefited to the tune of about Rs 2,600 each. Then there is the Gujarat Minority Finance Corporation which has disbursed over Rs 63 crore to Muslims in the range of Rs 25,000-2,00,000 each.
Now, let's turn the spotlight on how Jaffrelot's own country treats its Muslims. Muslims of Arab origin live in squalid conditions in the suburbs of Paris and they are discriminated against in the worst possible manner in the guise of "secularism". Prof Jaffrelot may take umbrage that the BJP offered burqas to Muslim women who attended Modi's rally, but in France they have simply banned the burqa and the hijab.
Islamophobia is alive and well in Jaffrelot's France. In India, it is Modi-phobia at work.
Modi may have moved on from 2002, but his critics have not. They have a vested interest in keeping Muslims focused on victimhood by keeping old wounds raw.
Asifa Khan is a member of the Gujarat BJP, and Zafar Sareshwala is a Gujarati businessman who opened a dialogue with Modi to improve the lot of Muslims in Gujarat
Find latest and upcoming tech gadgets online on Tech2 Gadgets. Get technology news, gadgets reviews & ratings. Popular gadgets including laptop, tablet and mobile specifications, features, prices, comparison.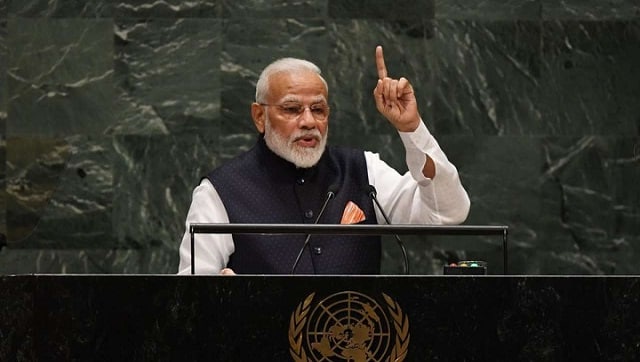 India
Narendra Modi Speech at UNGA 2020 LIVE Updates: "For how long will India be kept out of the decision-making structures of the United Nations?," Modi asked
India
For those who worship Durga, Mahalaya rings in the festive flavour. Although this year, Durga Puja is still a month away, eminent personalities have extended regards and greetings on Mahalaya via Twitter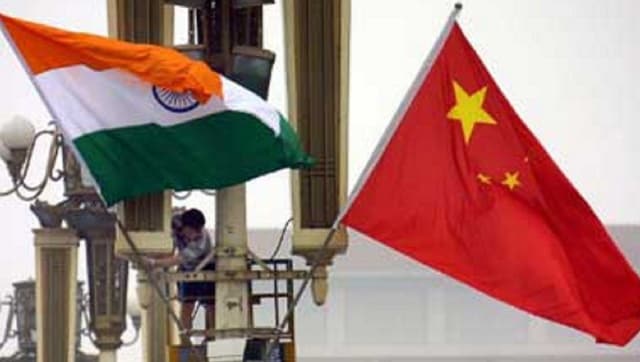 India
Keeping up the pretence of talks allows China enough time to reinforce its control over newly acquired areas that are on the Indian side of LAC by creating more infrastructure, boosting logistics and building communication network.